Purple Style Labs on a quest to become India's foremost luxury fashion house
'PSL has grown Pernia's Pop-Up Shop more than 30x since the acquisition'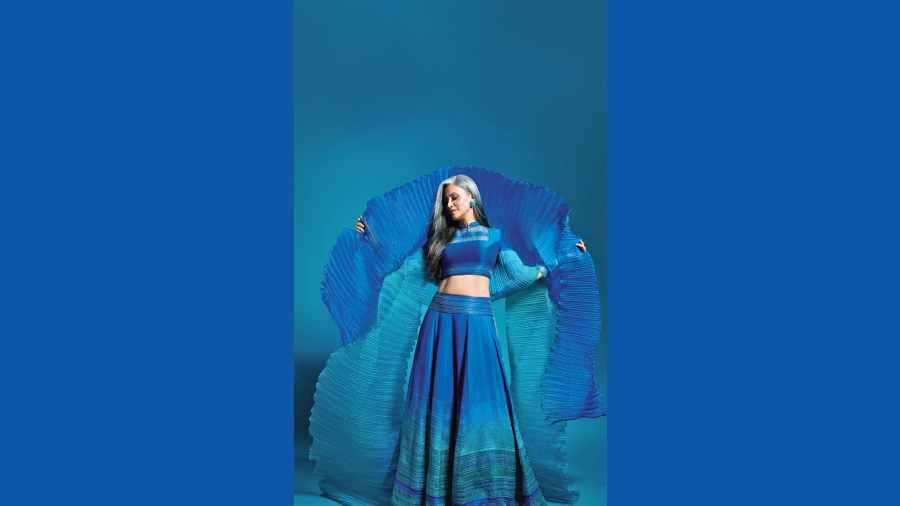 Along with PSL, veteran designer Hemant Trevedi launched his eponymous label recently with its first collection titled Paradoxical Shadows
---
Published 07.12.21, 03:28 AM
|
---
Fashion is often not the path most taken by a graduate from IIT Bombay with a degree in aerospace engineering. However, Abhishek Agarwal has a different take on things. Setting up Purple Style Labs (PSL) in 2015, as he gave up his lucrative career in finance, Abhishek envisioned corporatising leading Indian designer labels on one platform that would act as an Indian luxury house. With names such as Pernia's Pop-Up Shop, Wendell Rodricks and Hemant Trevedi, Abhishek has made a smart start to realise his dreams and hopes to establish PSL at the forefront of India's luxury fashion space with a target of "Rs1,000crore+ revenue run-rate by 2024" from all their business arms. The young entrepreneur tells us more: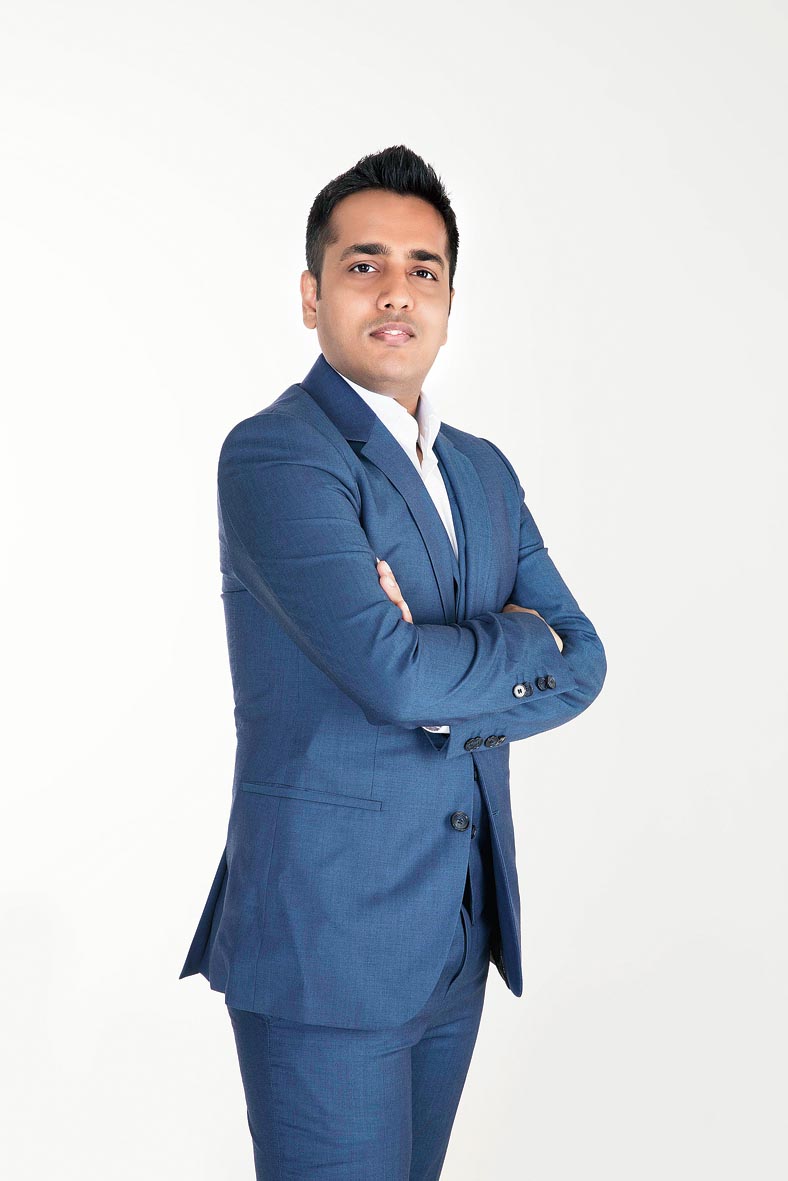 With names such as Wendell Rodricks and Pernia's Pop-Up Shop, which segment of the Indian fashion industry is Purple Style Labs aiming to situate itself at and why?
Our thesis since inception has been to build an Indian luxury house, which takes Indian-origin designers to a global scale. Pernia's Pop-Up Shop helps us cater to a wide range of consumer base by offering over 700 premium-to-luxury Indian designer brands with over 50,000 products across different categories. On the other hand, with Wendell Rodricks, we are looking to build one of the largest globally renowned resort-wear brands.
Considering your educational background, what interested you in the fashion industry?
After my stint at Deutsche Bank, I was looking to start something of my own in the consumer industry and the choice of luxury fashion was due to a personal interest in the category as a shopper. I noticed that most of the Indian designers have been able to build a very strong brand equity with consumers but are unable to make it commercially viable into a large business. Sensing this opportunity for adding value to the industry combined with a personal interest led to the inception of Purple Style Labs.
Are there any international luxury fashion houses that you would want to emulate and why?
Well, the idea always was to build PSL as India's LVMH (Moet Hennesey Louis Vuitton) and expand the reach of Indian designers to luxury streets of the world. But Pernia's Pop-Up Shop as a platform is closer to Farfetch and Net-a-Porter but with an omni-channel experience through our studio stores.
Apart from designer labels that you have acquired, you also work in close conjunction with other big names for their web activities. What are your plans on that front?
PSL has grown Pernia's Pop-Up Shop more than 30x since the acquisition and today, it is the largest luxury e-commerce platform out of India. That also makes our team one of the most experienced in luxury digital marketing. So, when Covid-19 struck the business last year, we reached out to a few designer brands and offered to set up and run their direct-to-consumer e-commerce platforms and within the first six months in 2020, we were running the websites of some of the known names in the industry. Today, PSL operates websites of over 30 designer brands under our business arm called Purple Web Store and hopes to run over 100 such platforms in the next two years.
What are the challenges and opportunities of working in the Indian fashion industry, especially in 2021?
The Indian fashion industry is an extremely fragmented and unorganised market, which generates challenges and opportunities both at the same time. As the largest multi-designer platforms in this space, we know how difficult it is to operate with a fragmented supply side but at the same time, our ability to do that distinguishes us from other players and new entrants looking to get a pie of this market. We believe that we will be able to scale Pernia's Pop-Up Shop to an over-Rs 1,000crore business alone in the next three years from the current Rs 300 crore annual run-rate.
What are your plans for Purple Style Labs in the foreseeable future?
We are looking to target a Rs 1,000crore+ revenue run-rate by 2024 from all our business arms combined, which shall establish PSL as the largest Indian luxury house.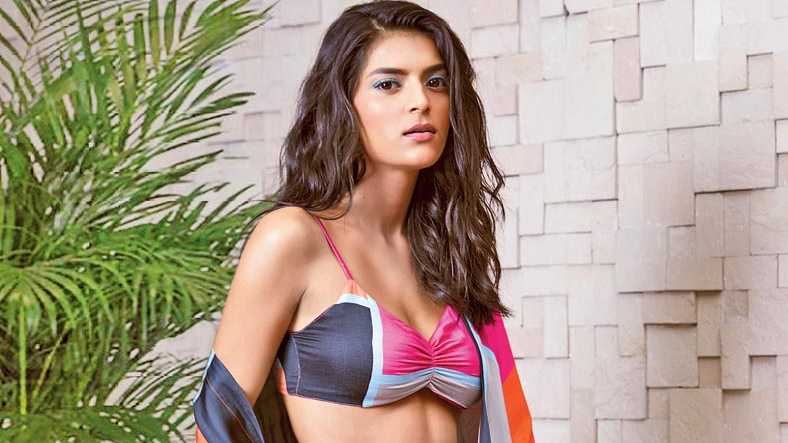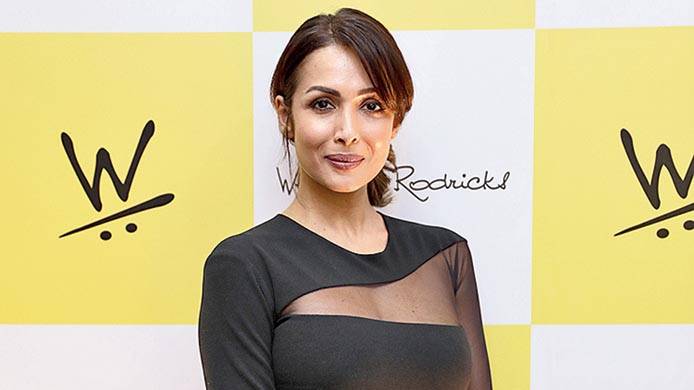 Pictures: Courtesy of PSL