Pero goes '70s DISCO for their Fall/Winter 2020 collection
'This showcase is a glimpse of what is in store at the upcoming digital edition of Lakme Fashion Week where we once again push the boundaries of Indian fashion and look forward to future collaborations with Pero'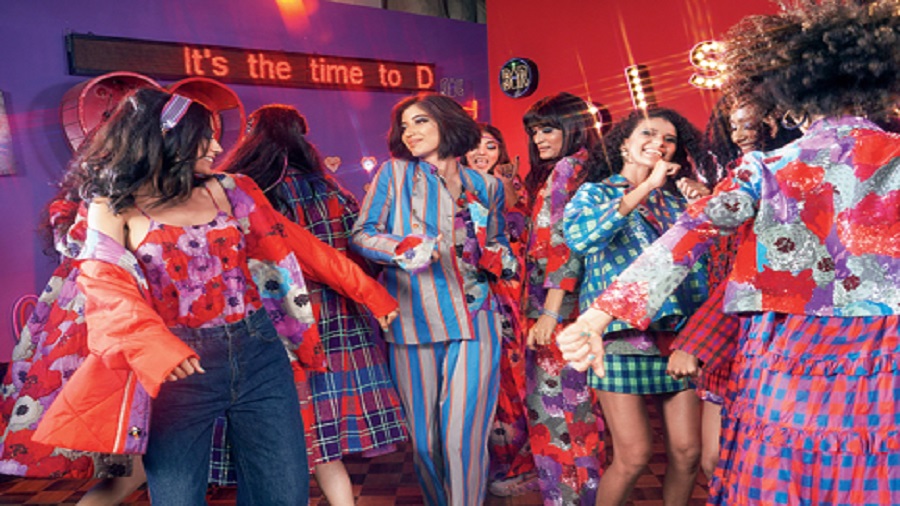 ---
---
DISCO 2020, fashion label Pero's fall/winter collection, is a party! It's bright, shiny, stylish and happy! The collection was launched last week through a snazzy fashion film in collaboration with Lakme Fashion Week (LFW). The collection that is inspired by the urban nightlife scene of the '70s and the subculture that it birthed, is contemporary, chic and all things Pero by way of how it's made — Australian merino woven in Himachal Pradesh, cotton stripes and checks from Bengal, mashru stripes from Gujarat, handwoven silks from Bhagalpur, mulberry silks from south India and Chanderis from Madhya Pradesh. The collection also sees collaborations with artist and illustrator Nathalie Lete and 'Grounds', a Japanese shoe label. The film that launched the collection makes you want to groove as you forget your worries just for a little, therefore making the brand succeed in its intention of uniting people with carefree abandon.
"We are happy to collaborate with Pero for the launch of their fall-winter collection titled DISCO. This showcase is a glimpse of what is in store at the upcoming digital edition of Lakme Fashion Week where we once again push the boundaries of Indian fashion and look forward to future collaborations with Pero," said Nikhita Punja Bhimjyani, head of fashion events, IMG Reliance, on this collaboration. Excerpts from a chat with designer Aneeth Arora:

Working on DISCO 2020
We usually start in advance since we showcase overseas and their cycle is different. So to be able to send them the fall/winter collection in January, we have to be ready by December. Because we make our own fabrics, which takes three-six months, we had to start in June last year. We took inspiration from '70s retro disco and by January this year, we launched this in New York and in February, it was launched in Milan and in Paris after that. We were supposed to showcase this in March in India but that did not happen. However, when the lockdown lifted, we shot a film with this collection and decided to make it very happy to cheer people up. Launching it in collaboration with Lakme Fashion Week was a perfect opportunity and timing.

Moodboard for Pero's fall/winter 2020
Our inspiration was the '70s disco and so we looked at retro colours and stripes. We added a lot of glitter and shine by embroidering sequins on to them. But keeping to the philosophy of the brand, we did make our fabrics in India — the tartans that we wove were of the '70s colour palette but they were done in Kullu and woven on the handlooms. We chose to use bright colours like tomato red, lilac and mint but we also kept a few subdued hues like grey and deep colours because we had to keep the global market in mind too.
The moodboard was mostly about these retro patterns, colours and a lot of shine and glitter. It's not something we have done before and people must be wondering that it's not Pero's language but we have stayed true to our philosophy of handmade and craftsmanship. We have overlaid sequins on floral prints and it's almost like rendering a fabric with sequins and hand-embroidery so we have rendered all the tartans we have woven with sequins. And it's all done by zardosi, which is a very intricate needle technique.

'Made in India'
We were already doing it so this was the time for us to take it to the next level. Looking at the buying patterns and what people were reacting to, we felt that it is a time when people want to own things that are special and heirloom pieces, instead of impulse buying. So we decided to take it a notch up by doing luxury, handmade pieces with a lot of attention to detail so that people value what they get and hold on to it for a longer time because it becomes close to their hearts. So that's how we look at "Made in India" right now.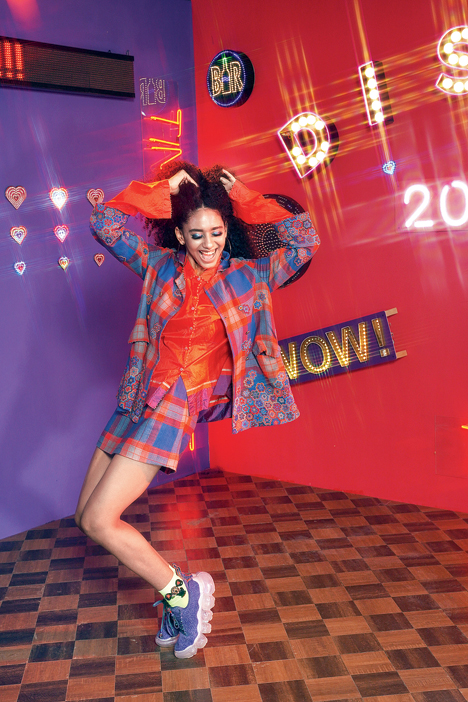 International response to Indian craftsmanship
We have been in the global market for the past 10 years and every season, we have taken Indian textiles abroad. The response has always been overwhelming and they have always appreciated Indian textiles and skills. In fact, for the first few years when sustainability of Indian crafts wasn't this big yet over here, it felt like they valued these things more than us because by then, we had seen it around us so much that it lacked novelty for us. Their appreciation gave us the confidence to work with Indian crafts over the years and they have also seen it evolve within the brand and therefore, their respect for Indian craftsmanship has only gone higher. I can see it in the way they appreciate the pieces and in the orders they place. Earlier, people had the notion that something coming from India had to be cheap because of cheap and abundant labour but now they know that handmade is luxurious and can't be cheap.

Pero in and after 2020
Now is the time to stay strong and be positive because this is what will decide the future for us and so we are already working on our next collection. The current (international) season is quite in flux as we don't know where we will be showcasing and how we will get those 300 people to come and see it. It is difficult to predict what will happen after this season so right now is the time to live in the moment and be positive, stay hopeful for things to become normal as soon as possible.
As a brand, we have known from the first day that people don't expect run-of-the-mill things from us and we are striving to become more and more special in what we have to offer. In the future, our products will showcase the speciality of our crafts better and therefore show the love that has gone into those pieces. Hopefully, we would like to be a non-seasonal brand and make only special designs that go onto become heirloom pieces.