Of masks and bras
The idea, however, was inspired by tragedy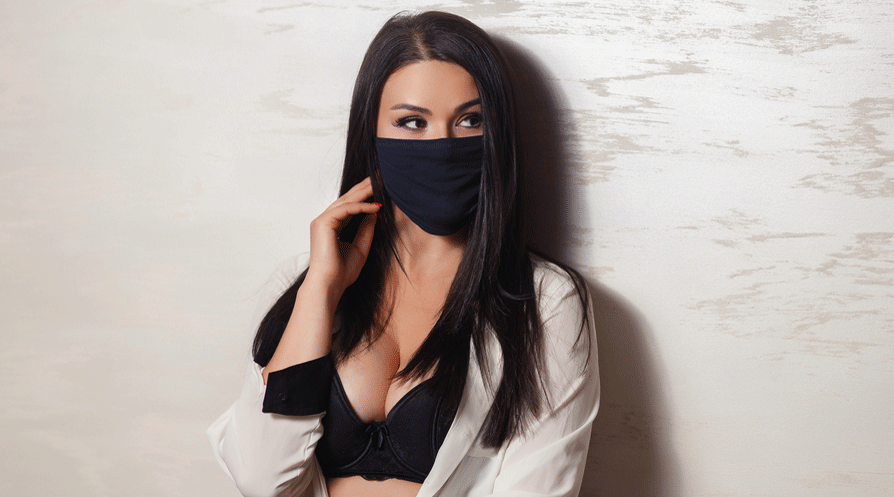 "Wear your mask like your underwear" goes a viral WhatsApp message: "Do not touch or adjust, especially in public."
Shutterstock
---
Published 30.07.20, 04:52 AM
|
---
Masks and bras are being spoken of in the same breath often now. But not all of it is in jest.In any case, the twinning is not a coincidence.
"Wear your mask like your underwear" goes a viral WhatsApp message: "Do not touch or adjust, especially in public. Do not borrow or lend. Make sure the fit is right: neither tight, nor loose. Make sure it's clean. Wear the right side out. Change if it's damp. Wear it out of respect for others." Clever, and makes a few very pertinent points.
But long before COVID, the connection between the mask and the bra was pointed out by an eminent scientific establishment. The Ig Nobel Prizes, which are real prizes that "honour achievements that first make people laugh, and then make them think", were started in 1991 by a scientific humour magazine, Annals of Improbable Research. The awards are held every year in September at the Sanders Theatre at Harvard University, co-sponsored by the Harvard-Radcliffe Society of Physics Students and the Harvard-Radcliffe Science Fiction Association.
In 2009, three scientists, including Elena Bodnar, won the Ig Nobel in the Public Health category for demonstrating how a bra could be used as a gas mask. Sorry, as two gas masks actually, with each cup functioning as a face cover.
The idea, however, was inspired by tragedy.
Bodnar, an internationally recognised scientist with experience in trauma risk management strategies and long-term health consequences of radiation exposure and electrical trauma, who is also a stunning blonde, has designed the Emergency Bra.
So at the grand prize, Bodnar, dressed in all black, walked up to the stage and demonstrated her invention by fishing out a pink bra from within her black gown and converted it into two masks!
She then walked up to the red-faced and giggling trio of Wolfgang Ketterle (Nobel Prize for Physics, 2001), Orhan Pamuk (Literature, 2006) and Paul Krugman (Economics, 2008), who were on stage too, and made them try her bra masks amidst squeals of laughter and much applause from the audience.
Bodnar is the president of the Trauma Risk Management Research Institute in Chicago. She was moved to inventing the convertible bra-mask by the sight of women covering their faces with cloth while running away during the 9/11 tragedy in New York. She is originally from the Ukraine, where, in 1986, just out of medical school, she had taken part in the treatment of victims of the Chernobyl nuclear explosion.
Please also know that the N95 mask was actually inspired by the moulded cup of a humble bra!
The columnist is the founder-CEO of Necessity-SwatiGautam, a customised brand of brassieres. Contact: necessityswatigautam@gmail.com