Nykaa Fashion introduces IYKYK, an accessory label of bags and footwear
IYKYK is an acronym for "If You Know You Know", defining a distinct and edgy fashion-conscious consumer of today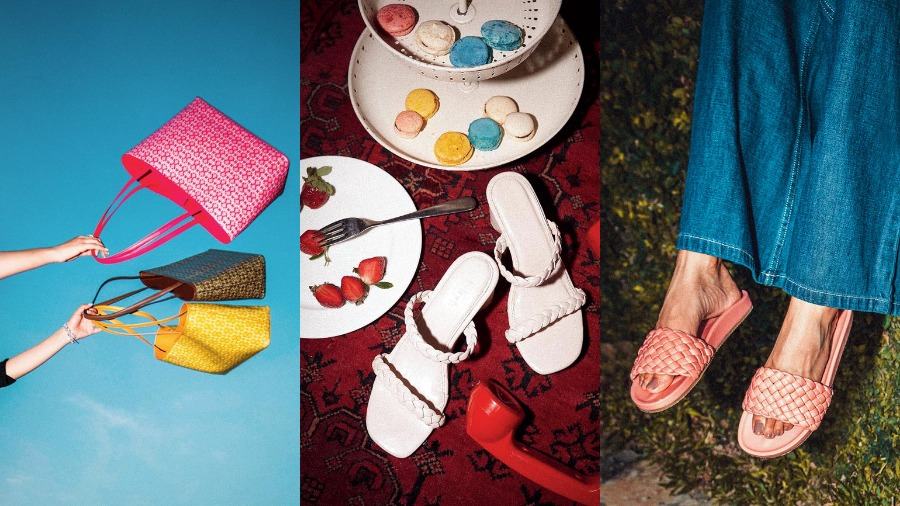 ---
Published 09.03.22, 07:09 AM
|
---
Nykaa Fashion has added to its ever-expanding bouquet an accessory label of bags and footwear. IYKYK is a cool, fresh and young brand that's stylishly simple. Adwaita Nayar, CEO, Nykaa Fashion, introduces t2 to this new brand and shares her vision for Nykaa Fashion.
What does IYKYK mean?
As the acronym goes "If You Know You Know", IYKYK is a brand that is distinct and edgy yet accessible for the fashion-conscious consumer of today. With unique designs and versatility at the core of the customer experience, IYKYK stands for the consumer who is in the know of what their special style secrets are. IYKYK also has its own unique monogram, carefully designed to combine the letters of I.Y.K.Y.K in a circular form, designed to look both sophisticated and fun at the same time. The monogram embodies the brand's core philosophy. It incorporates the solid form of the logo but at the same time it is open to interpretation, perfectly mirroring the acronym "If You Know You Know"! Tell us about the collection…
IYKYK celebrates free-spiritedness and stylish nonchalance through each design and the bags and shoes will appeal to anybody wanting to make a fashion-forward statement through their accessories. The distinct designs and neutral shades make these accessories both edgy and timeless. The offering spans from flats, stilettos to bags, which are all completely made from PU leather and available in a range of earthy and neutral palette. It's a collection that inspires style and confidence without trying too hard.
Who is an IYKYK girl?
Sophisticated, aspirational and chic, the IYKYK girl possesses a streak of spontaneity, nonchalance and is 'in with the trends'. She knows what's trending, but she doesn't necessarily follow or like every trend. She is the "with-it" girl who values being privy to trends and styles that stand out. How do you think Nykaa Fashion has slowly evolved into a one-stop shop?
Nykaa Fashion has today become a go-to destination for elevated lifestyle choices and brands for consumers who appreciate and seek a curated offering. Since our launch, we have focused on expanding our assortment of brands across categories, and today we offer curations for women, men, kids, luxe, tech as well as home. Our efforts continue to be in sync with evolving preferences and trends across fashion and lifestyle, to make every customer's journey more comprehensive and diverse, from discovery to purchase. Nykaa Fashion today reaches a large consumer market across the country with its unmatched repertoire of Indian and international brands, hand-picked hidden gems and luxury offerings, at a wide price range.
What else are you planning?
Our biggest focus is on making every Nykaa Fashion shopper's experience more enriching and engaging and we do this by continuously presenting fresh and innovative content through various digital formats. We recently kicked off a series of successful Watch & Buy sessions on Nykaa Fashion, keeping with the growing interest in live commerce. Another innovation is the stylist advice made accessible to shoppers via WhatsApp. Curation and tech innovation will continue taking the lead in shaping customer experience on Nykaa Fashion.