Midsummer fashion fever
A sneak peek of a twin showcase at 85 Lansdowne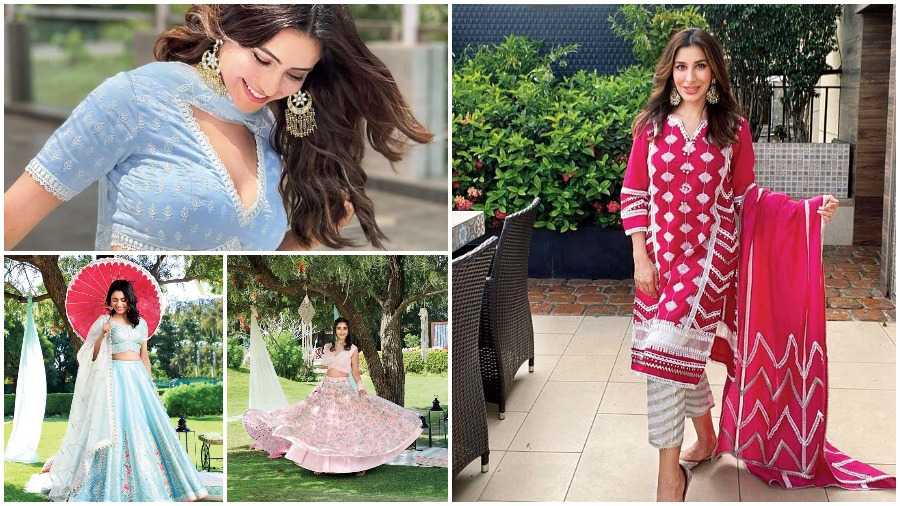 ---
Published 17.08.21, 01:46 AM
|
---
Happy colours, the beauty of femininity and easy-breezy styles are what Summer by Priyanka and Mulmul are getting to 85 Lansdowne. t2 got chatting with the designers — Priyanka of Summer by Priyanka and Saumya Modi of Mulmul — to know more.
Summer by Priyanka is six years old. "I came up with the name because I have always loved summers — it's a name synonymous with holidays, water, beach and fun. It reminds me of bougainvillea flowers and crisp cotton saris worn by grandmothers and chiffon saris worn by moms and cool smocked dresses worn by little girls. This is the premise of our designs as well — we use soft colours that are always easy on the eyes (and with the sun), we use silhouettes that are mostly conservative and timeless, and infuse freshness in the clothes with a mix of cute motifs (mostly nature inspired) and a mix of interesting colour schemes," says Priyanka.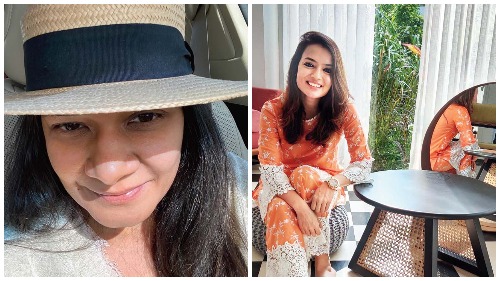 For her debut showcase at 85 Lansdowne, the young designer is presenting Windows of Paradise that pays a tribute to the artworks of Kashmir and Rajasthan. "A contemporary twist to Kashmiri and Rajasthani crafts, we pay a lot of attention to our embroidery patterns (or khakhas) and they're all individually conceptualised and designed to depict our love for nature, and that summer charm! In Windows of Paradise, we've used mostly mirror embroideries and leheriyas (from Rajasthan) and crewel embroidery (from Kashmir). We, however, used these techniques with predominantly non-traditional colours (ice blue, dull blue, sage, rose pink, neon pink) and non-traditional motifs such that the clothes look like a marriage of the East and West," she says.
Her love for pastels is unmissable. "I think a good design should have the ability to move you, or draw a pleasant emotion. I think pastel colours have an innate sense of serenity. They're also a great canvas for our embroideries that we take a lot of pride in. I don't like a lot of fuss in life or in clothes. If the colours of the fabric and the embroideries are in harmony, they create uncomplicated beauty that's very easy on the eyes. This is what I strive for with our colour palette at Summer," she smiles.