Masaba Gupta on her GoT collab and her summer lines
I took a lot of inspiration from Arya Stark's style because she is my favourite character on Game of Thrones: Masaba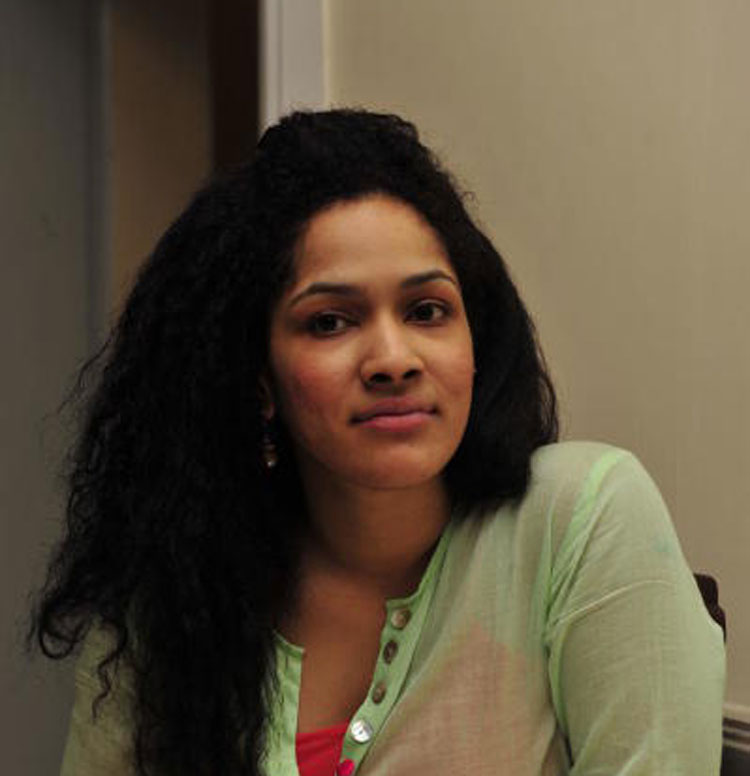 ---
---
Our 10th store • Now open! #kolkata @houseofmasaba" Instagrammed Masaba Gupta. We dialled the fashion designer for a laid-back chat about the sprawling store on Woodburn Park Road, done up in white with her signature prints.
The soft launch has happened. The store is doing well. The location is such that a lot of shoppers are just in the area. Now, just the formal party is left, I would say.
In the last five years, stuff has really been up and down in terms of retail. By the time you really catch a breath of what's going on, it's already moved on to the next thing.
I think we did a lot of things wrong when we opened in Quest mall. While I think the location was fantastic, we could have had a better turnaround in merchandise. I think Calcutta is that kind of a market that if you are a Delhi or a Bombay designer, they feel they are being shortchanged and given stock that isn't fresh.
Secondly, I was running the show by myself in a big way and I did not have the kind of time and attention to really give to that as well. We spent way too much money on the first big burst of the launch… and I have really learnt the value of spending less when you are trying something new. You really never know when stuff will turn south. So, lots of learnings.
This is also a franchise, but this time around, we have taken such correct decisions. We have really given the store the attention it needed and spent a lot more time analysing the location and, of course, tied up with local partners who are far more invested.
When did you decide to come back?
We knew Cal was on the menu, but we didn't know where. We just wanted to make sure that the decision to open a store is based on whether or not we get a good location. We know there is an appetite and we know that people like the brand and they know the brand and they appreciate it. So, from that point of view, it was really important that we had to come back, but with all the right ingredients.
This is one of our bigger stores. After Hyderabad and Bangalore, Cal is third. It houses Amrapali jewellery (her collaboration with Tribe by Amrapali), swimwear, bridalwear, the Ekaya collection, which is the Benaras collection… thanks to the space. There is everything from our autumn-winter '17 collection until now.
Calcutta is a very culturally-forward city. People encourage art, music, literature and I just feel like that's a city that looks for experiences over just retail. Even in their shopping, I feel they want to get a touch and feel and are interested in the story of the brand and that's what makes a big difference.
You have launched your latest lines?
There are too many lines! (Laughs)
Yes, something new every week! How do you do it?
Honestly, to the outsider it looks as if it's all kind of come together, but frankly, there have been things on which we have been working for two years and it's only come out now. So, I feel it is difficult to get people to match up to your timeline because we as a brand work really fast. We strike on a thought and really go 'bam, bam, bam!', do the deed and come away.
When are you rolling out your GoT-inspired line?
We are doing a line of jewellery in both silver and gold… beaten gold and silver. And womenswear… so lots of kaftans, saris with faux leather corsets, lots of dhoti pants, basic palazzo pants with jackets, capes… that kind of vibe. I am a huge fan and we did do a lot of rewatching to refresh our memories. I tried not to make it character specific. It is very specific to the mood of the show. It is set in this beautiful canvas which is all white, grey… a very muted palette. I took a lot of inspiration from Arya Stark's style because she is my favourite character on the show and some inspiration from iconic scenes like the Red Wedding. We have made it more generic. It should not be like a fan T-shirt or a festival outfit. It is something that you own for life. You can wear them to anything.
So, will you dress like Arya Stark to a costume party?
Between Arya and Sansa (Stark), I would dress like one of them. They are power women. They are also kind of tomboyish but super feminine when they need to be. I think the evolution of Arya Stark's character has been incredible. HBO would send us a lot of content and information which was very specific and close to the show. That was what we then started referencing.
The women in saris playing cricket for Ekaya X Masaba made for one cool series…
For Benarasi saris, they will either shoot in Benaras, on a ghat, or they would shoot in this beautiful palace where all the women look like they are attending a funeral… they are in all these beautiful saris, but they are not smiling or laughing. I was like, let's have some fun! Saris are anyway considered restricting garments. I was like let's just show that you can have lots of fun. The initial idea was badminton… then it moved to cricket. Cricket is more cool!
Your swimwear also looks funky!
We have done a line of about 22 pieces. They are simple and functional and not skimpy and are meant for women who don't like to wear skimpy stuff. It's something that I wanted to do because I feel our prints can go on to anything.
What is your summer festive line looking like?
We shot it in a barber shop. We have these three girls sitting in a parlour and getting their eyebrows done, one is getting her hair done and someone's getting her nails done. It is one of those small-town barber shops but beautifully done up and our idea was to show the prep that goes on before weddings and how painful it is for women! It's called Wonder Beauty Parlour!
We've done lots of blacks and silvers, whites… tone-on-tone prints, Chanderi… a lot of pieces that you wouldn't expect in bridals but then also super conventional angarkhas with dabka work, reds and golds....