Make up with eyes
BEAUTY BIT | With wearing attractive masks, eye make-up is the perfect way to do your face up now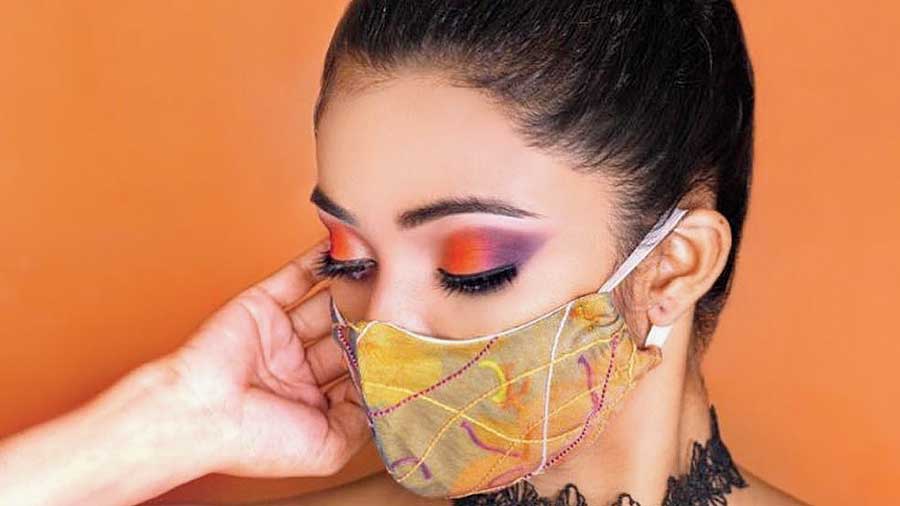 ---
---
When wearing masks, make-up may be the last thing on your mind. But you may want to also get back to your beauty practices. With wearing attractive masks, eye make-up is the perfect way to do your face up now. From neutral to sexy and dramatic, there are many ways to catch the eye with eye make-up while wearing a face mask.
Brows
A new low-key look is in. It's called the baby brow. Endorsed by Bella Hadid and Hailey Bieber, it is low-maintenance and easy to style. Brush the hair upwards and outwards. Set with gel. Looks gentle, natural. A no-fuss look for these times that are resetting our priorities.
Eyeliner
A winged eyeliner can redefine your eyes. A slick liner can be used to make your lashes look thicker. Graphic liner is another option. Or go for three lines, zig-zag them, slap on shimmery pink shadow and make your eyes shoot fire. Or go for the subtle: a tiny pop of colour in the inner corner.
Eyelashes
Eyelash extensions are an easy way to add to your lashes, make them fuller, or fluttery, or inviting. Layer in the mascara.
Eyeshadow
Do something more fun. Dump your matte shadow for a glossy finish. Bling up your look with day glitter, or twist a regular shade into something else. Peaches and pinks are in, but greens and blues are good too. Go for sunset eyes. Blend coral, gold, purple and red eyeshadows to create the glamour of a sunset.
The columnists manage Ishrat's Hair & Skin Studio, Lord Sinha Road, Calcutta