Luxury embraces legacy
A collective recreates designs inspired by erstwhile Indian royal families for contemporary use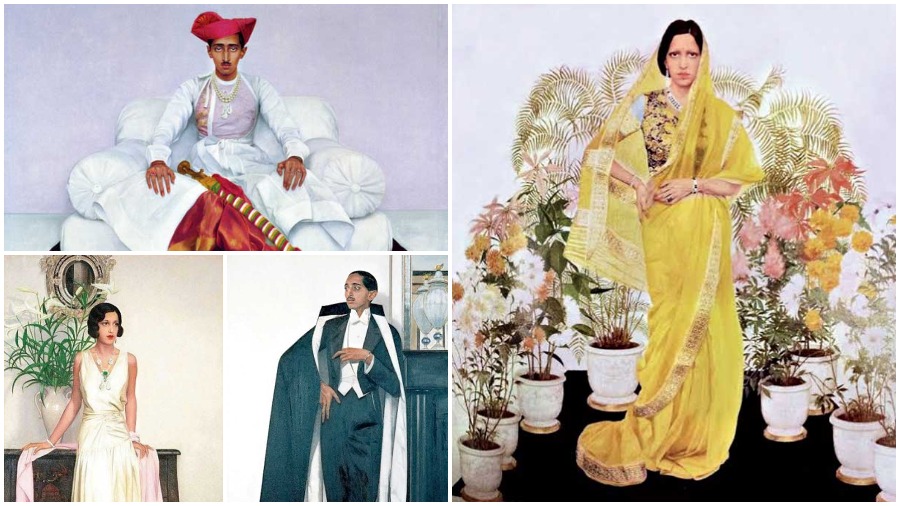 ---
Published 06.05.21, 05:40 AM
|
---
Luxury embraces legacy as some members of former Indian royal families put their heads together to form a collective that highlights designs for contemporary use created with textiles and crafts nurtured by their patronage. 
The participants are Yeshwantrao Holkar (in collaboration with Sanjay Garg, textile designer and founder, Raw Mango) of Indore, Sangita Kathiwada of the eponymous domain, both being located in Madhya Pradesh, Yaduveer Wadiyar and his sister Jayathmika Lakshmi of Mysore and Brijeshwari Kumari Gohil (in collaboration with designer Adaa Mallikk) of Bhavnagar in Gujarat.
This was done in collaboration with Karkhana Chronicles II, an online textile exhibit that celebrates sustainability through heritage craft and backs the revival of traditional knowledge and practices in the Indian fashion industry. It is supported by The ReFashion Hub, an initiative that stresses water stewardship. Together they launched on April 24 online exhibitions of installations of heritage textiles and crafts that are kinder to the climate, natural resources and local people engaged within this sector.
The project follows up on Karkhana Chronicles launched late last year to display three installations in collaboration with Priyadarshini Raje Scindia of Gwalior, Chaitanya Raj Singh of Jaisalmer and Akshita Bhanj Deo of Mayurbhanj. Karkhana Chronicles sought to work closely with local artisans during the pandemic. It supports the fair fashion movement and the removal of middlemen.
Talking about the exhibition Akshita Bhanj Deo, creative director of Karkhana Chronicles, says: "… we invite discerning audiences of makers and consumers to engage with this rich legacy of craftsmanship and explore the potential within these traditional knowledge systems to create sustainable futures."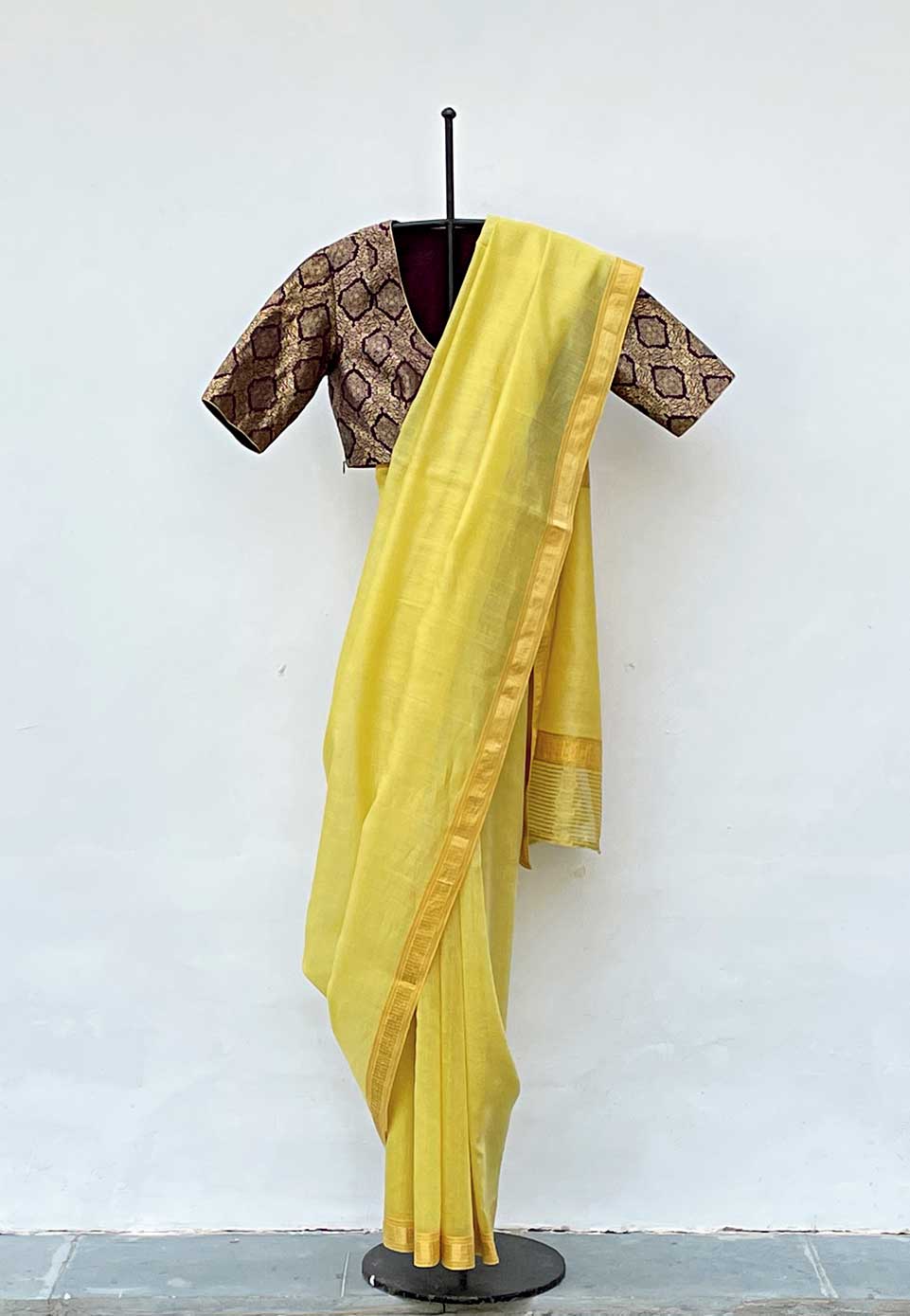 The installations both this and last year's present the fine-spun Maheshswari saris on one end of the spectrum and the coarse chequered cloth used by the Santhals of Odisha on the other.
The four installations for Karkhana Chronicles II are, to begin with, a collaboration between REHWA+WomenWeave and designer Sanjay Garg and draws inspiration from the iconic Boutet de Monvel portraits (French painter and illustrator) of Maharaja Yeshwantrao II and Maharani Sanyogitaraje Holkar. The installation presents the 'Sanyogita' sari, REHWA's reinterpretation of the Maharani's resplendent yellow Maheshwari sari paired with 'Nazneen' Varanasi silk brocade blouse that features all-over 'jaal' of floral motifs. Alongside is presented a cape, inspired by the Maharaja's tuxedo and woven by WomenWeave.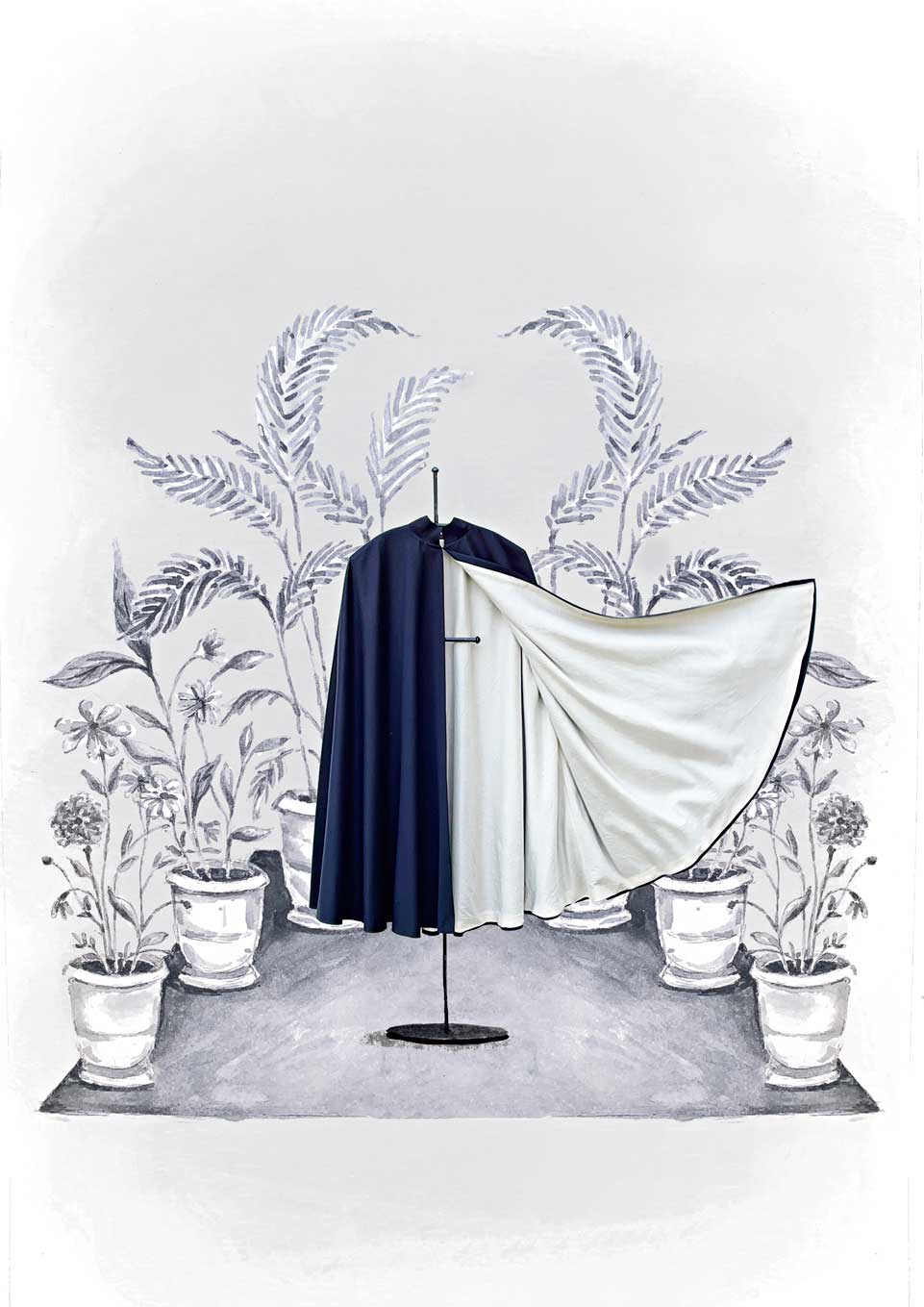 The installation by Nilambag Palace and Bhavnagar Heritage showcases the Saurashtra city's range of crafts, from artisanal brass and copper items to intricate silk textiles. The installation supported by the former Bhavnagar royal family, brings women weavers and beadmakers with brass and copper karigars of Sihor. Placed on delicate silk textile, the installation presents a fine embroidery Chaniyo produced in the "bharat kaam" technique; a traditional choli or khadi blouse; a bandhani cotton sari draped in the Kathiyawadi style and adorned with Bhavnagar's famed beadwork jewellery. The backdrop is of brass and copper utensils and pataras — jewel boxes made by craftspeople for over 300 years.
Mysore silks and khadi are juxtaposed in the installation conceptualised by Yaduveer Wadiyar and his sister, Jayathmika Lakshmi. The blue Mysore silk sari is draped on a sculptural piece with a jacket worn over it. The third component is the Navalgund dhurrie, a style of weaving dating back to the Vijaynagar empire. Fewer than 50 women weavers keep it alive.
The Kathiwada family propagates the use of handcrafted textiles and historical techniques by contemporising them. The languishing craft of Kasota weaves — originally worn by tribal males — is adapted to the needs of contemporary couture. The installation wears a bamboo jacket stitched by indigenous communities. Sustained by the Khatri community at Bagh, the craft of hand-block fabrics, made with natural vegetable dyes, complements the intricate bead jewellery.