Life before bra
A-BRA-CADABRA: Both in ancient India and the early western civilisations there were none of the underwear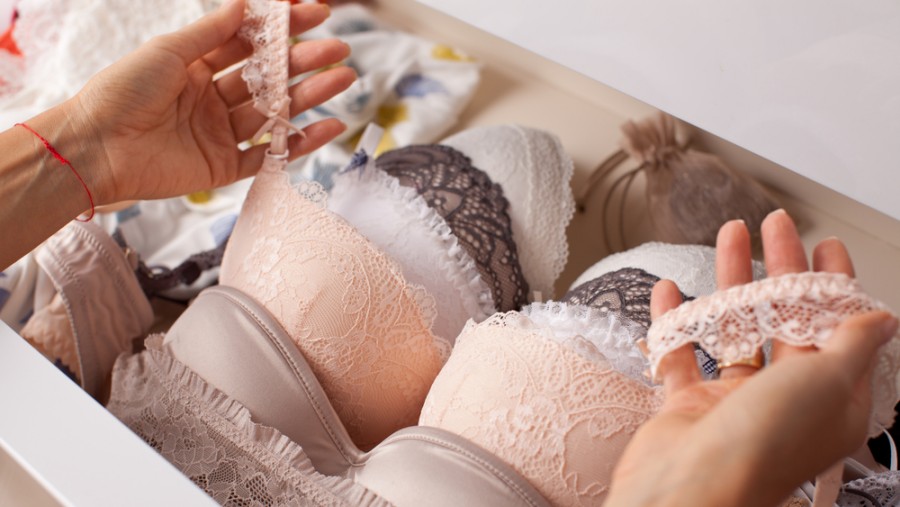 ---
---
Bras are a western construct, come out of a culture that celebrated the upper torso and not the navel; of a weather that was neither humid nor hot, and of a sensibility that prioritised the shape of clothes over comfort.
Both in ancient India and the early western civilisations there were no bras. Average breast sizes were smaller, it seems, with most women being physically active. Long walks were an everyday feature even for some women of nobility. Naturally, they kept themselves on the trimmer side of things.
In the Indian sub-continent, in the older days, women revealed their navel area, perhaps both due to the weather and the freedom they had over their bodies. The upper garment worn over the breasts was variously described as a pratidhi, uttariya, kanchuki, kanchuli, choli or angopa.
Later, Jain and Buddhist nuns would cover themselves fully. Blouses came into being and breasts were cupped into the front portions of the blouse. Below the angarkhas worn during the Mughal era, there was a tight bodice that shaped and supported the breasts.
The hot weather of north India had women fully covering themselves to survive the scorching sun, even as the mild but humid Bengal saw women going blouseless whilst draped in gossamer muslin.
The modern-day drape of the sari and its accompanying blouse was introduced by Jnanadanandini Tagore, wife of Satyendranath Tagore, the first Indian to have qualified for the Indian Civil Service and the elder brother of the poet Rabindranath. Jnanadanandini played to the hilt her role as the wife of the first Indian civil servant, causing outrage in her family and society, but with great support from her husband. She was required to socialise with the British whence the bra-less, blouseless comfortable attire of a loosely draped fine sari underwent a change forever. She introduced the now prevalent drape and the accompanying blouse.
In the west, during earlier times, it was common for women to don sheath-like garments with their bodies being comfortable in the loose flowing folds of the natural yarns. Later, bands of cloth used to be tied around women's breasts especially during physical activity.
Corsets appeared around 600 years ago in France. They shaped almost the whole of the upper body till the lower abdomen.
What is interesting here is that over the centuries, the breast coverings of the west intended to flatten the breast, though the neckline and cleavage were put on display, whereas in the Indian sub-continent, they were intended to celebrate the curve and the voluminous beauty of the breast.
The two-cups-straps-and-a-back bra was put together a hundred years back by an American socialite, Mary Phelps, who had tired of wearing rib-crushing corset. Soon it reached the shores of India where it readily became a much sought-after garment.
The columnist is the founder-CEO of Necessity-SwatiGautam, a customised brand of brassieres. Contact: necessityswatigautam@gmail.com