Laksheeta Govil on Fizzy Goblet's 'Thinking of You Box'
The limited-edition box comes with a pair of sliders and handcrafted motifs that can be customised for a bit of "DIY" happiness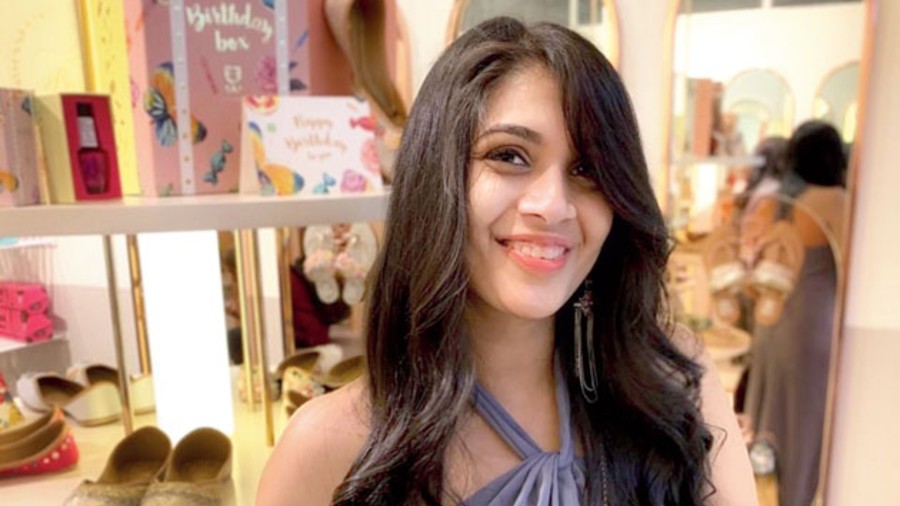 ---
Published 24.06.21, 10:49 PM
|
---
If your best friend loves a bit of fun in her footwear, she'll love playing around with The Thinking of You box by Fizzy Goblet. The limited-edition box comes with a pair of sliders and handcrafted motifs that can be customised for a bit of "DIY" happiness. Laksheeta Govil, the founder of the footwear label, gives The Telegraph a peek into the box.
This sounds so much fun and takes us back to art and craft classes at school! What was the inspiration?
Fizzy Goblet is everything because of its strong community of women and we wanted to do something that sparks happiness in the hearts and minds of this family. We created The Thinking of You box with the hope of taking forward the feeling of joy that creating something brings us. It's a great way to express your creativity and individuality, moreover a perfect gift for a loved one to show them that you're simply thinking about them.
Can you give our readers a sneak peek into the box?
The box contains a pair of sliders that come in two colours of aqua and powder pink. A little pouch contains 20 signature Fizzy Goblet embroidered motifs that have been handcrafted by our artisans who are the core of the Fizzy Goblet brand. Each motif has a small fabric at the back that facilitates easy attachment to the sliders. To make creating your signature Fizzy Goblet sliders, we've made things easy and provided you with things needed to DIY them hassle-free.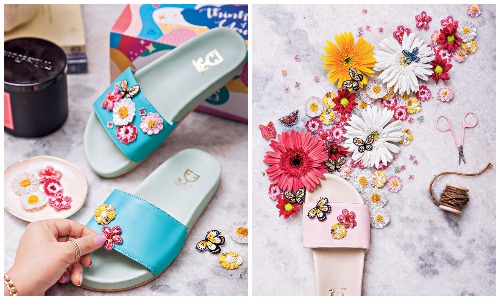 Which one is your favourite and why?
Personally, I love that everyone can create their own Fizzy Goblet slider that is one of a kind.
Are you a big fan of personalised gifts?
We love customising and personalising gifts for our customers as much as anyone would love receiving them.
Tell us about what's giving you the most joy now?
Managing to check my basics of good food, daily exercise and good sleep (though that is toughest) is the best feeling.
We heard that you've just launched a new app for Fizzy Goblet. Could you tell us more about that?
When we started our brand back in 2013, we were one of the first Indian brands to have had a website up and running and we had started shipping domestically and globally by 2014. I think that helped us to build a very strong online presence. It was something we could really rely on, especially during the lockdowns. It also made us realise that our customer base would really appreciate having an app as there is a wide audience for it. Even when it comes to an unengaged audience and repeat orders, it would be very useful for them. This is essentially why we decided to go ahead with an app.
Customers sometimes are hesitant to buy footwear online. What gives you the confidence in your product to have such a strong digital presence and now an app?
In the past few years, customers have been responding well to our online website as well as our physical stores. And an app that is so intuitive like ours can only enhance and provide a better browsing experience for the customer. This is why we feel confident in launching this app.