Kickbox and push limits
If you are interested in the sport, here are a few things you ought to know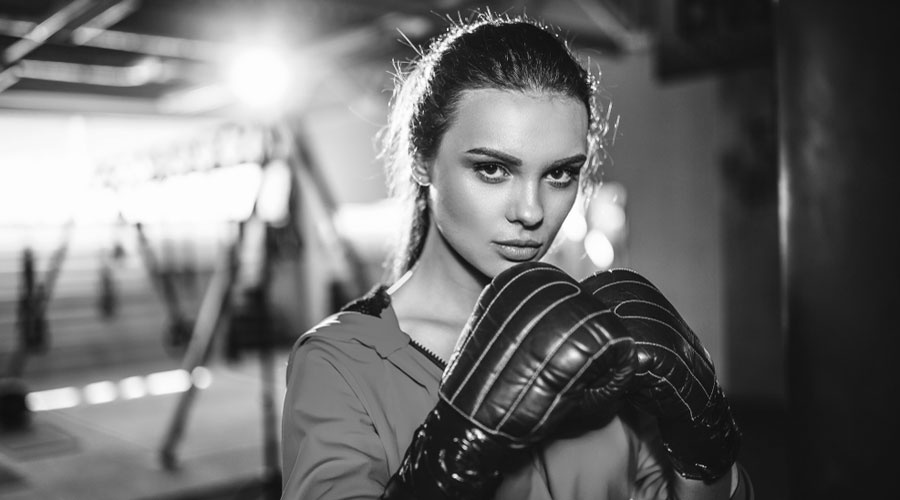 ---
---
Action movie buffs will certainly know of Jean Claude Van Damme and his movies based on kickboxing. The most famous one was even called Kickboxer!
Kickboxing originated in Japan, but found popularity in the US as a hybrid fighting style with elements from boxing, karate and Muai Thai. Over the years, it has transformed greatly from a competitive combat sport practised by elite martial artists to a fitness routine that can be pursued by anyone.
If you are interested in kickboxing, here are a few things you ought to know.
Fitness
Kickboxing is a high intensity workout. It involves training in flexibility, stamina, strength, and speed. Needless to say, the routine is a great calorie-burner. Barring older adults, it is suitable for most age groups who are in good health. No prior fitness level or martial arts experience is normally required for joining these classes. However, if you have been completely sedentary, it's better to work on a milder routine before progressing to a full-blown kickboxing class. Speaking to the coach will help you plan a progressive routine.
Mental health
Kickboxing is a great stress-buster. Ask anyone who has done it! A good kickboxing class would have you kicking, punching, blocking and dodging your way through the session. The class is active and skill-based and will keep you occupied throughout the time. In short, kickboxing is a great confidence-builder and a positive mental health motivator. So if you are depressed, try kickboxing before any medication!
Self defence
Kickboxing will definitely add to your self-defence prowess. But also note that not all kickboxing classes are great for learning self-defence. Many classes focus more on fitness than combat. There are certain specific types of kickboxing, like cardio-kickboxing, that focus almost entirely on fitness. So, if self-defence is your mantra, then check with the coach before joining the programme.
Choosing a gym
A lot of gyms in Calcutta had introduced kickboxing as an add-on programme. But, with the lockdown, the only option now is to join online classes.
Due to the intensity and complexity of the programme, a good coach is essential for your training. A kickboxing coach needs to be a certified martial arts trainer and also a certified group fitness/ personal trainer. Look for a coach who has NCCA (US) accredited certification, such as those from esteemed institutions like ACE and NASM. Also carefully review his martial arts background and certification, particularly if you are also looking at acquiring self-defence skills.
Progression
Strenuous training could injure you if you aren't already fit, and a low-paced training for an ultra-fit individual might be a put-off as it is not challenging enough. It would be dangerous to encourage a client who is medically unwell to practise kickboxing. Speak to your coach for a programme best suited to your health and fitness level.
Kickboxing yields quick results and you will notice changes in your strength, endurance and body tone within a few months. A healthy diet and regular kickboxing will make a world of a difference to your health, well-being and the way you look!
Always consult a professional before starting on a workout.
The writer is the founder of Mike's Martial Arts, a Calcutta-based martial arts and advanced functional fitness studio. Contact: mayukhpb@yahoo.co.in.