Online with ornaments
Jewellery designer Roma Narsinghani is virtually headed for Helsinki Fashion Week with 'digital models'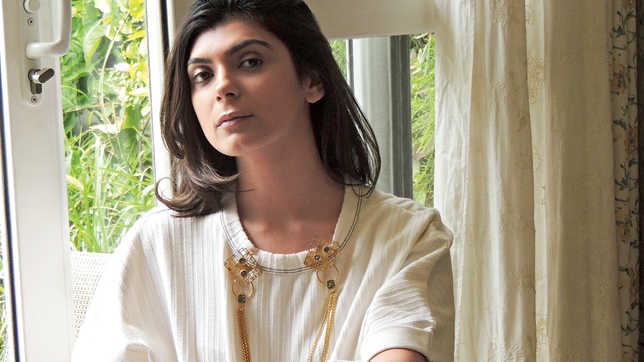 ---
---
Roma Narsinghani's collection Gaia was born out of pandemic reflections. Her biggest takeaway from the global phenomenon has been "to be mindful, to have some insight into who we are". "I think if all of us start doing that, we can definitely move towards a space of collective consciousness," says the artisanal jewellery designer who is all set to showcase Gaia virtually at Helsinki Fashion Week on July 29, 8.45pm, IST. The highlight is a set of "Indian CGI models" created by art director and digital designer Adhiraj Singh, for Roma's show. The duo take t2 through the making of the collection.

We absolutely love Gaia. Nature lies at the heart of the line. Was it born out of this period of reflection?
Absolutely, it has definitely come out of the inspiration of looking inwards and self-analysing and self-observation. For me it started a little before even the pandemic hit. Travels, an extremely busy schedule, a lot of clutter and working under pressure, I realised that this is something that I needed to do. I practise meditation as well, so I think it was meant to happen in a way. I was going through this mental journey of the soul and I think I still am and I believe it is an ever-evolving journey. I would like to be in that fine, balanced mindful state.

The inspiration illustrations in the lookbook are really intriguing. Can you take us through them?
Well, the collection is about a journey of someone going from chaos and clutter to a space of heightened consciousness, a space of transformation. In a way it gives someone rebirth in terms of how they are with themselves and how that reflects outwards. That is what the illustrations reflect and of course showcasing each piece with that kind of emotion.
All the pieces have a deeper meaning. What evokes such ruminations? Have you always designed like this?
It was all the things I was feeling. I broke the collection into eight pieces, almost how I would see one's journey on a spiritual path. That makes it more personal for me and at the same time aspirational. So in our first piece, we talk about chaos and suffocation. It is a piece that resembles a bubble wrap but that necessarily doesn't mean that it's just the environment. It also means the environment, the use of plastic, our relationship with ourselves, how we blind ourselves to so many things that are around us. It is the idea of physically being stuck, whether in the high-rises or mentally. Our second piece is called the Tear Drop and that showcases the space of sadness in a way, that space of helplessness where we are wanting to find a way out of this clutter and chaos. We move onto this beautiful sort of transformation with which I have used the metaphor of the 'Maitreya' who is the fifth Buddha and hasn't arrived in this world. He is the one who comes when there is absolute destruction and the world needs an awakening. The message here is that we all have that 'Maitreya' within ourselves and we need to focus on moving towards a collective sense of consciousness. From there you see the collection takes on this beautiful, organic space where it becomes softer, more nature-inspired to showcase this harmony with nature.No, I haven't (always designed like this). My previous references and inspirations have always been external whereas this has been internal. I believe every collection is an evolution of me as a designer. The basic ethos of the brand is to create a perfect balance between form, function and a piece that is highly conscious.
What are you expecting out of the Helsinki Fashion Week 2020? What made you say "yes" to it?
I went into the project with a completely open mind, because the project came to me when everything was shut down. Our entire team was working in a decentralised format where one team member was in Bhopal and the others in Delhi, Bombay and Goa. So it was really exciting when I was asked to participate in a completely virtual, 3D format fashion week. This was the time we get to learn about new technologies and had the time to do it. Being in lockdown helped support this collection and digital was always something that I have been fascinated and intrigued by.

How did you think of digital models? What were the challenges?
I loved the idea of digital models because the fact that one can now create a digital avatar out of a real human being is so exciting that it becomes such a brilliant fitting tool as well. But yes, there are many challenges. Hair is a very big problem in the digital world when it comes to models because there are lots of strands of hair to get it right. For us, it was definitely tricky because we do a lot of hair accessories and in a lot of places we had to let go of what we wanted to do. You will be seeing a lot of experiments with hair in our virtual campaign.Also initially when you are working with them, they are low poly, so they do not essentially have any facial textures where you are placing things on a mannequin. It feels a bit unreal. High poly file sizes are really big for us to work on.
How was it collaborating with Adhiraj Singh?
It has been really insightful working with Adhiraj. He helped us give more structure to the collection. We have also co-designed a piece where he helped push our creative juices further. I come from a hand-made jewellery space and tend to look at jewellery that will be eventually worn by a human being. This collection has a mix of the two where we have gone completely conceptual and it has wearable pieces too. He looked at it as completely conceptual.

So, this is the foreseeable future for you?
I think the future for everyone is quite uncertain, but yes I definitely think that now that I have taken this leap into this digital world, it is going to be a part of our brand, especially in our design development stages. It has helped us save material, time and has taught us many things about how to integrate it well into our system. The virtual fitting on digital avatars works.
Adhiraj Singh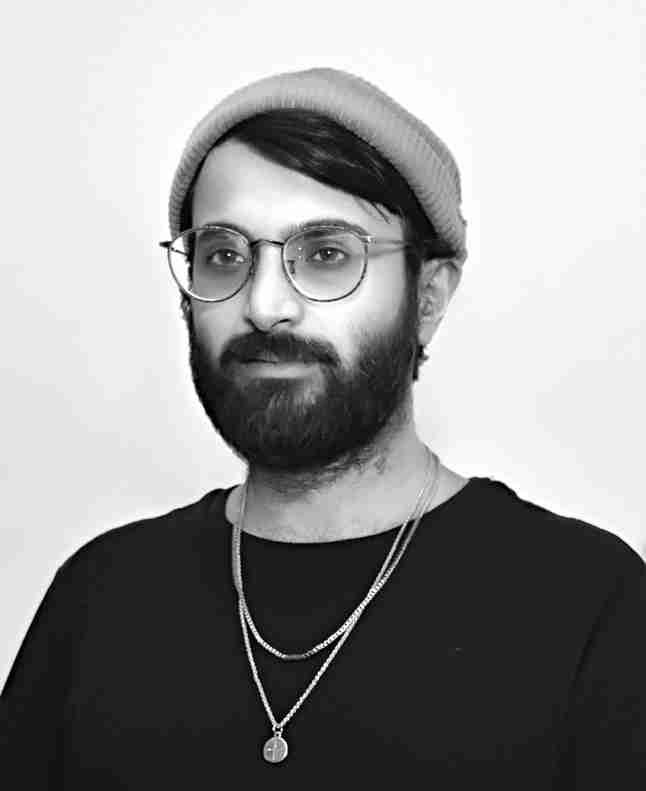 Is this the first time you have attempted something like this?
The first time was when I co-founded LOTA in 2018 and Rajiv was born. I wanted to try an alternative way to visualise the campaigns that I was imagining in my head but couldn't possibly produce due to budgets, teams and physical constraints. Digital models and digital sets seemed to be the ideal solution to this problem. Since then I've been fascinated by digital forms, be it 3D, AR or VR and their role in creating new forms of communication.
What has been the process like?
For me, it's important to art-direct the intention behind the character before even creating it. Digital variables like skintone, body and face shape, ethnicity, imperfections... are highly symbolic today, and can all be controlled by the 3D designer. So, you can really tell the intention behind a brand by looking at the variables they choose to promote on their models. After defining the backstory, context and intention for our character, I have access to a wide variety of libraries and techniques to create them or even model them from scratch. Out of the three, Rajiv and Priya were built using libraries and on separate softwares whereas Shyamli is based on a real person that me and my collaborator Harsh Nambiar are currently working on that's been built from scratch.

What were the niggles?
It takes time! There's a lot of craft that can go into making these models and getting them to work well. For example, we're still iterating better hairstyles for Shyamli as hair is notorious to control and get working properly for animations in 3D.