JADE by Monica & Karishma opens up in Los Angeles
The Telegraph gets you a sneak peek of their new studio and collection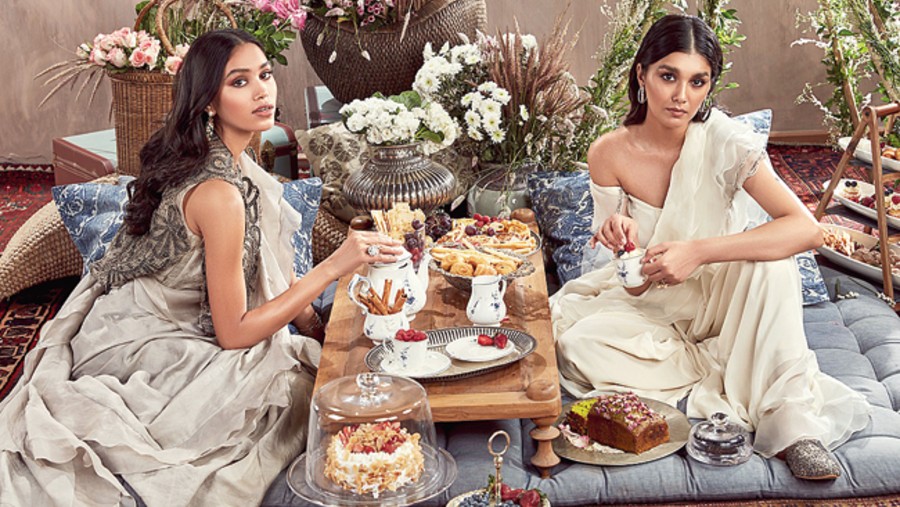 ---
Published 07.06.21, 10:45 PM
|
---
There is an understated charm about the JADE by Monica & Karishma bride. Feminine with a certain softness and striking romance. We caught up with Monica Shah, one half of JADE by Monica & Karishma, on the label opening up overseas, the secret to their long partnership and her top tips for brides-to-be.
Congratulations for the new store in LA! Since when has it been in the making?
Thank you! It's been in the pipeline for the past year.
What gave you the confidence to open another brick-and-mortar store given the uncertain times?
We've been designing and creating ensembles for brides in the US for a while now, so it felt fitting to have a brick-and-mortar presence there. The times may be uncertain, but brides continue to bring hope and joy by having their big day in their own unique way. And it has been our honour and privilege to help make this day special for them.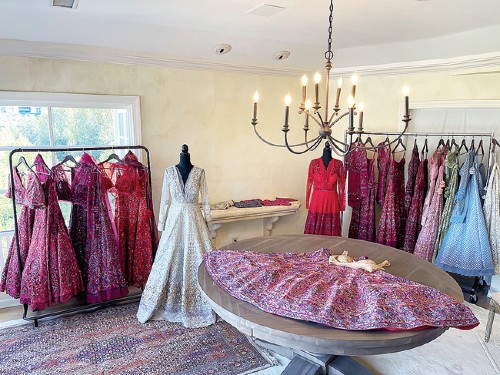 The label also turns 12, a milestone. Looking back, how has the journey been?
It has been immensely insightful and memorable! We have come such a long way, we have witnessed the tastes of brides evolve in such amazing ways, and we have gotten the opportunity to interact with and create for such amazing women. It's been immensely satisfying to be a part of so many beautiful love stories.
What has been the secret of this long and successful partnership?
Having a shared vision that is bigger than both of us, and a common love for art, craft and design. We cover each other's blind spots and always have each other's backs, even when we're not on the same page. The love we have for the brand and for Indian craft, and the faith we put in each other has kept us going.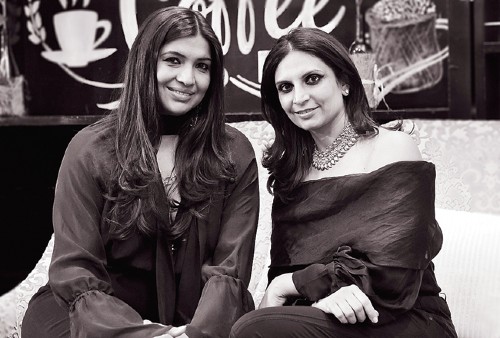 The brand is subtle but glamorous and contemporary. What kind of a girl did you have in mind?
The JADE bride is a woman with discerning tastes. She wants to honour her roots in her own unique, contemporary way. Her style is a reflection of who she is — unique, well-travelled and a global citizen. She has a deep love for Indian arts and crafts, and believes that her style is a great way to celebrate it.
Art and craft is a huge part of the DNA too. What are your eternal favourites?
Our ensembles handcrafted using the EkTaar and kasab techniques will always hold a special place in our hearts. These techniques carry so much history and are so versatile, they can be adapted beautifully into modern styles. If applied correctly, these crafts can never go out of style.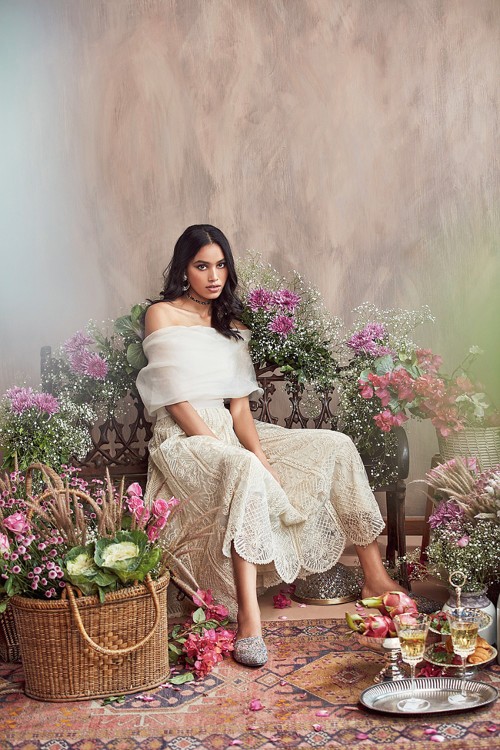 Are you planning to work on a larger range of accessories too?
We have lots of exciting things lined up, and can't wait to share about it when the time is right.
What have been the game changers in bridal fashion over the years?
We think the biggest shift has been in the way brides now approach their bridal ensembles. Earlier, magazines and films had a deep impression on what the brides wanted for their big day. There was a perception that bridalwear can only be of the standard two colours, with heavy work and barely any functionality. Today, brides are more discerning, they want their ensembles to reflect their personality, their journey. It's all about the personal connect. They're more willing to experiment with different colours, silhouettes and even lighter pieces, so that they can use it again even after the wedding.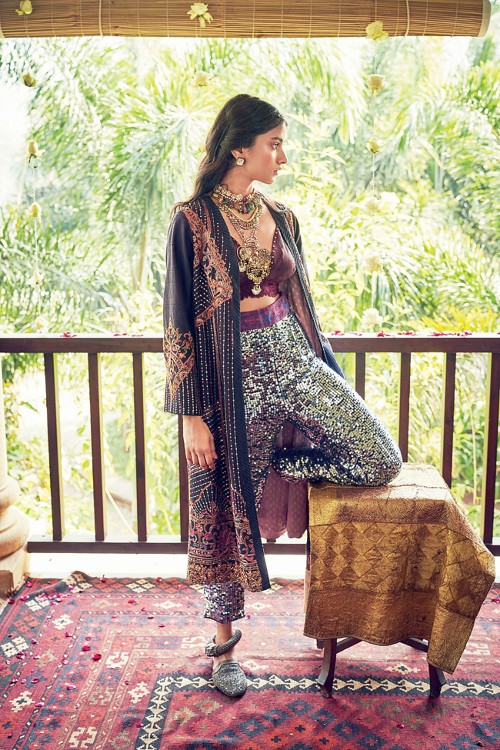 How much do you think social media has played a part in how brides today are making their choices?
We believe it has opened up the whole world to them, and given them a keener sense of understanding of couture, handcraftsmanship as well as the importance of celebrating one's own roots and heritage.
What would be your top tips for girls who are planning to tie the knot now?
Our go-to tips would be: plan ahead, do your research but be open to experimentation. Creating a bridal ensemble is an intimate, emotional and collaborative process. Work with a designer you trust to create something that's as unique and beautiful as you are.