Midushi Bajoria on her design philosophy
Her latest collection exudes her design philosophy – 'clothes for all'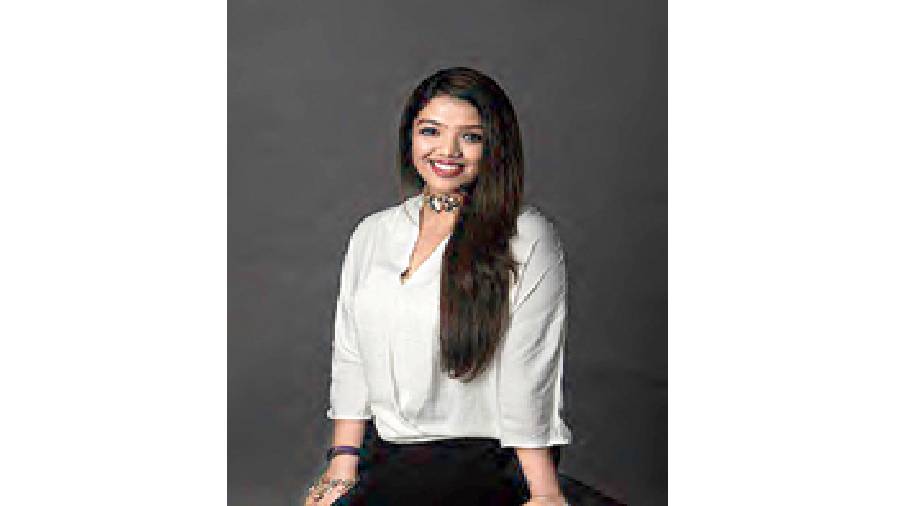 ---
Published 13.07.21, 11:06 PM
|
---
Her design philosophy is embedded in 'clothes for all'. Fashion designer Midushi Bajoria studied at Pearl Academy of Fashion and has now launched her eponymous label Midushi Bajoria. "The one thing I believe is that be confident in what you wear, be comfortable and just love yourself. If you love yourself, anything and everything will look nice on you," says the young designer who chatted with t2 about her collection 'Noori'.
What inspired you to start your label?
I have always wanted to become a fashion designer. It has been my dream since Class VIII. I got into a fashion college and I have always been inspired by Indian culture and textile. I wanted to enhance and bring Indian culture through my outfits to the forefront.
Your brand is all about Indian as well as westernwear. What appeals to you more?
Being a woman and a designer, I feel a sari is the most beautiful outfit that an Indian or any women can wear. A person's personality and the way a person carries it is so royal. Today's generation, however, is more comfortable in wearing western clothes where they can just slip into their pyjamas. Talking about my brand, I want it to be both western as well as Indianwear, having that Indian textile touch to both.
You have named your collection Noori. What is the story behind it?
Today, there are too many stereotypes in society, varying from complexion, body, homosexuality, religion. When I started my collection, I always wanted to do something which gave out a social message and spoke about the garment. Noori is an Urdu word that means beauty. You know, how in our society a fair girl is preferred and a dark girl is looked down upon. Through my story, I want to show a change that no matter how you look it doesn't give anyone the freedom to judge you. Everyone has the freedom to go out and feel beautiful. That's what Noori is all about, having beauty.
Who is your favourite designer?
I feel every designer has a backstory. For me, I always try to pick out some of their backstories and get inspired by them. Various designers have appealed to me. Designers like Rahul Mishra, Sabyasachi, everyone has their story, if we hear their interviews and podcasts. It will be unfair on my part to name just one.
Which personalities you would love to dress?
I would love to dress Deepika Padukone. She is beauty personified. I would love to dress Anushka Sharma if it is Indianwear. I also admire Michelle Obama. I would love to dress all women with strong personality.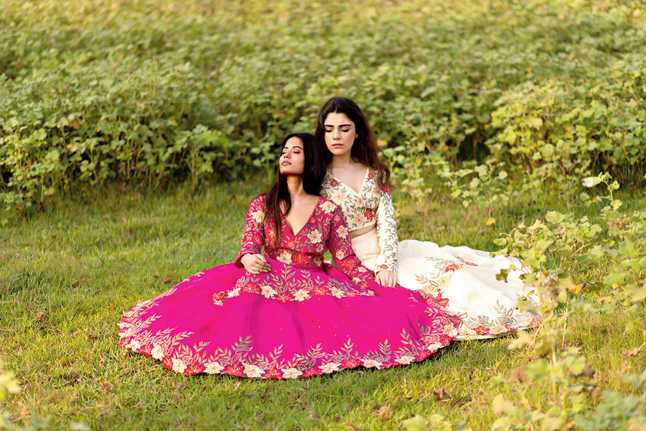 "Pure organza and crepe outfits, perfect for a Mehndi or Sangeet function. One can also rock a bridesmaid look with these pieces on the D-Day," says Midushi.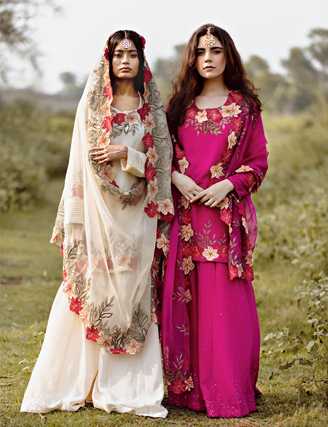 "These outfits in jacquard fabric can not only be worn to a cocktail or brunch but also a fun business meeting! All you have to do is wear it with confidence," says Midushi.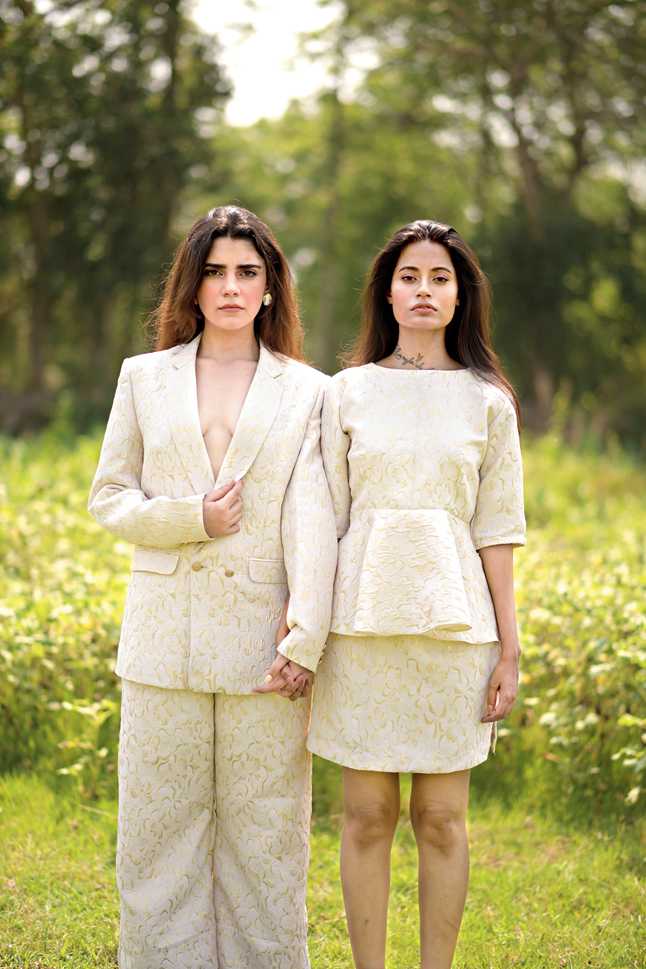 "These gorgeous outfits in organza and crepe are easy to wear to any Indian function. Be it a Mehndi function or Anand Karaj (Sikh marriage ceremony), an ethnicwear this beautiful will make you fall in love with it," says Midushi.
More about the designer
What: Midushi Bajoria
Where: 1, Ballygunge Place
Timings: 11am-7pm
Find her on Instagram @midushibajorialabel