Changing definitions of fashion
In conversation with designer Rajesh Pratap Singh on becoming the creative director of Satya Paul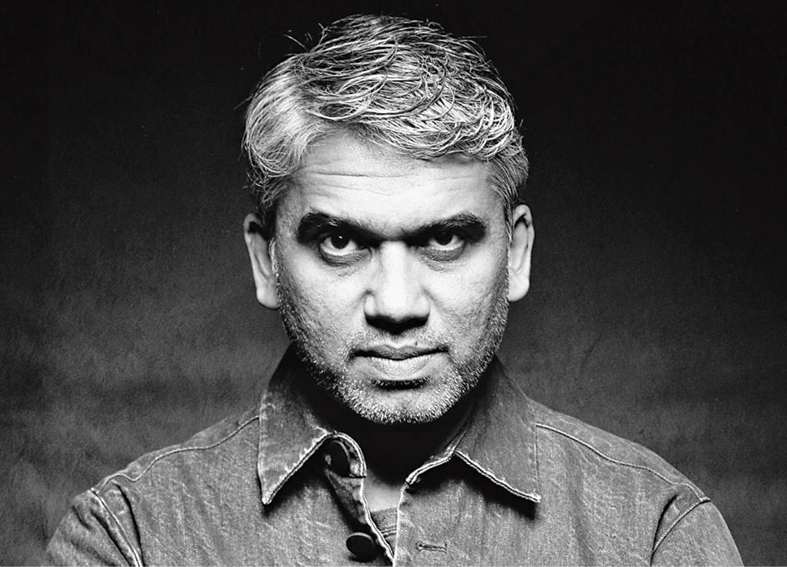 ---
---
When we dialled Rajesh Pratap Singh on Tuesday morning, the fashion designer known for his minimal charm, said the offer to become the creative director of Satya Paul came as a "pleasant surprise". And if the mint-fresh men's line is anything to go by, fashion lovers are in for an eclectic romance of the bold and the beautiful.

Many congratulations!
Thank you! You can't just be an ostrich. Life has to go on and we need to carry on with what we are doing.
You have shared your memories of the brand Satya Paul on your Instagram. What does it mean for you to be the creative director of the brand?
I am really happy and proud that I have been asked to do this. I have had a connect with Satya Paul in the past as a student and also over the years, Puneet (Nanda), Mr Paul's son, has been in touch.... Now both of them live in an ashram in Coimbatore. Darshan Mehta who heads Reliance Brands and somebody who I have a lot of respect for... he asked me if I would do it and I was only too happy to accept it.
What do you remember of the brand from the first time you saw it?
I remember there was something called the Paul Salon in South Extension in Delhi. People did know of Mr Satya Paul... he was a gentleman who was always impeccably dressed. He was someone who did a lot of things for retail, not just design and textile, but also retail for the country. The first time I met him was when I doing my final submission at NIFT, which meant a great deal in those days... there was only one NIFT... and these were expensive assignments. I was doing costumes for this opera... Don Giovanni... he was my sponsor... he sponsored all the textiles. I have a lot of respect for the man.
Your design sensibilities are very different. What do you think is the design DNA of Satya Paul?
Satya Paul is essentially about breaking rules. When I spoke to Puneet at length about the DNA.... People now know the brand for printed saris and excellent ties, but a huge amount of experimentation was done by Mr Paul. And, that's a similarity we have... the textile and design innovation, the print.... It is that part of Satya Paul, still keeping the print and the sari as the core, but we would expand into different areas. We have just started a line of men's clothing... a small capsule of men's shirts. We would keep the core of the bold and the unexpected intact.
So, it is fun experimenting with other things at this juncture...
Well, it will be incorrect to say that I haven't done this. I have done a lot of things that I haven't spoken about... not everything I do, people know (laughs). We have been weaving saris for a very long time. It's only when I accepted this assignment, I decided that we won't be doing saris in our main line.
Any iconic designs that come to mind when we say Satya Paul...
There were these beautiful black-white-red saris... the Bindu saris, the Akshara saris... these really trendsetting prints. Also how they were communicated and marketed... late '80s and early '90s... he was so way ahead of the industry... the kind of printing techniques he was using. He also used technology in a beautiful way. At the same time, he was working with weavers all over the country. For those times, the way he designed his showrooms... the way he thought what a design studio should look like, was way ahead of its times. He played the game on front foot always.
How have you coped with these unprecedented times? What are your present thoughts?
First of all, as they say, this too shall pass. We have to be very positive and learn our lessons. We have to be cognisant of what we have done to the industry... do we really need the speed... there are a few changes that we should make and we have to make. For example, do we need so many seasons? Does this whole calendar that we have adopted from the West, does it have any consequence to us, which I frankly think, we don't. What was the real cost? The human cost? The ecological cost.... I don't envision a radical change, but it is something we should do right away.... At the same time we need to start working and contributing. There are people dependent on us.
How do you think the consumption of fashion will change?
The definition of fashion will change, but as long as civilised society is there, fashion will never become irrelevant. The systems of fashion will change. How we consume may change. It also depends on how long and painful the pandemic is. That would change how we consume, educate and produce fashion. It has already made people sit back and think much more. This was coming. Fashion needed a change... we've all had a crash course in that education in the last two months.... There has to be practical solutions.