'I feel like my thought process is very much like a Picasso'
Payal Singhal on arriving and evolving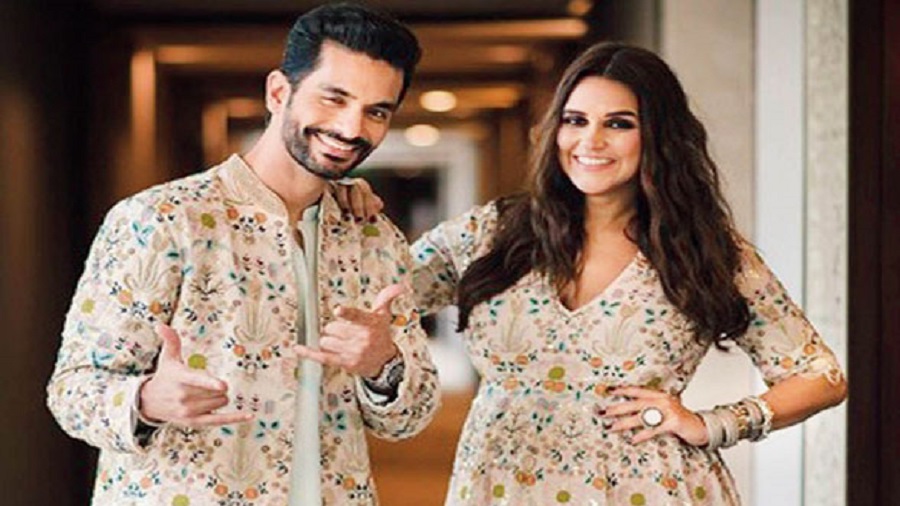 ---
---
Though she doesn't take herself seriously, fashion designer Payal Singhal takes her brand "very seriously". Her two-decade journey is a testament to that. As the Mumbai-based designer launched her flagship store in the 'maximum city' in Khar, her second one in Mumbai after her first store at Altamount Road and her biggest, the "hands-on" designer who started with Indo-fusion clothing, chatted with The Telegraph on arriving and evolving.

Congratulations on your flagship store…
Thank you so much. The store was ready in March and we had planned the opening date to be between March 25 and 28. Then the lockdown went on indefinitely. We took our time to think about it but eventually decided that we are not going to get beaten by this. We have to move forward and are optimistic. Everyone was supportive. The store is totally in sync with the new world. I feel the shopping experience today has to make you feel safe. Right now we are at 50 per cent walk-in and 50 per cent on phone. It's picking up. People have waited for five-six months to plan their big wedding and now they have realised that the big wedding is not happening, so 20-25 people local wedding or 50 people destination wedding is happening. I see bridal lehngas being looked at and ordered.

Where have the 21 years flown by?
In the grey hair I think (laughs). I have not even realised it. Of course there are challenges, but that's part of any career. I have grown up doing this and this is what I always wanted to do. I don't see myself slowing down, stopping and I am ready to go for the next 20.

The brand has expanded so much... what was your vision when you started?
The DNA of the brand has remained intact, which was to make contemporary products with Indian art and craft for a Western-influenced audience. I started the brand for girls my age who wanted to wear Indian clothes. Big designers like Ritu Kumar were making stunning embroidered Indianwear and there was nothing for girls like me who were wearing shorts, T-shirts and jeans.
The only thing that has changed is the amount of products we do. We started with a fusionwear line for occasionwear. We have gone on to obviously bridals, pret, kidswear, menswear, gifting accessories and over seven-eight collaborations and many more launching this year.
We created a customer. There were so many times that buyers, business partners and fashion industry people would tell me that: 'This does well' and I would tell them that it was not my brand. We take zardozi and do it in wool and leather.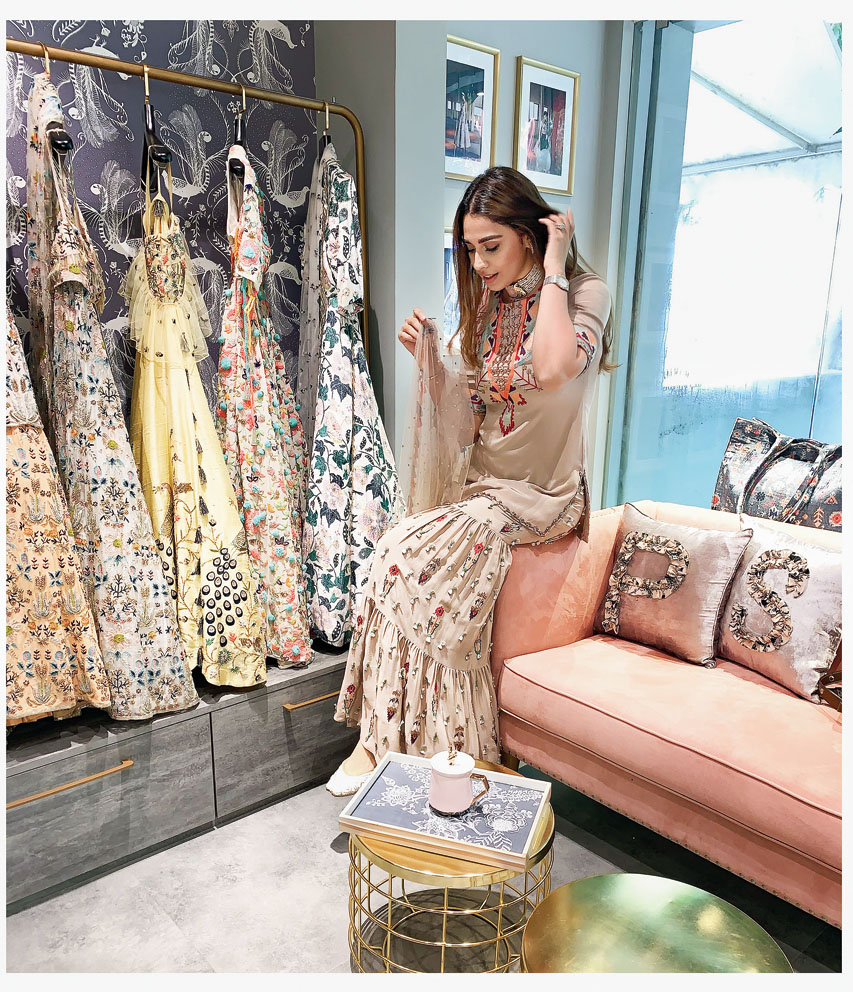 You were designing for millennials way before the term was coined. When do you think the brand arrived?
I had a great response in the metro of Bombay, but that was more with my contemporaries and clients. I realised there was an audience.
Then I moved to New York and started to show the product line to South Asians living in America or London or Canada. I started to find pockets of girls who could resonate with the brand. Then so many designers got into fusionwear.
I don't still feel that I have arrived but I think the brand started to arrive four-five years back. Now my client profile is so diverse. The USP of the brand in the first 10 years were our contemporary fusion silhouettes and delicate embroidery.

When did you fall in love with prints?
My love affair started a bit later than I had thought it would because I was an embroidery person. No ordinary pattern or colour combination is enough for me. We work hard on making sure that the design is beautiful. Prints became an easier and faster way to communicate the same love for pattern. It's been 10 years since we have been doing prints.
We have collaborated with lots of graphic designers and artists to create prints. We want timeless prints and don't want kitsch. Chintz prints have been in fashion several hundred years later.
I actually work harder on embroidery. Prints come far easily because the pattern play is not 3D and you don't have to play much with texture. In embroidery, you are playing with pattern, colour and texture. Prints and embroidery are 50-50.
In my personal life, I am a big fan of prints. My house has a lot of subtle, pretty, English-Indian-inspired ones. It has to evoke an emotion. When you see an ikat print, you feel Mexico, Tulum, Ibiza…. We are working on a resort print which has this desert vibe… cactus and cane furniture.

The peacock motif is your favourite…
It has come in a lot of my work. There is something about the patterns on the peacock feather to the colours. It is so India and a peacock is a modern bird. It falls in sync with the PS brand.

Your brand has no pretension…
It is intentional and I am touched you noticed that. My father was from the garment business and he told me that fashion is wearable art. My grandfather (J.P. Singhal) was a famous painter. The thing should be beautiful because that's art, it should be wearable because that's commerce and it should be comfortable because you need to feel good about yourself in it. I remembered that.
I don't believe you have to kill yourself for fashion. The pieces are not low on the style quotient. An elasticated dhoti with an attached dupatta and crop top. It is like wearing T-shirt and jeans. We make fabrics which are crush-free. I want to wear it in the morning and still look presentable at night. And, I am very comfortable in my own skin in all sizes… from two to now 15-16…. I enjoy my life.