Sense your fashion
It may sound odd, and absurdly basic, but our five senses may be used to check out our fashion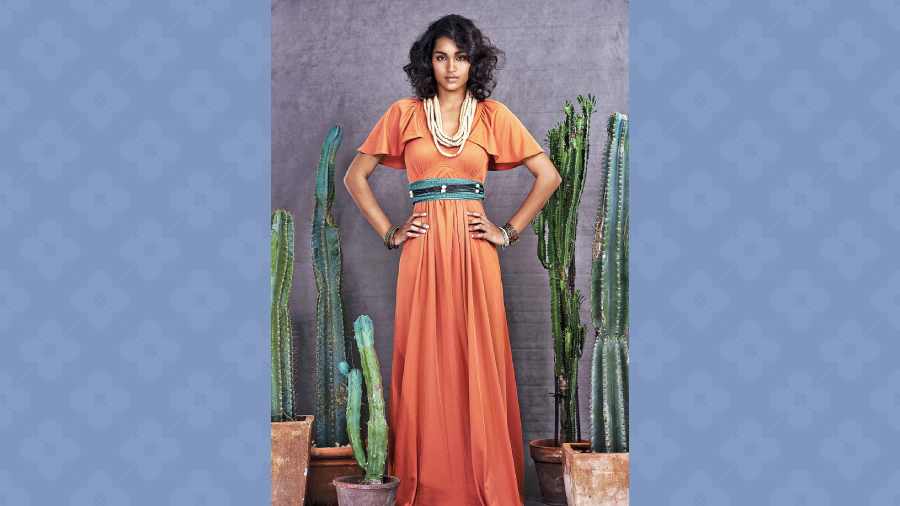 ---
Published 06.01.22, 12:41 AM
|
---
Sight
One doesn't need to talk about the importance of visual appeal. That is *** fashion. It lights up certain parts of the brain when done right. Notice how you react to what you see in a store or online. When you like something you see, try it on. Make it yours only when it looks good on you. In case of an online purchase, sometimes what we see is what we may not get. When this happens, prepare for exchange/return. Colours play a very major role as well. Imagine seeing a bright colour, it makes one joyful. Similarly, a pastel shade soothes. Pehle darshandhari. *** You will first be seen! So step outside you and take a good look at yourself.
Sound
How does one use sound for a style choice?
Make mental notes of people complimenting you and what you were wearing in those situations. Recording compliments in your mind is a good way to predict what makes you more attractive in other people's eyes. Listen to our inner voice as well. It is an integral tool. When we learn to listen better, choices that are good for us become second nature. 
Touch
Homework for all of you. Get to know 10 different fabrics by the way they feel. Learn names, learn textures. It will give you an edge. Every time you touch a fabric, you will feel something, go with what feels good to you. It is a very sensual experience to have a garment on your body, one that you love for the way it feels on you. For buttons or zips, touch them to check how they feel. We tend to underestimate these things, but honestly, every detail counts on a garment.
Smell
Fragrance and freshness. These two make style. Freshness means the cleanliness of the garment and your own grooming regimen. If you are not groomed, every adornment is pure waste. Coming to fragrances, one could go for natural oils or perfumes. Point to note: less is more. Plus, a perfume is a great way to introduce yourself.
Taste
All the lip products fall in this category. Take your pick from the products you like. Some fruity ones are very exciting indeed. Then there are some with essential oils which are also great.
If you go by your senses, you also learn so much more about yourself!
Stay curious, stay stylish!
The columnist, a personal stylist, speaks her mind on everything about fashion. Contact: @sanikakakirde