Elahe is all set to beat the heat
Getting you a glimpse of Hello Spring - their spring-summer showcase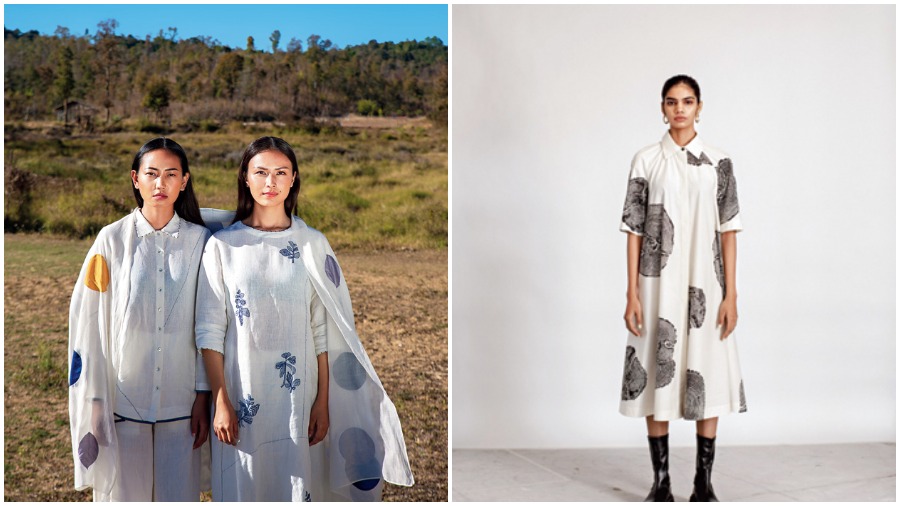 ---
---
Investment pieces" from Nachiket Barve, a "go- with- the-flow" collection from Divyam Mehta, a tribute to Chandigarh from Lovebirds. They make up Elahe's spring-summer edit, Hello Spring. A sneak peek.
Nachiket Barve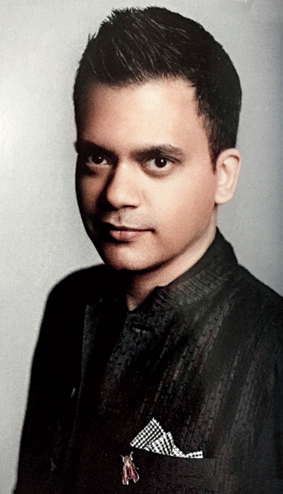 What are you getting to Elahe this spring summer?
This spring summer is unlike any other season; it symbolises new hope, freshness and optimism after a year that has been trying... to say the least. I am getting a collection of timeless and beautifully crafted clothes that are investment pieces for a woman's wardrobe. Whether for an intimate celebration or just to cheer yourself up, this collection has a series of stylish shapes that suit a spectrum of body types. Delicate floral and geometric embroideries and intricate resham and beadwork are paired with my signature felt applique and mirror-work. There is a lot of emphasis on high quality and comfortable natural textiles and an accessible price point to make this a customer-friendly collection. There's something for everyone to indulge in; to dream again and feel the joy that comes from wearing something special.
When you think of spring-summer, what comes to mind?
Spring-summer evokes visuals of balmy afternoons, of sorbet colours and diaphanous curtains as we spend time with family or relax for an afternoon siesta. New hope and fresh new starts are seen all over nature; whether trees bursting into blossoms or a million butterflies fluttering in gardens. The season means a relaxed and laid-back time to gather with friends under a canopy of stars to sip cocktails and create memories.
What are your summer favourites?
My summer favourites are open-toed sandals; crushed linen curtains, aam panna with kesar, old dog-eared books to read on Sunday afternoons, and all shades of bright and beautiful flowers to decorate the home with... to adorn clothes with! From the collection, the intricate beaded and embroidered pieces that are featherweight are my favourite; they blend style with comfort, the cerebral with the sensory!
You are working on Adipurush. What can you tell us about it?
It's a mammoth project in terms of scale and research needed. A very ambitiously mounted film... I am excited to collaborate with such a talented team to bring this vision to life, after Tanhaji: The Unsung Warrior.
Given the pandemic, there is a dialogue about seasonless fashion. What's your take on it?
'Timely yet timeless luxury' has been the hallmark of my label from its inception. I have been raised with old world middle-class values; I believe in buying quality things that don't go out of style and serve me well over the years. I have always applied the same philosophy to my clothes. This conversation and mindset was long overdue in the fashion industry and maybe this is a good thing to emerge from this pandemic; shunning of senseless fashion and assessing value of clothes. It may seem ironic for a fashion designer to say this, but we don't need so many mindless purchases to make us happy. Fewer, well curated and much loved possessions are enough!
Divyam Mehta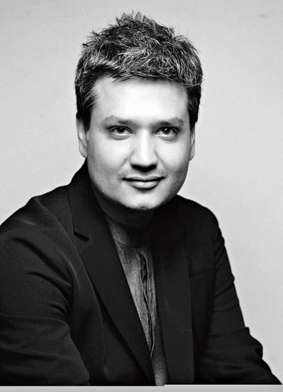 'Rivering' sounds intriguing. Tell us about the name...
Rivering literally means to row, sail on a river... but this simple act teaches us to adapt, accept and simply go with the flow and I feel this is exactly what we need to do in these challenging times.
Is this your take on seasonless fashion?
I have always believed in quality clothing, timeless styles which one can wear over the years. Sometimes our clients come back wearing our five-six-year- old style. It's really exciting to see that our designs are still relevant.
The kantha looks very different. Tell us about the motifs....
Over the lockdown I collected a lot of dry flowers and leaves. We then explored and articulated them into kantha motifs .
Kantha is intrinsic to Bengal. What are your other Bengal faves?
I love cotton jamdanis from Bengal, one of the finest cotton ever woven, perfect for Indian summers. Wait for the second edit of our collection.
Like you say in your Instagram feed, you paused and thought during the pandemic. What role can fashion play going forward?
I think the pandemic was able to put light on the importance of slow fashion, conscious consumption and the fact that our resources are limited. I hope we are able to take this learning forward and create a sustainable ecosystem.
Amrita Khanna and Gursy Singh of Loverbirds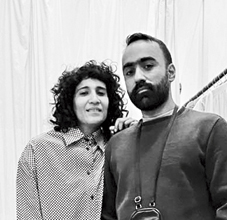 It is a homage to Chandigarh since we traced creative director Gursy Singh's roots in the city and its artistic heritage.
How nostalgic was it to put it together?
It was extremely nostalgic but also fulfilling to walk down the memory lane. We picked up natural elements around us and recaptured the essence of a life we previously lived and cherished. It was very rewarding!
How much of the old Chandigarh could you capture? And, what did the the new Chandigarh leave you feeling?
The idea was to translate Chandigarh's dynamic architecture, natural landscapes, and heritage to new ideas at our studio. The collection was a tribute to the city but we sought inspiration from so many different elements, both natural and visceral, that it didn't really matter if we could capture the old Chandigarh in its entirety. We wanted to convey it in an abstract language and we did.
The pandemic has taken a lot of us back to the roots. Was this too born out of that longing?
In these uncertain and tumultuous times, it's the sense of belonging that kept a lot of us afloat. We can't say that it was born out of that longing alone since the research and design process for the collection started months ago but reminiscing and evaluating old times did bring in a fresh perspective, both personally and professionally.
We love the stripe story. What do you love about stripes?
We're so glad you do! Shapes, structures, clean lines, and forms have been an intrinsic part of Lovebird's aesthetic and design process. Staying true to our ethos, we embarked on a creative journey where a dissected bark of a tree was transformed into a print, landscapes were given a geometric twist, and of course, our signature stripes had to be reimagined for the brand new year!
What are your other favourites from the collection?
When you've worked so hard to build a collection from scratch, every piece holds sentimental value (especially if it's this nostalgic) so we certainly can't pick favourites, but, we do think that the wood-bark print is pivotal to the SS'21 collection. We love the never-before-seen hand-block print on an array of natural, handwoven fabrics.
More about the collection
What: Hello Spring
Where: Elahe, 23 Ritchie Road
When: March 2-5, 11am-8pm