Has 'Pop It!' Invaded your home, life and mind?
Coming in small sheets of soft rainbow-coloured plastic, they cost a few hundred bucks but the impact it can have on one's schedule is as bad as watching Instagram Reels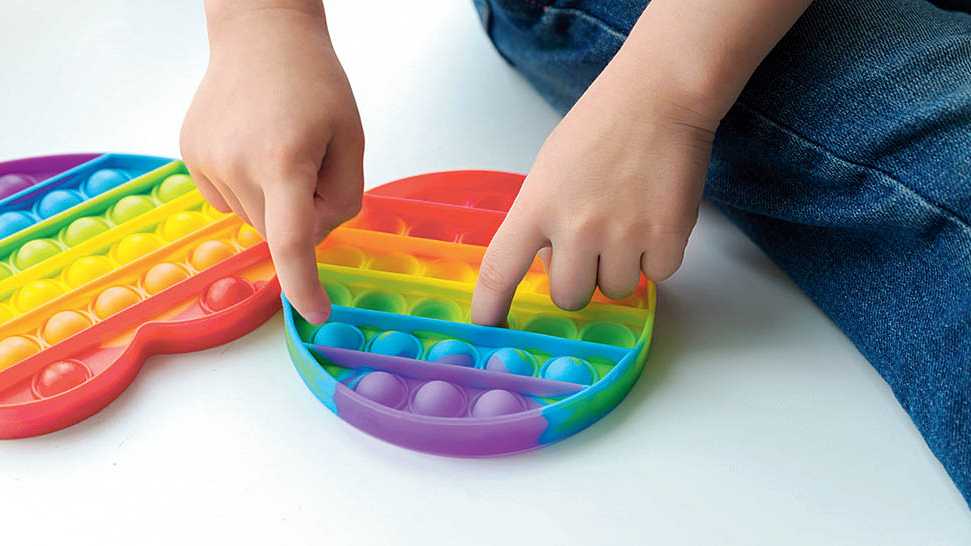 ---
Published 28.09.21, 05:21 AM
|
---
One more Pop It! and the brain may explode. Every few years, there comes a toy that makes parents go oh-no but that's exactly what is happening with Pop It!, a flexible silicone toy which is like the bubble wrap, coming with blisters you can pop in and out.
Coming in small sheets of soft rainbow-coloured plastic, they cost a few hundred bucks but the impact it can have on one's schedule is as bad as watching Instagram Reels or listening to Let It Go the ten-thousandth time. There are two sides to this flexible toy that come packed with bumps. Pressing each bump produces a satisfying "pop" and once all the bubbles have been taken care of on one side, you flip over to start again, thereby entering Groundhog Day territory.
It can be far worse than bubble wrap sheets because you know that the number of pops is limited. Here, just flip and restart. Yet, it highlights how a bland-looking slab of plastic can make you while away hours in a world where social media rules. The intention is to reduce anxiety and stress but what it doesn't say on the box is that it's addictive. Marketed as aids for ADHD, OCD and autism but if that's kept aside for a while, one wonders to what extent is the Pop It! biodegradable. What may start as buying a small-size Pop It! may soon mushroom in various shapes, sizes and branding, like Marvel Pop It! and Star Wars Pop It!, besides several others.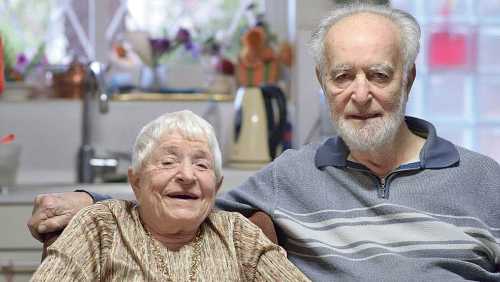 Meant to be used by children as a fidget toy to keep their fingers occupied during class, the successor to the fidget spinner craze has much to thank an Israeli outfit called Theora Design, which was founded by the married couple Theo and Ora Coster. According to reports, Theo emigrated from the Netherlands to Israel after World War II and married Ora, an art teacher who would become the creative mind behind their company, which released games like Guess Who? and Elsie Sticks.
Helping the toy gain momentum is more than a nudge via YouTube, unboxing videos and an eight-year-old capuchin monkey named Gaitlyn Rae, who has 7.8 million followers on TikTok (continues to remain banned in India). Forgive me the next few words that flow from an addled mind working way past midnight: Monkey see, monkey do/ Look ma, what we have come to.
The fidget toy boom speaks about the shift in attitudes, with many of them being sold as a form of treatment for stress and anxiety. But these toys also speak a lot about the world we live in, a world of full of screens and anxiety. But the toy is a bright spot at a time when during the run-up to the festive season has seen coronavirus-related production delays. Shelves — online and offline — are getting packed with this toy that comes at a reasonable price.
Also, these are the days when most are glued to smartphones that are unlike feature phones that came in different shapes and sizes, complete with buttons. Children now are using their fingers more to swipe. Imperial College London professor Roger Kneebone said in 2018 that many medical students could not cut or sew because they used their hands so little. Things haven't changed. Earlier this month, China imposed a new legislation to limit children's gaming to three hours a week, which may appear authoritarian but it also highlights the severity of screen addiction.
For the time being, I will remain grateful if a Pop It! doesn't make it to the breakfast table. Usually it takes around nine months before a new toy craze begins to go out of fashion. That's bad news for someone who doesn't like Pop It! I would rather shift my thoughts to something worthwhile, like imagining Bruce Willis using a Pop It! instead of going yippee-ki-yay.