Split ends kill shine
It's important to regularly trim one's hair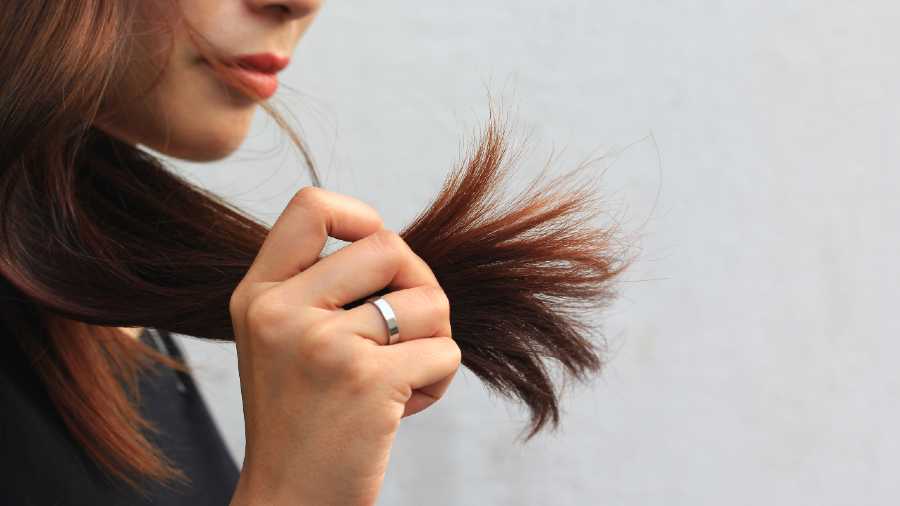 ---
Published 05.08.21, 02:59 AM
|
---
Why it is important to cut our split ends on a regular basis: 
1. If you don't cut them they just keep on growing. So never ignore them, as they spoil the beauty of your hair.
2. In particular, they reduce the shine of the hair, which looks dull and lifeless even if you use good moisturising shampoo and conditioner or mask.
3. Split ends give the appearance of discoloration of hair. If you look closely you will see they are different in colour from our normal hair.
SPLIT END FACTS
1. No hair care treatment or spa, or oiling, can repair split ends. The only solution is trimming.
2. Trimming split ends doesn't make your hair grow faster. Trimming can only help in improving the health of the hair.
 WAYS TO PREVENT SPLIT ENDS
1. Make sure to moisturise hair properly.
2. Apply olive oil or coconut oil to prevent dryness of hair.
3. Go for regular spas. Ask for hydrating or deep moisturising ones. They help to seal the moisture in the hair.
4. Stop tying your hair into buns.
5. Styling always looks good but too much of blow drying, ironing or brushing of wet hair is not right. They lead to split ends.
The columnist creates a range of hairstyles at Ishrat's Hair & Skin Studio, Lord Sinha Road, Calcutta. Contact @ishratansar