Fizzy Goblet: A footwear brand that is all about contemporary India
Roots in India but with a universal appeal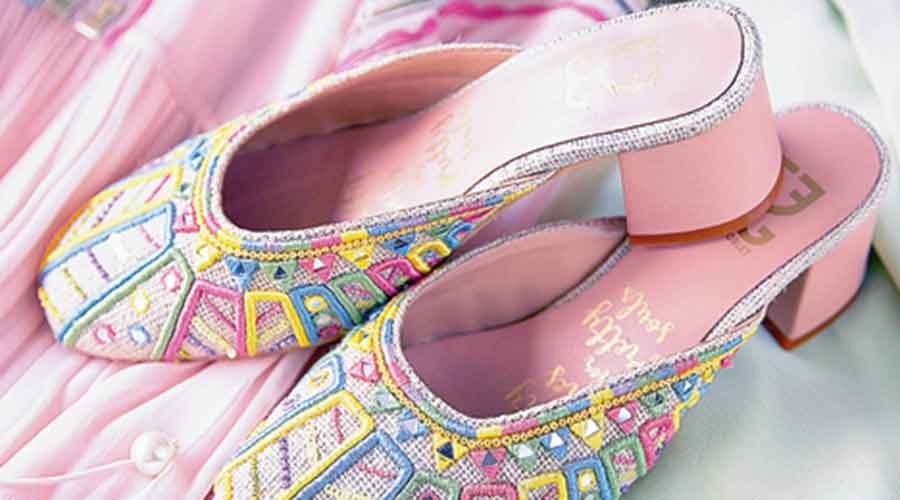 ---
|
Calcutta
|
Published 07.09.20, 05:49 AM
---
The name 'Fizzy Goblet' has an element of magic. And, it is no wonder that the founder of the footwear label, Laksheeta Govil, connects an iconic shoe to The Wizard of Oz. The brand has craft at its core. "I think there are different versions of you every day. Play with footwear according to your mood," says Laksheeta who shuttles between Delhi and Bombay. The first store was in Bombay followed by Delhi. Their Instagram page @fizzygoblet is an instant cheer-me-up. A t2 chat with Laksheeta on footwear fun.

The name is so cute! What is the inspiration?
If you can guess, it is a combination of love for Harry Potter and red wine. But at the end of the day it is something which is joyful, like a goblet of different ideas. We want our shoes to give you a lot of joy and that's where the fizz comes from.

How old is the brand?
We started it around 2014.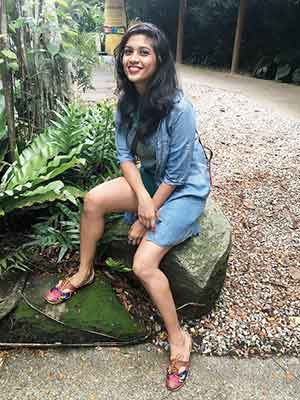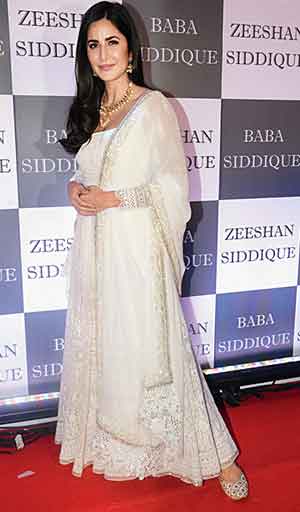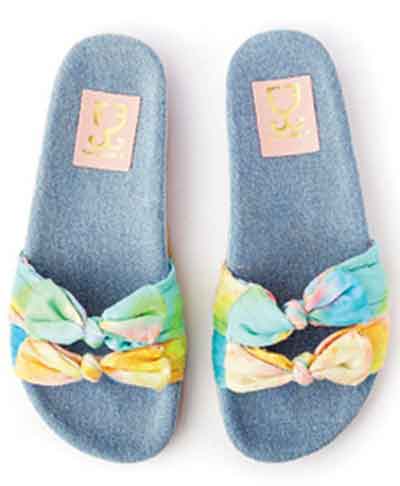 Did you study footwear?
I actually studied fashion designing from Pearl Academy in Delhi. How this began was, I was shopping for some fun statement shoes and I came across something I thought was around Rs 2,000. I was in college then. When I went to the billing counter, I realised it was actually for Rs 20,000! I went and bought a pair of white shoes and I just painted them and wore them to college the next day. That got a great response and I got orders from students and teachers.
There was always an element of the hand-painted and handcrafted involved in the shoes but that wasn't as scalable and we felt that the Indian jooti was a beautiful silhouette. So how do you take that and make it more contemporary and accessible to people.
Around six years back, jootis used to be super uncomfortable for people to wear. You used to wear them with only traditional outfits. I used to not wear jootis before I started making them, but I felt there is so much potential in that... how do we make it more relevant to today's generation?
We started doing a lot of prints and embroidery and explored the combination of brogues and jootis. We came up with sneakers and jootis and we even added a rubber sole to the jootis, which has the same traditional make, the same artisans are creating it, but it's something which has been modified to have a rubber sole and it is water resistant, so you can wear it even during monsoon.
That's been an important part of our ethos. Taking roots from India and making something that is universally appealing.
Do you think footwear has got its due in India?
I feel a lot of people are passionate about footwear and accessories because it can complete an outfit. Right now the trend is much towards comfortable footwear and that's where our brand plays a really important role. We recently launched Fizzy Heels. You do need them sometimes but at the same time you don't really look forward to it because they are uncomfortable. But that's what people have come to expect from us that if you are ordering a Fizzy Goblet, it will be comfortable.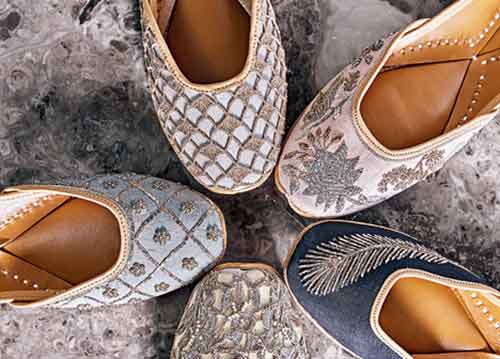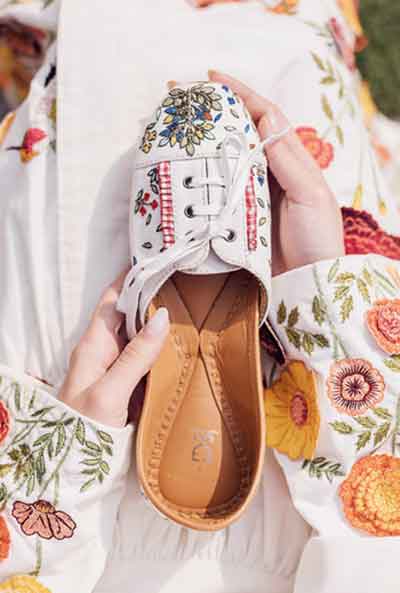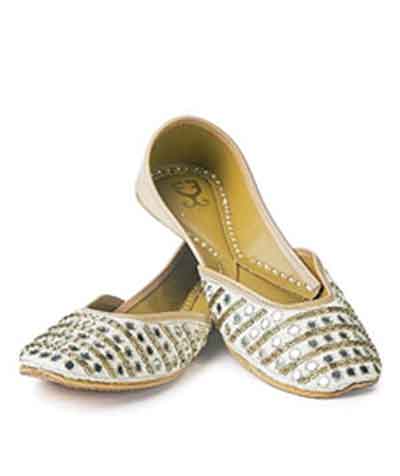 What should one keep in mind before buying footwear?
I think first and foremost, comfort. You want something that you can wear for long durations. A jooti doesn't have a left or a right. It takes the shape of your foot. So, it's one of the few footwears which will get more comfortable the more you wear it.
You can go bold with your footwear. We see our colourful designs are also super popular along with our neutrals. Footwear will not change with your dress size. It will remain constant.

What else do you want to explore?
We have done a lot of explorations over the last year and they have been well received. We did Kolhas, which are our take on Kolhapuri-style flats. They are super-padded and comfortable. We have done sliders, which are selling like hot cakes right now with the whole work-from-home situation and monsoons. We have also done a new range.

The ethnic touch will always be there?
That's the thing we enjoy most. Every shoe will have an element of the handcrafted and each shoe takes more than 60 hours to make. The process is elaborate and requires skill.

How many pairs do you have?
I am a size 40, which is a pretty big size and I make sure that we make a sample in size 40 so that I can check it out (laughs).

What are your other shoe faves?
I like to wear our block heels and our open-back sneakers as well, which has an elastic at the back, a combination of jootis and sneakers, but they have prints.
We have done great collaborations, like the one with Payal Singhal, the print queen, and a recent one with couture maestro Rahul Mishra. We also did one with Tribe by Amrapali where we did jewellery for the feet. There were charms which you could customise and change.
How was the response to the Nanhi Kali initiative?
Nanhi Kali is an NGO I have personally been a big fan of and a big contributor to since a few years. They educate girl children. They are doing such a great job that we wanted to further amplify it on our own platform. We came up with gift boxes, the proceeds of which contributed to a Nanhi Kali's education. We received a fabulous response. We have extended this now and it's still on our website. With each gift bag, you get a tote bag, a pair of shoes, a mask that you can gift yourself or another girl. The campaign is #Girlssupportgirls.

Among the Hindi film actresses you have dressed up, who has a particular love for shoes
We are fortunate that so many of the tastemakers have worn us. It was fun to do the Aisha jooti for Sonam Kapoor's Mehndi that she gifted to all her guests... a white-and-gold embroidered pair which was the theme for the Mehndi. We did for Priyanka Chopra and Nick Jonas's wedding as well. Anushka Sharma also wears us very often.

An iconic shoe for you would be...
Dorothy's footwear from The Wizard of Oz. You click it thrice and it takes you to a different place. I really love how it shows that that's the power of shoes (laughs).