Federica Imperiali on diamond buying trends during the current times
This was the first time the Forevermark Forum went virtual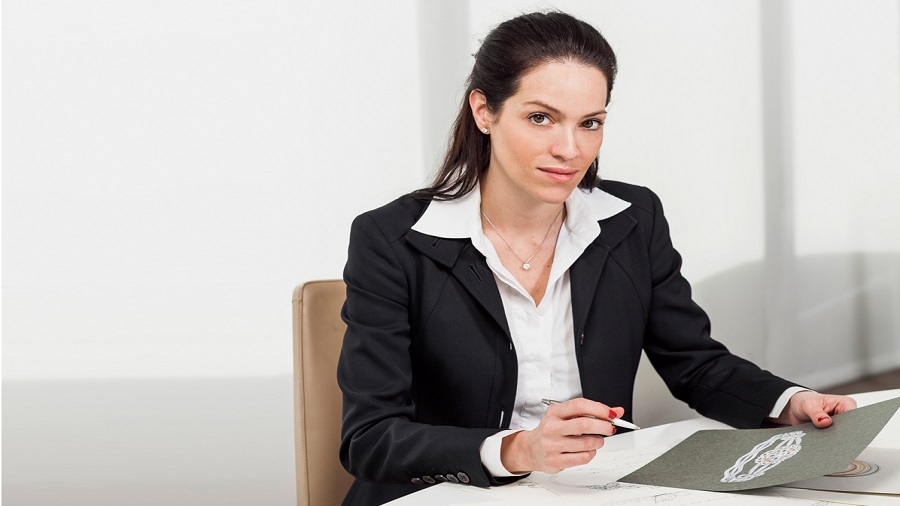 ---
---
Federica Imperiali speaks with clarity, conviction and empathy. We caught up with the global head of new product development, Forevermark, on her pandemic takeaways, the future of diamond buying and how women are buying jewellery on the sidelines of the Forevermark Forum 2020 (August 18-20). This was the first time the forum went virtual and the stunning Federica joined The Telegraph over a WhatsApp call from Tuscany.

How is this pandemic been treating you?
There was a big change of course. I am heading the design team. We work very much as a team in group. The fact that we were not able to sit together in one place made everything more difficult. But having said that there was no pause. Work has even increased I have to say. We work for all the markets where Forevermark is present, also for India. As a brand we have decided to keep the thing on and invest a lot in connecting with our consumers. So, we have created a lot of activities and communication to keep everything on.
The pandemic has of course affected everyone in the way that we used to interact. Now the digital platform is the main one. I also think that it has taught us a lot. We are more aware of how we can impact the environment. Till now we were saying that if we stop doing these, the environment will get okay and we will improve. But now we are all aware that even as a small gesture, if we do that together at the same time then it will have a visible impact. We are much more respectful of each other and focused on what really matters in life and what is important. There is a new order of value that has been re-established.

How are women purchasing their diamonds now and how has it impacted the design of jewellery?
I am happy you asked that question (laughs). Well, very much. It's not just in India, but everywhere around the world, women have changed and they are much more confident of themselves. They are free to express their thoughts and they don't need the permission to buy something. Indian women are showing the same, especially I would say Indian women. A new collection is dedicated to women with a strong design that is really able to reinforce the consideration we have of women.
We are launching the Tribute collection soon. It is a collection dedicated to women being aware that you cannot describe them as just a worker or a friend. They can be many things together. I can be a mother or a friend, but I am always very close to my belief and personality. So, this is a tribute to each part of a woman's personality.

How do you see the pandemic affecting jewellery purchase?
The diamond jewellery is in the luxury category and the pandemic has affected the vision of the consumer on luxury. There are fewer, bigger, better pieces that are being able to justify the investment. So, when I say investment, I am not any more just looking for the pure economic investment. That for sure is important when it gets to luxury and at Forevermark we really invest a lot in that to bring to you one of the best diamonds in the world. When you buy a product, you are not just buying a product, but you are entering the universe of the company. So it is much more important that we show as a company that we are aware of what is really important for our climate, environment and community and we strongly invest in that to show that we are all part of the same family and share the same value. This is also something that will impact the purchase.

What is your casket like?
I like and wear diamonds but I also wear other pieces. I love working with all the different markets and I get inspired by each market. Right now I am wearing a kind of mangalsutra.
We are experimenting with the transformable style of mangalsutra that can become a bracelet... keep the tradition on because tradition is very important, but we also need to be aware that times are changing... so to be able to allow the younger consumer to wear something which is a symbol but perhaps not fitting into the style they want to have.