Strap-tease
The columnist offers some trendy solutions to fashion woes...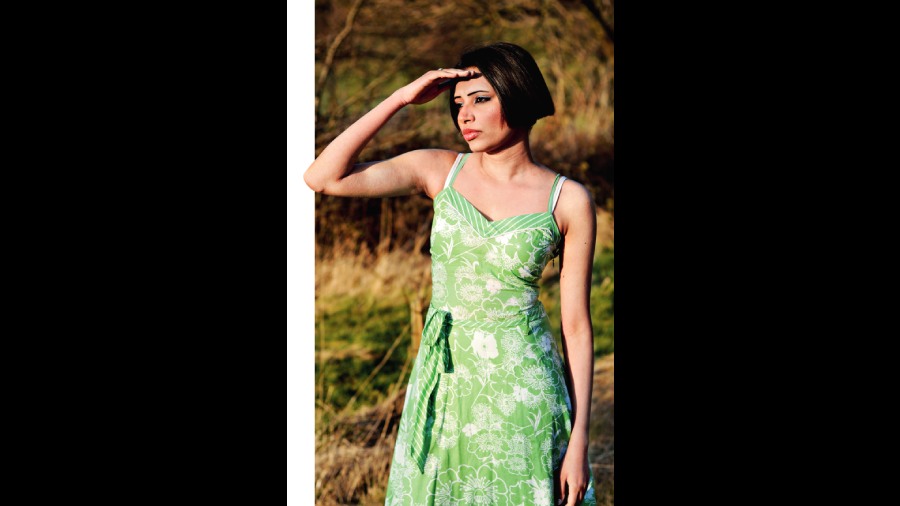 ---
Published 31.03.22, 06:46 AM
|
---
I am a 14-year-old girl. Recently I bought a sundress. Unfortunately, its straps, instead of being firm and upright, kept rotating at the buttons in front and slipping off my shoulders, revealing my bra straps. They were non-stretchy to boot. What should I do? I need to trust my straps!
Do not despair. You can do such a lot with failed straps. Change the straps? Change the bra straps? Remove the buttons and stitch the straps to the dress? Remove the straps and make the dress off-shoulder?
Or wear pulley earrings with strings hanging on both sides. The strings should end in beads or stones. Attach the outer string to the strap of your dress. As soon as the front button rotates and strap falls, the other string will rise up and pinch your ear. Sustained pinching, or even trying to figure the above suggestion out, will make you check out the efficiency of straps before you fall for a sundress next time. All that glitters is not gold. All that flutters is not a summer dress.
Hello! I am a 65-year-old woman. With age, I feel cold all the time. During winter it is much worse and I have to wear clothes in layers all the time. This makes me look like a big Teddy Bear, which may be cute, but I don't want cute. I want attractive. Is there a way to layer clothes in such a way that doesn't make me look so large?
Which is your preferred animal look? Feline? Leoline? Leopardy-jeopardy? Or snake? The Devil wore Prada, and animal print. Anne Bancroft, too, in The Graduate. Next winter, try ultra-light warm jackets that aren't puffy, woollen scarves and socks and fleece-lined tights or leggings, with animal stripes. My problem is, if I let my eyebrows grow for long, they turn thick. If I try to shape them myself, which I started to do during lockdown, they look like thin lines drawn with a narrow tip sketch pen, radical opposed to each other. What do I do?
Buy sketch pens with broader tips , or highlighters, or eyebrow pencils, and fill in your eyebrows. In the meantime, keep applying castor oil and wait for your brows to turn thick, bushy and yours. Before you pluck them next, find a YouTube tutorial. One needs to train hard.