A fashion enthusiast recreates iconic Met Gala looks and gets appreciated by the stars
While we lament not being able to see the stars bring out their fashion A-games, Prashik Khandare has done something unique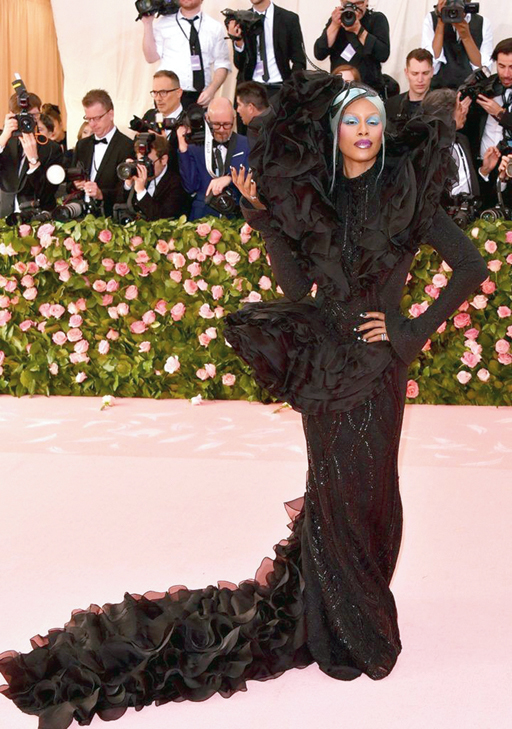 ---
---
With the Met Gala shelved this year, fashion enthusiasts are missing out on the annual dose of high fashion. While most of us are lamenting not being able to see the stars bring out their fashion A-games, Prashik Khandare is doing something unique. The 28-year-old from Akola in Maharashtra, who is presently working with a fashion house in Calcutta for two years, has created the right buzz and appreciation by the likes of Sarah Jessica Parker with his recreation of some of the iconic Met Gala looks. The Telegraph chatted with the fashion designer who believes "making clothes and wearing them is amazing" on what went into putting together the iconic looks with so much precision and his inspiration behind it.
Your recreation of some Met Gala looks has created a lot of buzz. Tell us when you decided on recreating them.
Being a fashion designer, I have always been doing shoots, creating something new… so this time just for fun and my Instagram I decided to do this. So when quarantine started I started calling up my friends to grab materials from them besides what I already had at home. We have a boutique nearby and I also asked the owner to give me any material that she had extra. But all of a sudden I got to know about the Billy Porter Challenge and then I thought if I should go for a look or not, I wondered if people would like it or not. Then I decided that I would put together some Met Gala looks.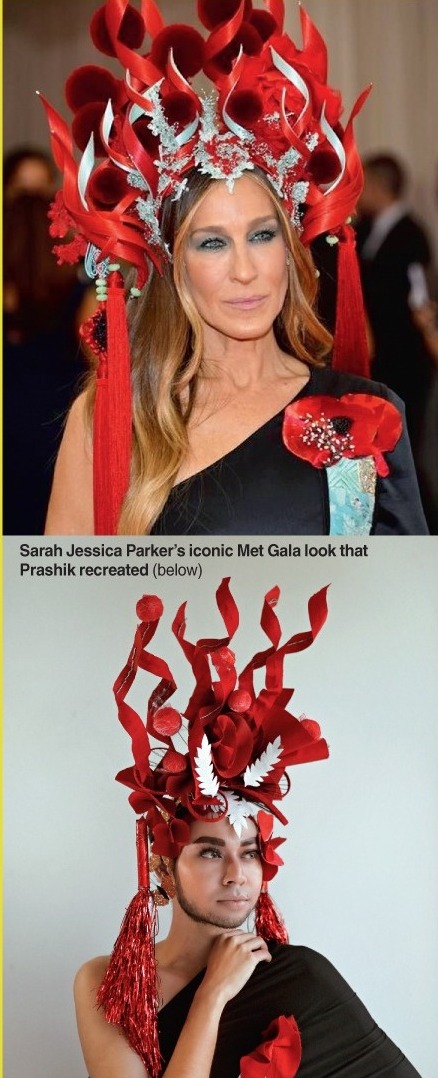 Which look did you go for first?
I went for Laverne Cox's last year's look. I actually love black and her outfit was black and all structured. To start with I used my curtains and started working on it. The outfit needed some wires, for that I went to this construction site nearby and got some discarded wires. The biggest challenge was to make the headgear because it's very intricate and beautiful. I had some boning (a kind of fibre structure) so I started moulding it by melting it first with candle and then shaping it. Then make-up was the other part I had to take care of. The challenge was, I have black hair and Laverne's was towards ice blue. I cut small pieces of aluminium foil and used toothpaste on my hair and started moulding them for the look and used water colour.
This took around three days as I had to do everything with my hands since I didn't have machines. Once everything was done, I put up the pictures that I got clicked by a friend and in the third or fourth hour I noticed that Laverne had commented "Omg amazing" and even the original maker of the outfit, Christian Siriano, also commented with two hearts! That feeling was amazing and I didn't even expect it.
That's awesome! Did this pep you up to go for a second look and recreate Sarah Jessica Parker's Met Gala look?
Yes. See, this is a difficult time for all of us and the ambience is so gloomy anyway, initially I was feeling that it was not the right time to do all of this and was nervous but then when I make something, create something, it makes me happy and that's my key to survival. So after such positive feedback from the celebs and everyone around I thought of recreating another look because I had time at hand too. I went with one of my fave Sarah Jessica Parker looks, I just love her style!
How did you put together her look?
I went for her 2015 look. Red is another fave colour of mine and for this I sourced materials from different places. Outfit-wise this was more difficult as it was more intricate and since SJP is my favourite, I put in more effort in getting it right. I created the look with pom pom balls, red sheets, tissues, wheat flour, wires.... It took me around four days to complete the look. The headgear took a lot of effort and time.
What was your reaction when you saw SJP's comment?
I woke up in the morning and saw her comment and initially I thought I was still dreaming! I was so so happy and excited and relieved!
It must be very challenging to put together such looks to almost perfection during lockdown...
I have a habit of collecting things like sequins, fabrics, threads and glue... even when I travel, I always have a box that has a needle, thread and scissors with me. Besides that, for Laverne's look I had gone to Spencer's in search of paint. I had to wait three-four hours just to get in and honestly if you ask me to go get vegetables or fruits I probably wouldn't go, but for this I was so excited and passionate that I went.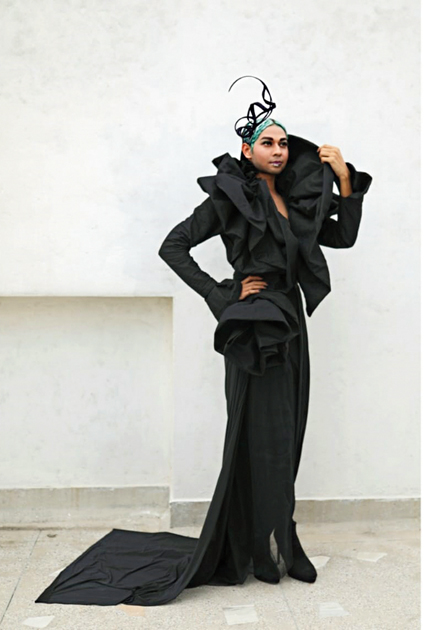 What's next?
I have created another look titled 'Reuse, Rebirth and Recover', and this time it's my own creation. I have made it with rice packing bags, colourful sheets and black garbage bags. The look is very avant-garde and structured and would probably fit a reinvention theme if it had to make it to Met Gala. I am trying to say that after all this, we will reinvent ourselves and rise again. I also want to say that we can use locally available things to make dresses at home. Billy Porter ended up liking this one and it made me so happy!
Since all of this started with Met Gala, what does Met Gala mean to you?
I love Met Gala! It is all about drama and I simply look forward to the first week of May. I draw inspiration from it too and we can learn so much. With it not happening this time, I was disappointed.