Fashion designers get together for Covid-19 relief
The Telegraph takes a look at two Covid-19 fundraisers that aim to extend a helping hand to those who need it the most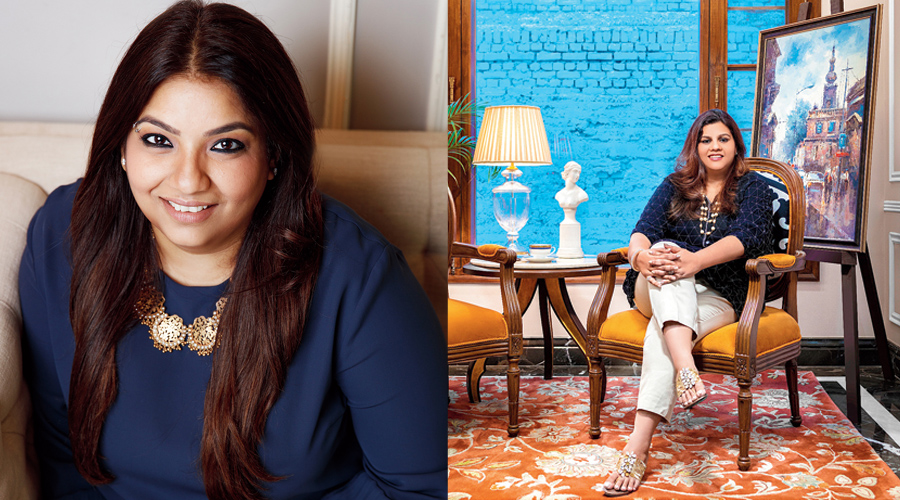 ---
---
Designer Payal Singhal has put a special curation on a 20 per cent discount as part of a virtual Covid-19 #PSFundraiser where 100 per cent of the proceeds from the sale will be donated for relief work. She tells The Telegraph about the initiative and why "making clothes to sell" cannot be her purpose any more.
Tell us about the special curation that you have put together...
We selected 18 looks for our special set of #PSGirls and had them shoot one look each to help spread the word about the #PSFundraiser where we will give a 100 per cent proceeds from the sale of these clothes to the Helping Hands Foundation for Covid-19 relief work with old-age homes, marginalised communities and women and children.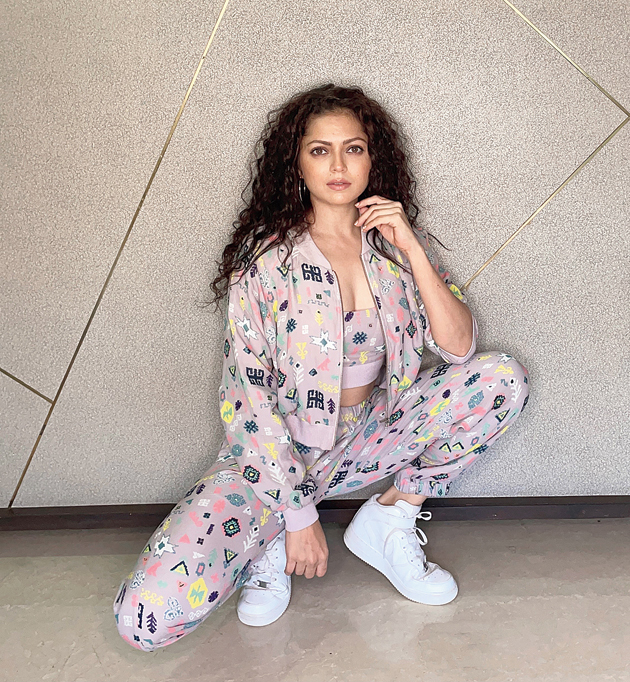 What are the predominant emotions right now for you as a business owner, a designer, a mother, a wife and a daughter?
As a business owner my biggest emotion is a huge sense of responsibility to keep the business alive and my team safe and well paid. As a designer I feel the pain of a time and purpose lost. As a mother I feel scared and worried for the future of life for my son. It's not healthy or normal for children to not be at a school running around and playing with their friends. As a wife and daughter I just want to keep everyone safe and healthy all the time.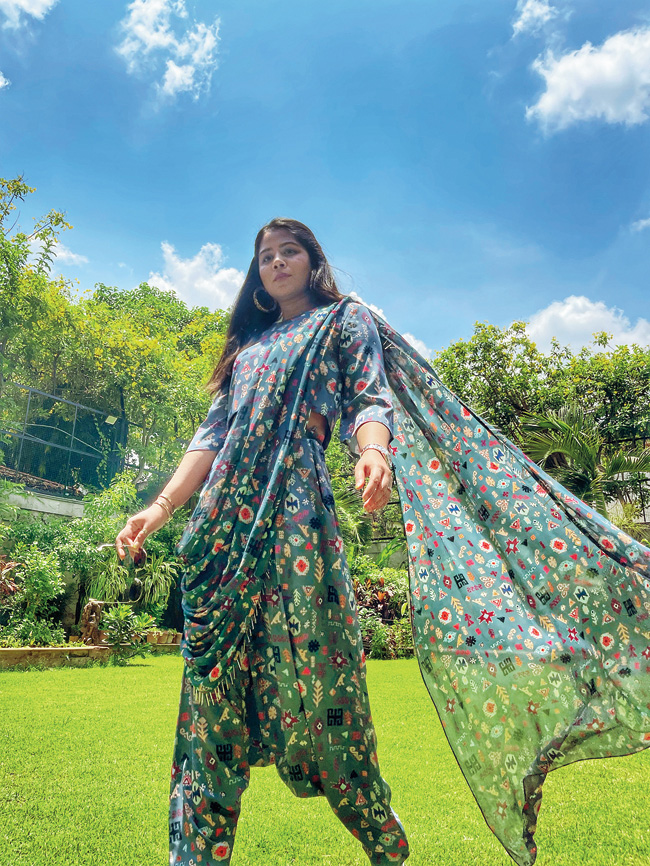 What has been your coping mechanism in the last couple of months?
For the last couple of months I've been meditating and staying in the moment and keeping myself busy with work and home to keep focused and not feed into the fear and insecurity of the future. Taking moments to just breathe and setting goals and making small schedules helps.
How do you think it will influence whatever you design from now on?
Everything we all do from now on will have to be for a reason and just making clothes to sell cannot be my purpose any more. The purpose is to keep people employed and happy and safe and well fed and make women feel happy and good about themselves. If we haven't changed from this we don't deserve the light at the end of the tunnel.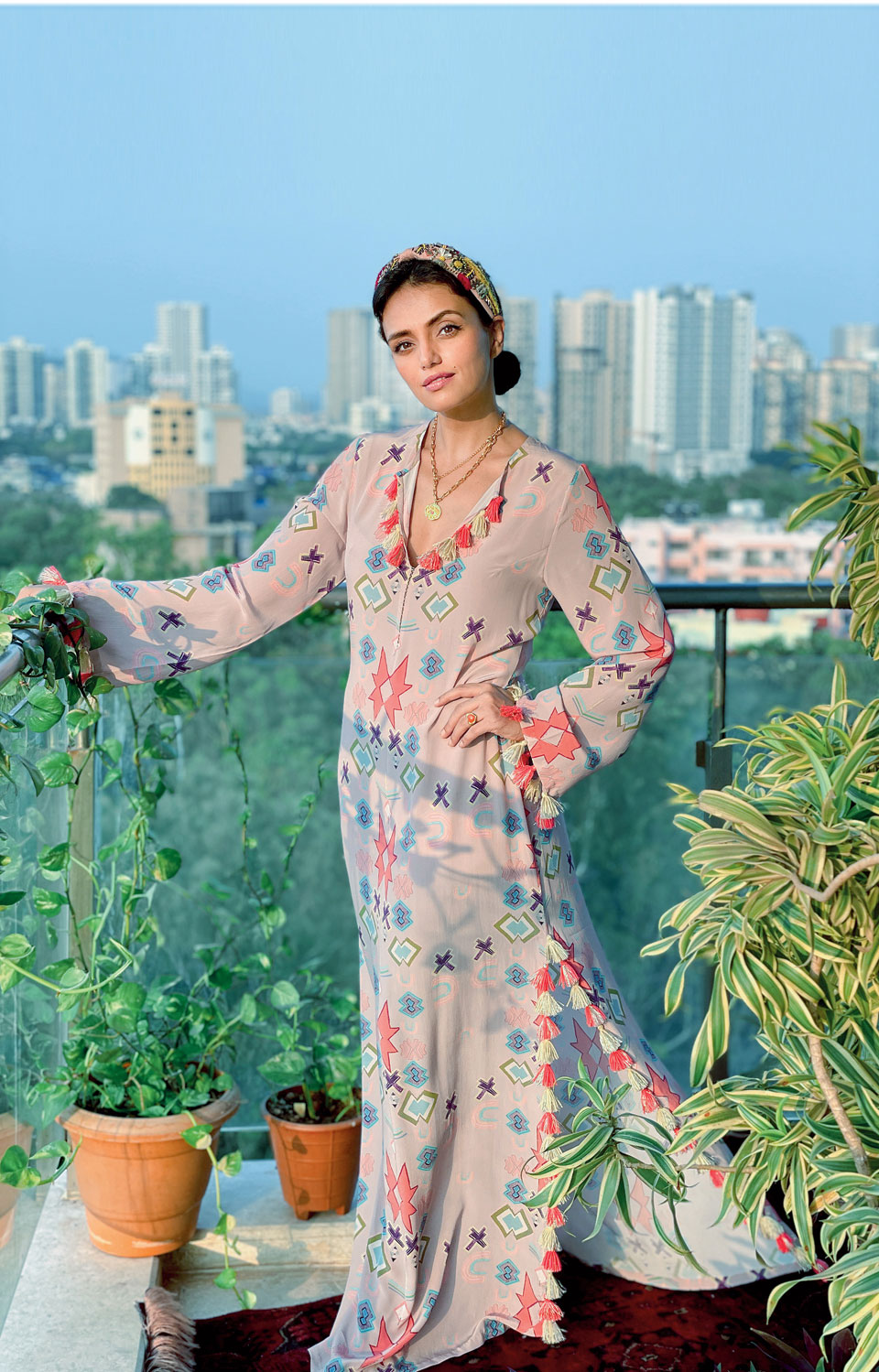 The magic touch of hands, the stories it weaves and the symphony it creates. To keep those hands going, Amiraah India, the multidesigner store from Kanpur, joined forces with Sanatkada — 'an arts & crafts store… to bring crafts straight from the karigars to you' — for Karigari, a Covid-19 relief initiative. We caught up with Pooja Gupta, founder, Amiraah, on the success of the campaign and what lies in store for the artisans.
How did Karigari go?
It's been an incredible response! We've seen an outpour of support on social media and from Amiraah India's patrons as well. It's been truly lovely to see our customers help us raise money for the initiative. Full 100 per cent of the proceedings will go directly to the artisans, so we've in a way created a cycle of good merits, and sales are coming in as we speak.
What kind brands and products did you have on board?
We had an assorted mix of different handloom style, cloth blends and casual everyday to statement pieces in jewellery. For the customers we've tried to provide a holistic collection of products which include  Benaras, Baragaon weaves, heritage bandhni saris, Afghan jewellery pieces, and some beautiful beadwork from the Aagaz Women. Apart from fashion we also have art pieces in Arabic calligraphy that can be used in home decor.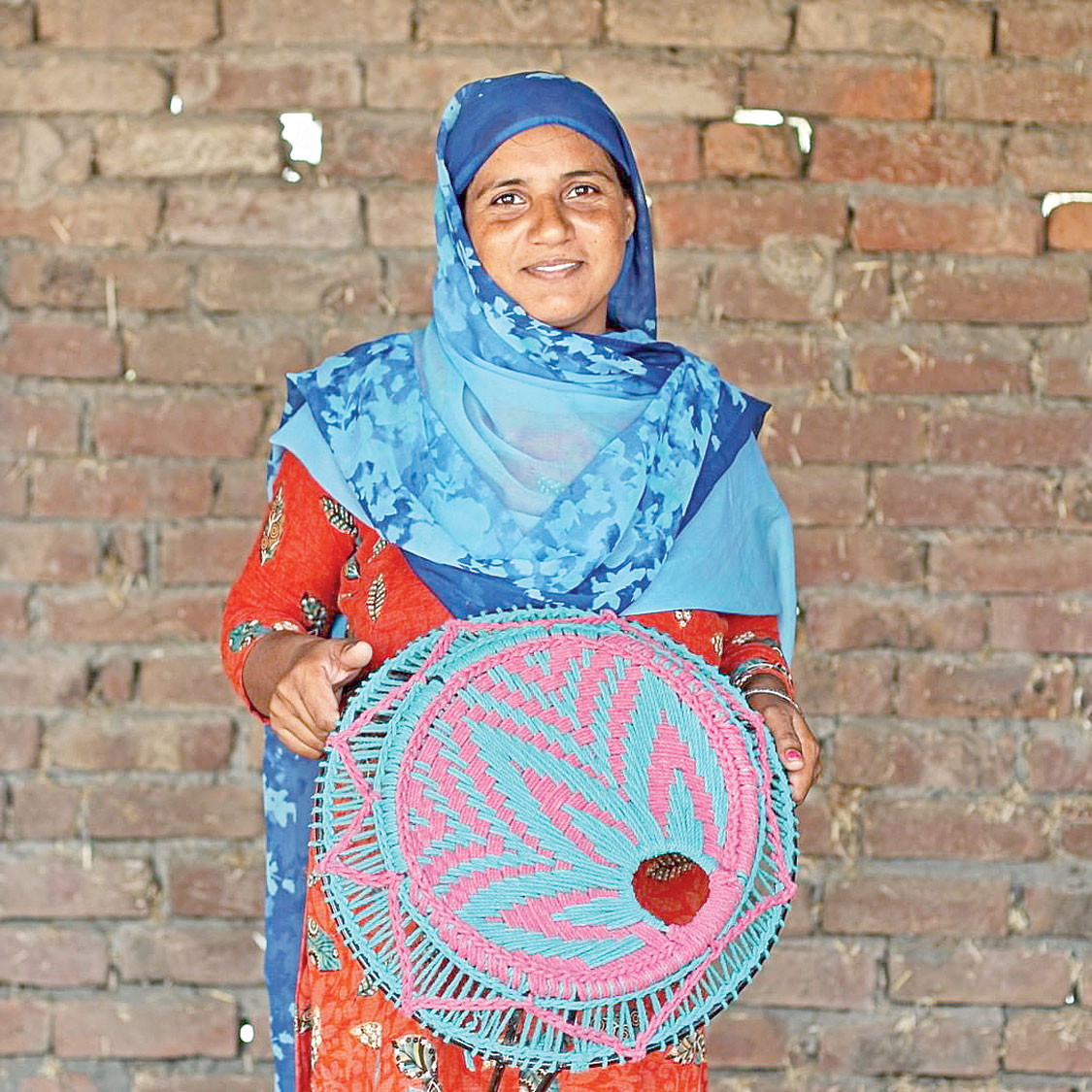 These are tough times. What have you been telling the clusters you work with? How are you keeping them going?
These times have in many ways held a mirror up for society to rethink and reflect over the way we communicate and work. The realities are harsh and true but we try to keep a positive attitude and focus on finding solutions instead of being bogged down by the general sentiment of things. With the artisans we work with, through initiatives like Karigari we are exploring platforms and using the tools of social media to get their work out there and to also help them stay afloat in these times. Being optimistic is a great mindset but in order to sustain we keep searching for new avenues to showcase the craft. 
What are the short-term and long-term effects of what we are witnessing on the arts and craft clusters?
The pandemic has restructured the way in which we work and even when things get better and open up, the past would have reshaped the future. In the short term, we are seeing a wave of uncertainty and it's true that the morale is generally low. However, by raising funds and awareness we do believe that more people are being made aware of these clusters and in many ways this is opening up the playground for direct selling. In the long run we can be a diverse shopping bag of designer labels and home-grown labels as the pandemic has definitely opened access to smaller artisans and their work via social media.
All of us are having to think out of the box to navigate these times. Do you guys have a plan in place to help people you work with bounce back once all this is over?
My personal motto is to never wait for tomorrow when you can always begin today. So it is business as well for us, with my team and I adhering to the pandemic restrictions and keeping safety a top priority. We keep tabs on each other and if in any case there is an emergency we will cover the costs and divide the work to lessen their burden. Once things are better we hope to formalise a system of discovering and reaching out to new artisans and continue providing them with a platform and support for their craft.
Tell us about your favourite arts, crafts and textiles?
To be honest it's hard to pick a favourite as we have such diversity in our styles and blends. Each method carries a bulk of history and I would be doing disservice by only choosing one. However, I will say that these days I have been drawn to prints from Kutch. While embroidery has become a craft synonymous with Kutch, other textile crafts and hard material crafts give this land colour and identity. I also like Dabu printing, which is done by the Chhipa community of Akola and Bagru in Rajasthan and artisans of Nandana located in the Neemuch district of Madhya Pradesh. Each district has its own unique taste of printing Dabu and it's truly fascinating. While Bagru remains the heart of Dabu printing, Akola is known for precision and additional detail in production, hence resulting in 80 per cent less bleeding.
What is the consumption pattern of fashion and luxury in Kanpur?
Kanpur is the fashion capital of young India and it's the one place where you'll see people wear a mix of luxury and home-grown brands. The shopping culture in Kanpur very much remains via referrals, where people buy collections based more on the perspectives of their friends and family or those who have bought from the brand before. That being said, there is prominence of desi fashion, with the youngsters focusing on creating statement pieces with an elective mix of brands and styles. Modernity plays hide and seek with the traditionalist fashion perspectives of people in Kanpur.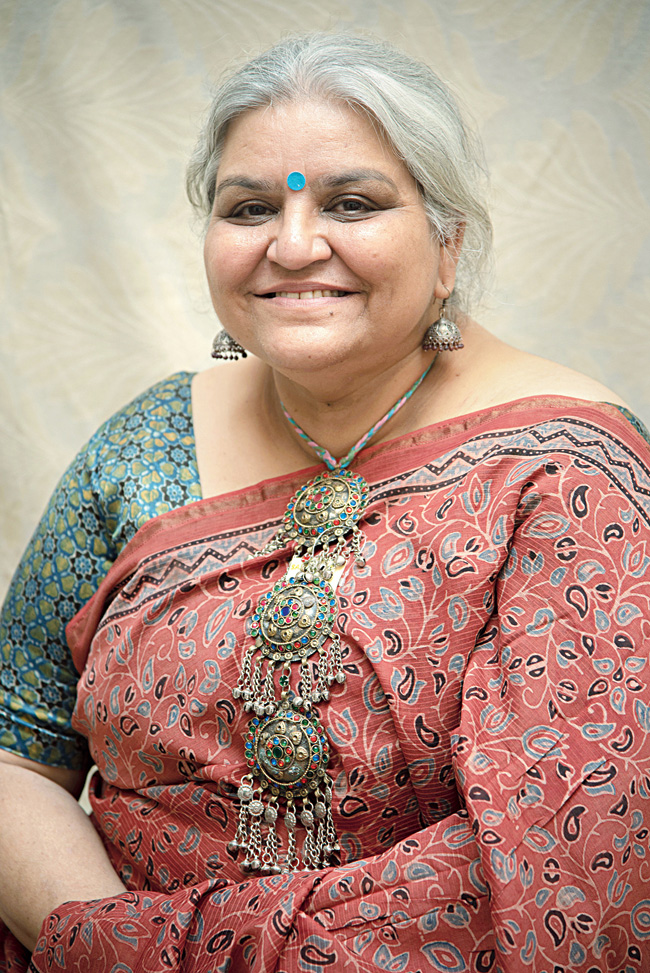 I think two states in particular — Gujarat (particularly Kutch) and West Bengal — have adapted all techniques of traditional craft and weaves into contemporary products and the crafts have contributed to livelihood and the economy. The DNA of our culture can be found in our arts and crafts, hence protecting our artisans is also protecting our glorious and illustrious past. I do believe that the pandemic has shifted our focus from mindless consumption to mindful consumption. Social media has been a powerful watchdog in uplifting and spreading awareness about the realities of artisans. The present might be grim but the future I do believe is not.
 — Madhavi Kuckreja, founder, Sanatkada