Of yellow dress and tattoos
Exploring why yellow makes us feel bright and how US tattoo artists are witnessing a boom in bookings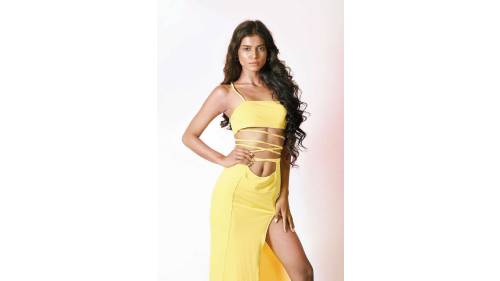 ---
Published 08.07.21, 01:34 AM
|
---
Why does yellow make us feel the way we do? It is vibrant, it makes us come alive, Van Gogh painted with it. It catches the sun. On a gloomy rainy day, wear yellow
• Model: Ankita Singh
• Make-up: Pritam Das
• Hair: Sujit Das
• Wardrobe, styling: Kaira Sen
• Assistance: Himadri Bhattacharjee
• Photograph: Baban Mukherjee
Body art boom revives tattoos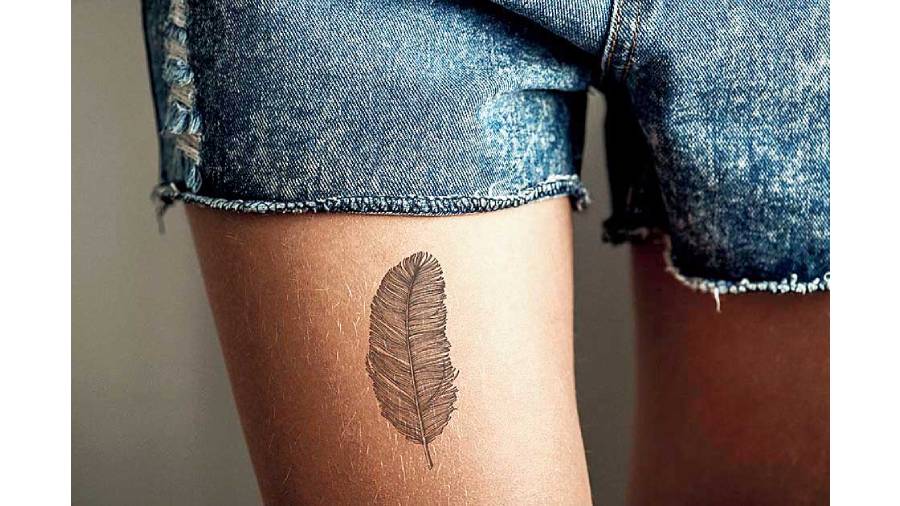 At the height of the pandemic, along with exercising at the gym and beauty parlour treatments, numerous tattooing outlets everywhere had to shut down. Some shops closed down forever.
But with the West emerging from the disease, tattooing is back there. With a bang. Or should we say a happy pang?
Across the US, tattoo artists are witnessing a boom in bookings, reports www.vox.com. "People have spent the past year declaring their desire to get inked, whether to memorialise the unprecedented circumstances they've lived through or to embrace a new vehicle for self-expression after months of social inhibition. The changes in workplace culture toward remote employment are also a boon: Fewer workers will have to contend with the corporate stigma against visible body art," it says.
We would see what new shapes emerge.