Dress to swipe
If you are not getting the kind of attention you want, you may want to consider changing a few things about your "look" in the photographs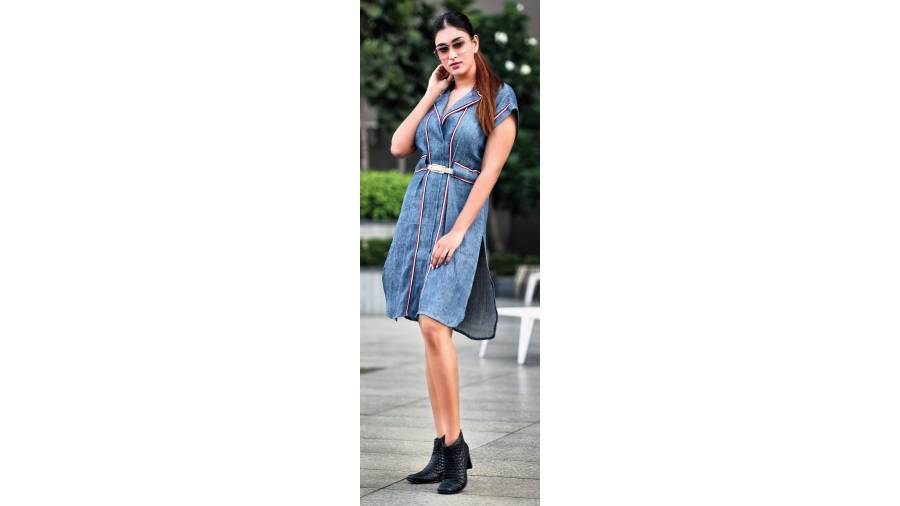 ---
Published 18.03.21, 03:18 AM
|
---
Left or right…this means a totally different thing today. Welcome to the new age dating structure.
Much fuss has been made about the dating climate. More complaints than ever before. Does it mean that one should stop dating or engaging? If your answer to that is "No", here are a few style tips to help you manoeuvre this scene.
Dating apps:
Let's be clear about one thing: the first impression is always visual. If you are not getting the kind of attention you want, you may want to consider changing a few things about your "look" in the photographs.
First things first: It is horrifying and dismal to see people on dating apps with a kind of minimal clothing. Read: towels and underwear. The need to look appealing is one thing. This is another. No wonder then, the numbers are down. Swiped left much?? Grab some clothes.
Next: You got a date…now what? Be yourself, right?
Yes and No. With so much expert opinion, it's very confusing.
Being yourself doesn't always mean you can land up in your track pants. Effort is always appreciated. The idea should be to dress in a way that keeps you comfortable. The situation of meeting a new person could be stressful, let your clothes be a source of comfort and safety.
Essentially, the look should be one that highlights your personality and is completely easy. Can you imagine how fidgety one gets when the clothes are uncomfy? We are not going there.
A few things to note:
• Dress simple and smart.
• Nothing too tight. We have got to breathe.
• Wear a nice colour, the one that works for you.
• Keep in mind the time and place.
• Keep the bling minimal. We want your personality to shine.
• Basic grooming and hygiene is a must.
These days, because of all the "influence", many look like clones. It is perfect to carry a trend, but copy-paste is not on. When beards were trending, most people grew one. The crop top and jeans, done to death. Everyone behaves the same way too. The dating scene really needs some shaking up.
Smiling seems to be restricted, in photographs and in real time, by pouting, and then there is the " serious/sexy look". How boring! A big dazzling smile is irreplaceable.
Top tip: Follow the style gurus, but always add something of your own. Being original is a superpower.
Smile big, stay stylish.
Model: Madhuja Aditya Choudhuri
Outfit: Abhishek Dutta
Photograph: Baban Mukherjee
The columnist speaks her mind on everything about fashion. Contact: sanikakakirde@gmail.com