Do not go gentle, do neon
Old age is not what it was. So why should clothes be the same?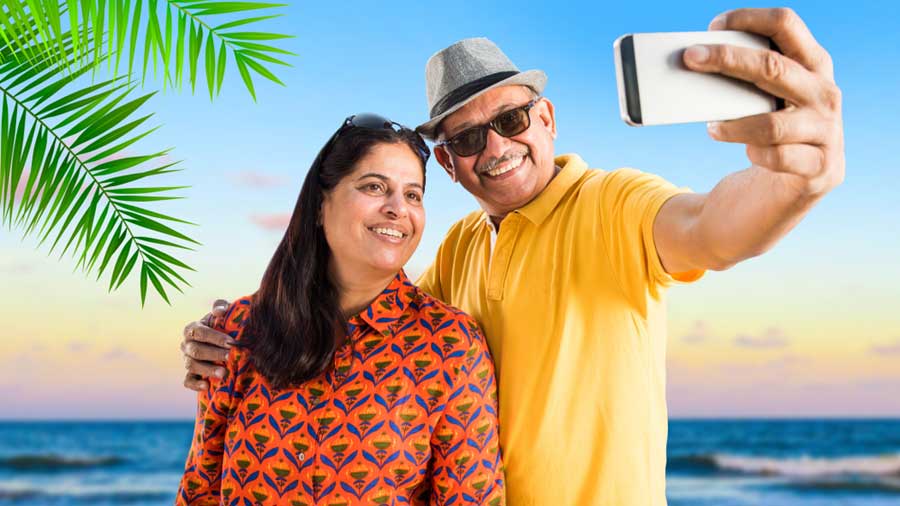 ---
---
An ad showing these days about a newly engaged senior couple has the lady introducing her Bae to her family and her kids are more than excited and accepting. That looks as refreshing as the brand of toothpaste, which claims "Smile Karo Aur Shuru Ho Jao" — "Smile and get going".
Old age is not what it was. So why should clothes be the same? There is more to life than shapeless clothes and nighties.
Style tips for senior citizens:
Embrace comfort with clean silhouettes and gorgeous fabrics: cotton, mulmul, linen, knitwear, wool, pashminas.
Get the T-shirts on. Pair a colourful T-shirt with chinos and smart slippers for the home. Linen pants, another great option. The gentlemen can pair a neutral colour (black/navy/grey) polo T-shirt colourful shorts and also flip it the other way around.
Denims: Comfort fit works best. For the ladies, fitted is an option. Pair these with button down semi fit or loose shirts.
Kurtas: Printed and solids for everyone. In fabrics such as mulmul, khadi and cotton. In winter, opt for tussar and matka. These will keep you warm and fashion forward.
Saris: Winner. For formal occasions, nothing comes close to the sari. it should come out on formal occasions, if not every other day.
Jackets: Get some customised out of the beautiful silk saris, to wear over a kurta. Tweed and houndstooth for a wintery blazer for the men.
Shawls & throws: Experiment with stripes and checks and animal print. Special mention for classic pieces. Get them out of the quarantine, because winter is coming.
Eyewear: Most exciting accessory for any age. Wear them in the latest trends. Colourful frames or printed frames are the way to go. If you want to try them, and have never done so, go for colours such as navy or bottle green. Both these colours are safe and sophisticated.
Colours: A wardrobe which is a mix of bight and subtle colours is often the best case scenario. Wear both, colours are mood lifters.
Watches: That first watch you bought from your first salary, do wear it. It is timeless and in sync with today's fashion.
Jewellery : The heirloom statement pieces...or any one piece that catches your eye from your collection. It is called the one piece wonder.
Hats: Or...caps and berets. They look glamourous.
Shoes: Light weight is important. Do the neon. So cool!
Navy/Off-white/Grey: Try these in place of the regular black-white-beige.To liven things up pile on some accessories: Scarves/ stoles/ slender neckpieces/printed ties/cufflinks.
Brands :
Top pick: Cottonworld, Westside, Anokhi.
Stay stylish!