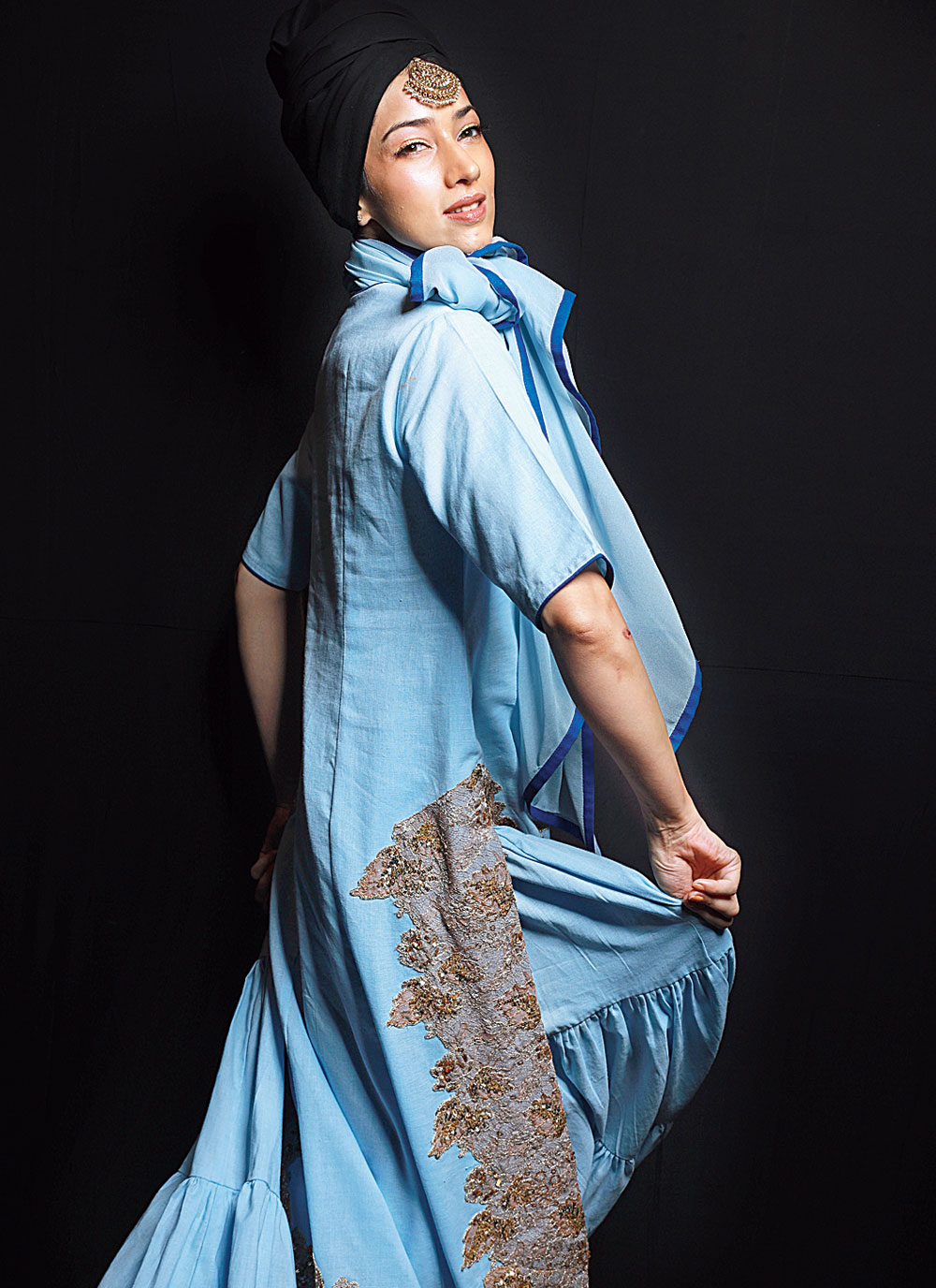 A look from Ritu Beri's fall-winter 2018 line Source: Ritu Beri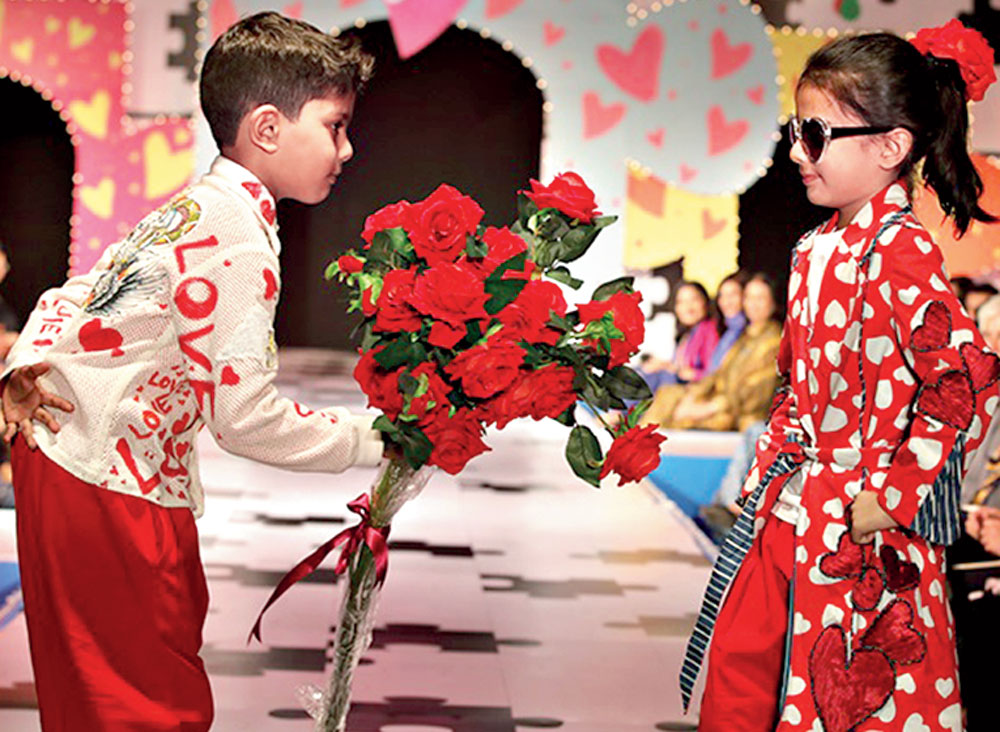 A Baby Beri show Source: Ritu Beri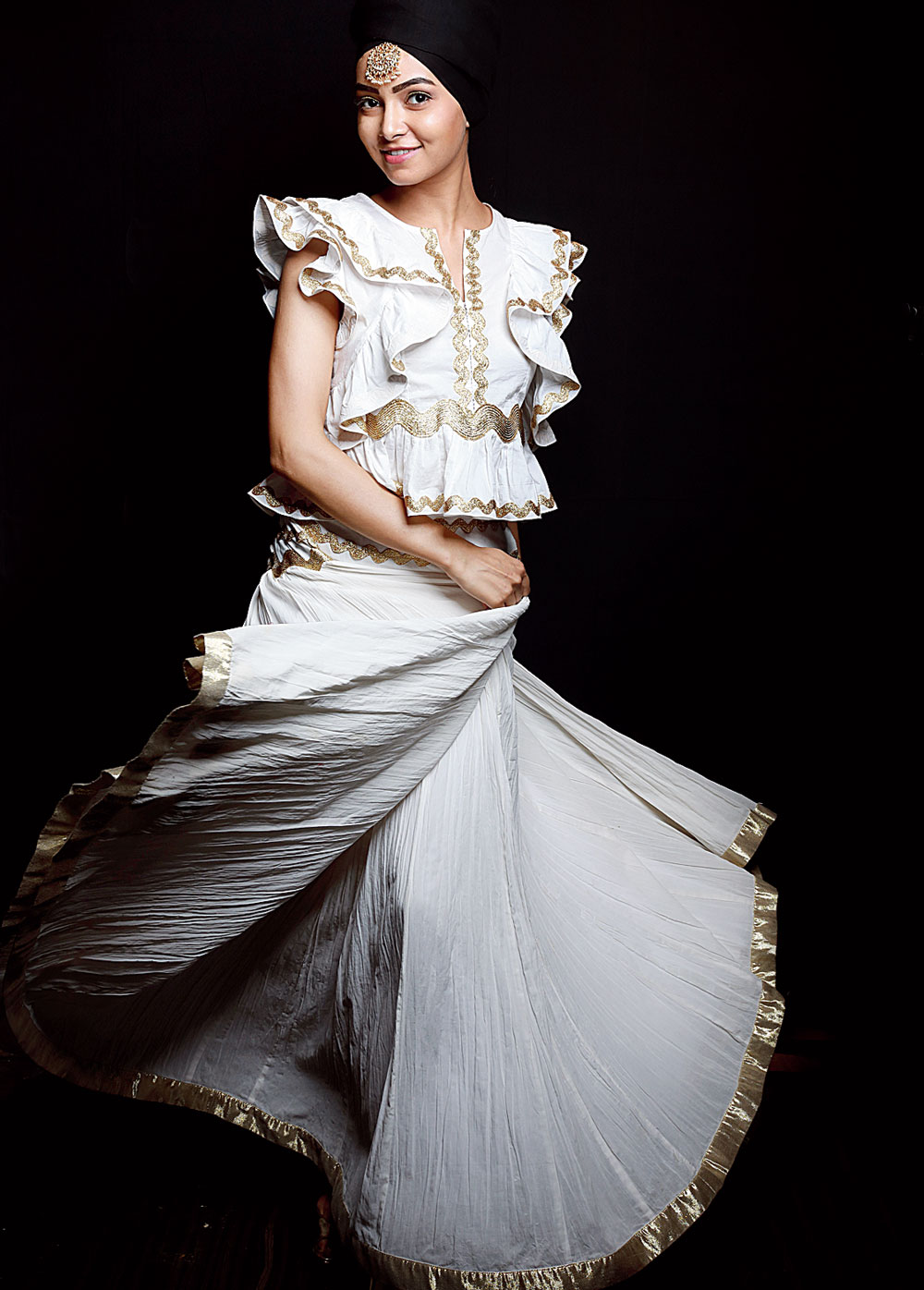 A glimpse from Ritu Beri's latest collection Source: Ritu Beri
She was the poster girl of Indian fashion in the '90s. The one who can be credited to be the first Indian designer to make a mark in global fashion, showcasing her work at ramp shows in Paris and going on to be the first Asian designer to head a French fashion house — Jean- Louis Scherrer. A protege of the French embroidery maestro Francois Lesage, Ritu Beri was the first face of Indian fashion in Europe.
In recent times, Beri has been busy with a variety of ventures, apart from designing for her label. With one of her endeavours, The Luxury League, hosting the second edition of The Luxury Symposium 2018 in Delhi on November 30, Beri tells us what luxury means to her.
Tell us about The Luxury League. What is the aim?
The Luxury League was established to promote and market Indian luxury and initiate the concept of 'branding India globally'. Our aim at The Luxury League is to be a rallying point for those who believe that strengthening commercial ties amongst nations is not only important for business but also for global living standards and peace.
The main goal of The Luxury League is to promote dynamism, creativity and innovation in the luxury industry. It aims at creating a consortium internationally by targeting decision makers, luxury brands, influential personalities and designers. One of the missions of The Luxury League is to make the world aware of the wealth of knowledge contained within the workshops of companies as well as create career opportunities for the youth of India, besides supporting and promoting creation. The Luxury League also provides support in specific areas like training for employment.
What can one look forward to at the Luxury Symposium 2018?
The Luxury Symposium 2018 is a consortium of decision makers, artisans, craftsmen, corporate global brands, consumers as well as the government, on the same platform to reimagine the connotations of luxury in an Indian context.
The idea of luxury differs from person to person. What's your idea of luxury?
Luxury isn't simply a product, it is a lifestyle, one that defines quality and involves a pampered buying experience. For me, true luxury is exclusive, unique and that which is not easily accessible. For a brand to be identified in the luxury segment, it has to have all factors, because you cannot afford to sell an exquisite craftsmanship at a low cost, and exquisite craftsmanship comes naturally to a brand that has artistic history.
Tell us about your fall-winter 2018 line…
The collection is about voluptuous indulgence, essentially an eclectic blend of ghagras, salwars, choga-like jackets and easy-to-wear tops. Interesting details and mix of applique as well as unusual embroideries constitute this versatile collection of khadi for today's women. The colour palette ranges from whites to pastels, metallic to blacks, enabling the freedom to create one's own chromatic world of fantasy.
What is the idea behind your kidswear label Baby Beri?
It is so much fun to dress up children. Moreover, kids today are so particular about what they wear. My journey as a mother (to daughter, Gia, 11) made me realise the need for occasion-wear for children in the market, something that's exclusive yet comfortable and easy-going. India is supposed to be the biggest kidswear market in the world. It is also touted to be the fastest growing segment in the country's apparel industry.
You have kept away from showing your work at fashion weeks in recent times. Is it a deliberate move?
Yes, it is a deliberate move. I am a dreamer and I enjoy impossible situations; I put all my effort to bring challenges to reality. I love taking risks and like to follow my own path. I try to be a perfectionist and aim at achieving the impossible, always. I believe that every new day comes with new ideas, aspirations and dreams.
Any fashion trend that has caught your fancy in recent times?
You'll find that the coolest designers are just as into kitschy crystals as the Scandi (Scandinavian) influencer set. From sneakers strapped up with giant jewels at Gucci to new versions of Ashley Williams's popular barrettes, there's a crystal item to suit every possible taste, from ultra-flouncy and girlish to punk to sporty and back again. Expect the jewellery departments across the world of e-commerce to be dripping in (faux) diamonds.
What apart from designing keeps you busy now?
I love to explore the impossibilities and work in an inspired mode while mostly designing to satisfy myself. Apart from that my other ventures like The Luxury League keep me busy round the year.
Three things that mean luxury to you
Handwritten letters
Freedom
Happy family time
The most luxurious city in the world
Paris
The most luxurious holiday you have been on
Every holiday is luxurious or it's not a holiday
A recent luxurious buy
A rare necklace made of antique coins in Uzbekistan
Your most luxurious design
My wedding dress
Personalities with luxe vibes
Meryl Streep, Amitabh Bachchan, Michelle Obama
A film that was steeped in luxury
Umrao Jaan