Anita Dongre on her latest collection
'Sounds of the Forest' is an ode to nature, 'the renewable and biodegradable' way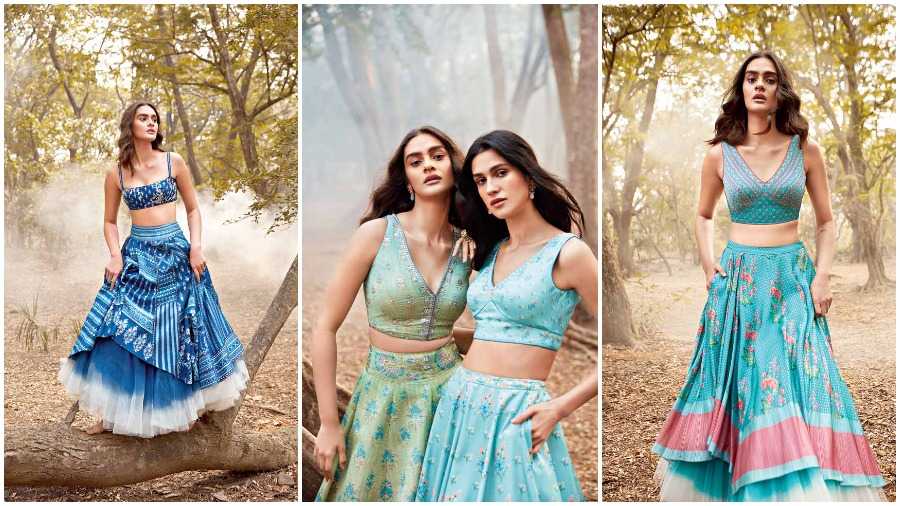 ---
Published 26.07.21, 01:48 AM
|
---
You can almost feel the calm stillness of a forest in House of Anita Dongre's spring-summer '21 collection 'Sounds of the Forest', featuring TENCEL™ fibres. The veteran designer along with Avinash Mane, commercial director, South Asia, Lenzing Fibers, tells t2 about the collaboration.
Anita, the collection looks absolutely gorgeous. Can you tell us about the process of making it? How was it different from putting together your other collections?
Anita: 'Sounds of the Forest' is a collection in collaboration with TENCEL™, which takes one through a captivating experience of soaking in nature. Drawing inspiration from the diverse shades of the earth, the colour palette comprises soothing pastels like mint, hints of peach, sage green and tones of ice blue and indigo. The light and breezy silhouettes blend in perfectly with the gentle mood of the collection.
Our association with TENCEL™ has been inspiring in several ways, through their story, philosophy and their dedication towards creating fabrics which are beautiful as well as sustainable. Through this collection, we have incorporated the use of renewable and biodegradable materials along with TENCEL™ branded fibres, which are originally sourced from sustainably managed forests that bring to life soul-stirring renditions of nature.
'Sounds of the Forest' sounds so romantic...
Anita: I have made it a point to go into nature constantly and recharge. True bliss is being surrounded by the clean air of a forest and the soundtrack of nature — birds chirping, bugs buzzing. This collection was that to me — a rejuvenation and I wanted to claim that sense of tranquillity through the designs. The images bring that to life from being shot in a national park that is home to thousands of insects, plants, trees and bird species.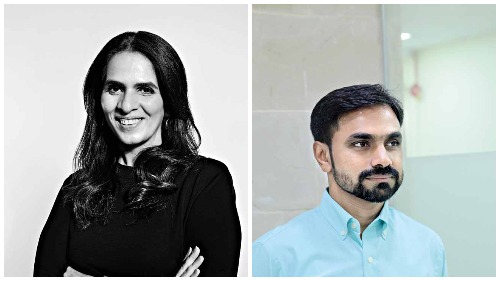 Avinash, how did the collaboration come about?
Avinash: We have worked closely with Anita Dongre since 2018. We are a big fan of her work and her efforts in the area of sustainable fashion. For Lenzing AG, a global pioneer in sustainable fibre solutions for over 80 years, collaborating with House of Anita Dongre seemed a natural fit. We have developed collections over five seasons now using TENCEL™ and LENZING™ ECOVERO™ branded fibres. The 'Sounds of the Forest' collection that uses TENCEL™ branded fibre is the latest offering from our long-standing association. It is a shared vision of offering responsible fashion and textiles to consumers across genres.
Can you take our readers through the A, B, Cs of this fibre?
Avinash: TENCEL™ fibres are basically what we refer to as wood-based cellulosic fibres. They are derived from wood, converted to pulp and then eventually processed to create fibres. These fibres are then used by spinners and weavers to make fabrics.
TENCEL™ fibre is first of its kind and was invented around 1990. It is quite a versatile fibre which brings in the feature of aesthetics, performance and sustainability together.
What has TENCEL™'s brush with fashion been like?
Avinash: TENCEL™ is our flagship brand for lyocell and modal fibres. Being a highly versatile ingredient, it has been successfully used for different areas of fashion — general apparel, denims, intimate wear and even footwear. It is recognised for its plethora of performance features apart from aesthetics, like resistance to bacterial growth, superior strength, brilliant colour retention and permanent softness to name a few.
Currently, TENCEL™ fibres are used by more than 200 major brands globally including ones in India. This includes popular brands across all categories such as AND, Global Desi, H&M, Zara, Jockey, D'décor, Levi's to name a few. It has made its way as a key fashion ingredient and has been used by some of the leading designers across the globe. In India as well, we have been regularly showcasing innovative products at Lakme Fashion Week along with some of the best designers of our country. At the same time, TENCEL™ fibre products are used by a lot of young labels and brands in India.
Coming back to 'Sounds of the Forest', the pieces seem to have an element of fantasy...
Anita: We have always wanted the lehngas to be light and easy, introducing pockets from our first collection to let our bride have some fun. In this collection the lightness comes from years of consciously choosing to dress brides in easy, effortless pieces full of grace and glamour.
This collection is an experimentation. At this juncture in your career, are you open to embracing more and more newness?
Anita: Working in the business of design and growing an understanding of sustainability demands embracing change. Every day I learn something new and that fuels my creation process. It has always been my dream to work with crafts and create fashion that holds a larger purpose. I feel grateful to do that while empowering women across rural India.
We know you lead a sustainable life yourself. What have you added to it in the last year?
Anita: Staying at home has been the biggest sustainable aspect as we've not travelled anywhere. I've also started living more mindfully, supporting sustainable brands and to use as little as possible.
What is the one dream you have when it comes to the eco-friendly and sustainable?
Anita: I hope one day that Indian crafts and artisans will get the recognition they deserve on a global scale. There is no comparison to Indian craftsmanship and my dream is to see the global woman whether in Mumbai or New York wear our traditional crafts with pride. Rebuilding the fashion industry on the principles of environment and financial sustainability as our ancient crafts come back to the spotlight is my ultimate dream.