Decoding Onitsuka Tiger's Autumn Winter 2022 collection
Creative director Andrea Pompilio gets candid about his designs and creative process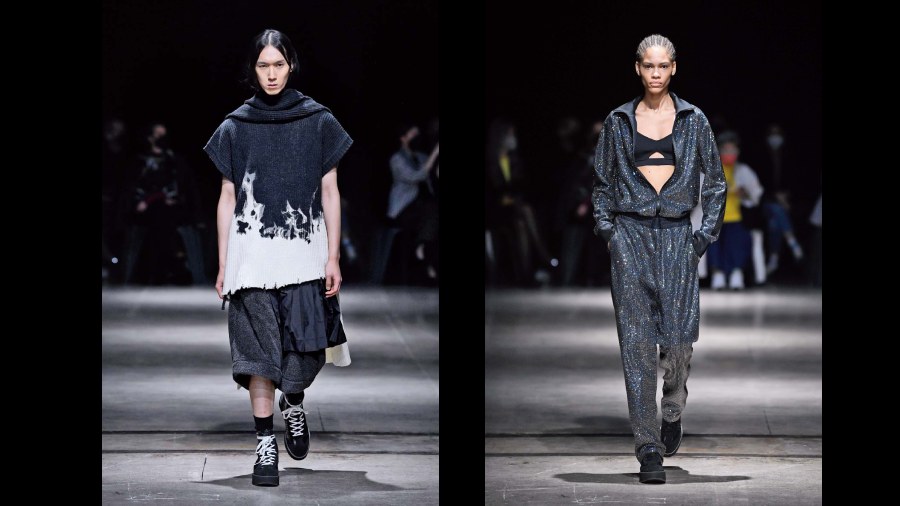 ---
Published 07.04.22, 08:59 AM
|
---
Onitsuka Tiger at Milan Fashion Week
Onitsuka Tiger showcased its Autumn/ Winter 2022 collection during Milan Fashion Week, a line that was a celebration of minimalism, the true luxury. A monochrome collection, it blended fashion with sports, and heritage with innovation to send out a smart line of chic silhouettes. t2 caught up with Andrea Pompilio, creative director, Onitsuka Tiger, to chat about the showcase and fashion's way forward.
We loved how versatile and functional Onitsuka Tiger's Autumn Winter 2022 collection was. Tell us about conceiving the line...
Starting first from the '80s inspiration, which represents a moment of explosion of Japanese fashion not only in the domestic market but also in the international market and a total change from a period of maximalism to a period of total minimalism that I tried to grasp through my eyes and reinterpret in a contemporary context, also through an extremely international casting. I also wanted to include a particular tribute to the "Paw project" in the final release, the historical Onitsuka Tiger tracksuit, reinterpreted in a fabric studded with crystals.
The elements that inspire me from the Japanese fashion world are infinite, but above all what I have always found extremely interesting is how each person wears and interprets the clothes as well as the construction of the same. In fact, in this collection I tried to make sure that the people who wear the clothes have a strong personality as I usually see walking through the streets of Tokyo. The monochromes are classic. What do you personally love about black and whites?
They are opposites and therefore, I find it interesting to use both to create contrasts, counting that I have always taken the Onitsuka Tiger signature as black. They are basic but always in trend.
Statement and smart. That's what the collection portrayed. Do you see more and more people going the fuss-free way, especially post the pandemic, where comfort became a golden rule?
Absolutely yes, even in my experience I have adapted to a much more comfortable and cool clothing since in the last two years we have worked from home with many face-to-face appointments becoming digital. Now that almost everything is back to normal, I have continued and maintained a comfortable, relaxed, and easy look.
What about Japan in the '80s is most distinct in your mind?
There is nothing in particular that attracts me about this period but what fascinates me most about the '80s Japan is how through their fashion and their vision they have managed to influence the international fashion scene that is still studied and used as a source of inspiration from the West for the creation of contemporary collections. How have you given it the language of 2022?
Although the situation in the world is not the best, I am an extremely positive person and therefore, I always try to see a blue sky above me during the day and a sky full of bright stars at night, which reflects in the collection I have created.
How did you prepare for an on-ground show?
Everything went very smoothly and in an organised manner as how I generally am. It was extremely exciting anyway to present Onitsuka Tiger for the first time in Milan.
In all these years, how has the aesthetics of the brand evolved?
Surely there has been a great evolution but there is always a common thread in everything that has been done over the years. We can change seasonal chromatic approach or lengths and proportions but from my point of view I still see a consistency and maturation in all that has been done. Sports-inspired fashion is gaining ground now and it's only going to get popular. Who do you see becoming the biggest consumer in this category?
Everybody. Young people always loved it (sports-inspired fashion), but nowadays even more mature customers are well-dressed, and are becoming attracted to sport-inspired fashion in their everyday looks.
Let's talk about your favourite Onitsuka muses...
Generally, in my work I don't take reference points like existing muses or characters, but my creativity and mind imagine seeing the looks I create on characters with strong personalities regardless of their fame and this is an approach that I have always had since the beginning of my career.
What is your personal take on how you see fashion being viewed and consumed in the post-Covid era?
There are currently two very distinct approaches. One is the relaxed and fashion sport attitude that will become stronger and on the other hand, there is a more timeless fashion of well-made handcrafted garments created to last over time.
Pictures courtesy: The brand