Decoding e-commerce — the buzzword in the world of fashion right now
We reached out to a bunch of designers and a fashion store to find out the whys, yays and nays of e-commerce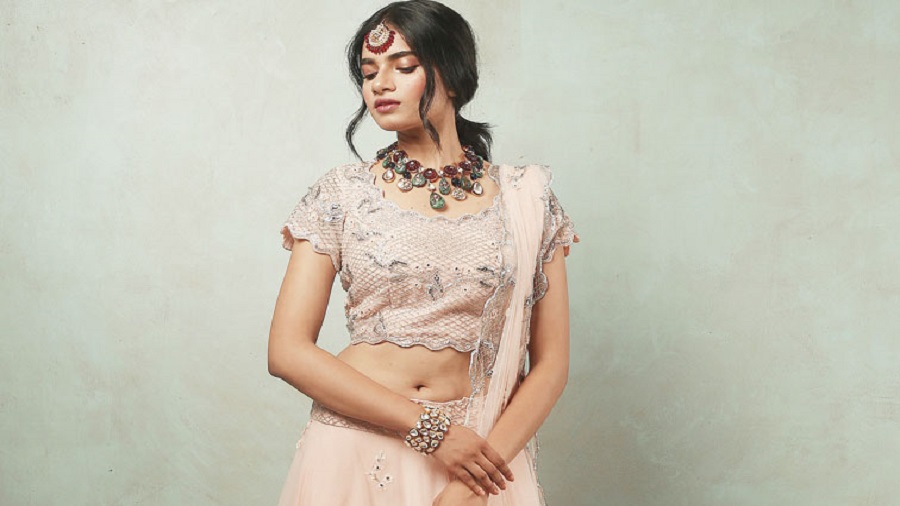 ---
---
Sabeer Bhatia. Bill Gates. Nandan Nilekani. Mark Zuckerberg. Names a generation grew up on. Names who bet on the digital universe much before people could spell Internet, the only living reality of these unreal times. They had foreseen a web revolution and the birth of a global village. This pandemic they stand vindicated. Like Spider-Man, we are trying to navigate this vast intangible yet throbbing-with-vigour universe called the web. Mining it is a plethora of players with retail being at the forefront. One of the hardest hit, the fashion industry has taken the challenge, with the web emerging as a saviour with its Midas touch and birthing the e-commerce resuscitation. The Telegraph reached out to a bunch of designers and a fashion store to find out the whys, yays and nays of e-commerce.
The "catalyst" called pandemic
Delhi-based designer Rahul Mishra — with 11 years of his brand, 11 seasons of Paris Fashion Week and two seasons of Haute Couture (Paris) behind him — had been thinking of e-commerce for the last three years. He finally launched www.rahulmishra.in in July with his Haute Couture online show (with Federation De La Haute Couture Et De La Mode, Paris) where he showcased his couture fall 2020/21 line — Butterfly People — through a 7.20-minute video. "There was so much going on that I never got a pause to be able to focus on this. We work with a lot of stores across the globe. Everywhere the pricing is different, but on an
e-commerce platform you need to have an international pricing which needs to be unanimous and that would have harmed the interest of a lot of our other buyers. But eventually one day, this had to happen. Showcasing at Haute Couture gave me that chance. It is a craftsmanship that probably a few stores from one country will be able to carry the brand. So, in that respect, it gave me far more confidence to go for a direct-to-consumer approach. The pandemic acted as a catalyst to it," he told t2. Chhatarpur-based designer Sanjay Garg of Raw Mango "expedited the launch due to the sudden and prolonged closure of business and operations". The brand launched shop.rawmango.com mid-July.
Veteran Calcutta-based sleepwear and resort wear designer Suman Nathwani who has been designing for 33 years, had put it off primarily because of the nature of what she designs. "The major reason why I was reluctant was that this space of sleepwear and lingerie is a very personal and intimate space, filled with romance and love. This is the only piece of clothing one wears for themselves or their partner and therefore I always believed in understanding the need of my clients. Plus, the touch-and-feel factor was also always there. The one major reason why I always held back was the entire concept of returns, which never really justified the hygiene aspect of our industry. How can one exchange or return something that is so intimate to wear? For me lingerie and sleepwear is second skin and you cannot compromise on that," said Suman who launched sumannathwani.com in July.
Though the thought was always there, "average response" online was also a deterrent. "We were already selling our nightwear through a partnered vendor on Amazon and their website and our Resort Wear through leading designer store e-com channels. The response had been average on these platforms and brick-and-mortar was working perfectly well for us, so at that moment I did not put much attention and focus on the website to sell my products," she added. The pandemic changed everything. "I figured this pandemic was the correct time to shift focus to the online marketplace to sell my products keeping my core thoughts of a zero-exchange policy. There was an increase in demand and selling through messaging apps by sharing images was turning out to be tedious. An addition is our Resort Wear," she said.
Rimi Nayak, also from Calcutta and designing for over a decade, never really felt the need to develop an e-commerce website before the pandemic hit and was happy selling through other modes. "The dreaded pandemic turned all that upside down. During the lockdown, the market scenario started shifting to digital, creating the urgent requirement to have our own e-commerce website," said Rimi. She launched her website riminayakindia.com with FDCI's Designer Showroom (a recent three-day online sale) end-July.
For Shilpa Sethi, founder and curator, Dapper Menswear, a fashion address in Calcutta that completed a year on August 3, an e-commerce portal was always in the pipeline. "When we ventured into the retail model, it was peak season time. Generally speaking, August till April is season time for retail/fashion industry and May-July is when everyone works on their new line of products for the fresh season again. From the onset, my strategy was to establish the store in the market using tried and tested traditional channels, and to gain some traction with low-hanging fruit over the peak season. Next on the agenda was the e-commerce portal, as an additional revenue channel in the off-season. Covid-19 hit us at a time when the off-season was about to set in. I took this as the perfect opportunity to work on the website, which is all virtual anyway," she said. dappermenswear.in will be launching on August 27.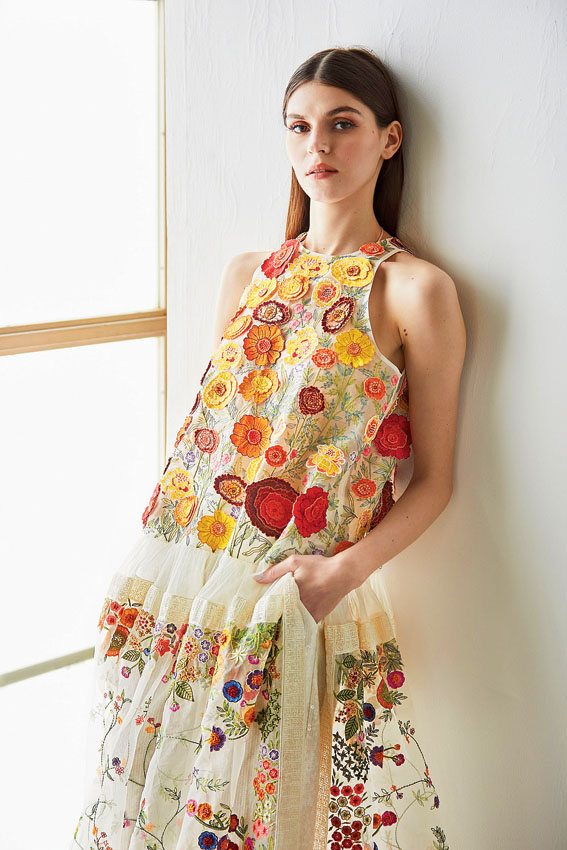 The challenges
Timelines were the hardest to meet. "Given the expedited launch date, we had to crunch our timelines and work collectively with our teams spread out in various places," said Sanjay. Rimi was "a bit confused about whether to have the website designed as a standalone e-commerce site or a brand portfolio-cum-sales channel". She finally decided to go with the latter. "So on our website, you can not only shop our products at amazing prices but also get a detailed overview of our brand's history, signature design language along with notable achievements till date," she says.
Shilpa found time management to be most challenging. "I was hoping to launch before Rakhi, but that didn't work out due to many design/tech issues and many more features that I was keen to have on the website before its launch. Other challenges included scheduling product photo shoots and coordinating the availability with models, artists and photographers, despite careful planning and time-budgeting," she said.
For Rahul, the only challenge was to wait for the shoot. "We had to wait for the stores to open. Delhi models could not fly down as Noida-Delhi borders were blocked. We had to shoot with people in Delhi, local models and photographers. Social distancing was a challenge. That's why it got pushed to first week of July before we could start the website," said Rahul who would have ideally liked to launch it during the lockdown.
The process
Raw Mango was focused on "giving our audiences the opportunity to explore our products whilst being immersed in a holistic experience, with a focus on ease and access to contactless deliveries". Rimi spent quite a few sleepless nights at work. "Actually I took the Herculean task of designing the website myself. So apart from the coding, which was done by a friend of mine, I decided to do the entire design and layout of the website on my own," she said.
Calcutta-based Eshaani Jayaswal too designed her own website, eshaani-jayaswal.com, and thoroughly enjoyed it. "The process began in November last year... from compiling images of the collections to conceptualising the feel and look of the website. When it comes to website designing you will want to consider the user experience. It should be easy to read and navigate for people of all ages. As I had started the process in November, it gave me enough time to research and see what works for our brand ethos and aesthetics. We have a huge database of images from the shoots that we do every year. I realised what an additional value the shoots added to the aesthetics of the website. I thoroughly enjoyed making the website to the minutest of details, from choosing the fonts to the theme. We launched it on May 13 and there has been no looking back since then," smiled Eshaani whose brand turned 11 this year.
For Shilpa, it has been a learning curve. "We started the process in the month of June with an excellent team in place. Though it's still within the retail industry, the requirements for the online venture are very different. We got in touch with budding menswear designers and have added many new designers on the e-commerce portal. The beauty of technology is that it is possible to scale exponentially, with very little additional strain on financial and tech resources," she said.
The learnings have been many for Rahul too. "We have been in this business for long enough. In India, usually our saris and kurta-pyjamas are bestsellers. You need to customise the blouse and lehnga... we are learning every day... understanding product category. For luxury buying, you cannot take out human interaction even in e-commerce — that is also a learning. I might look at a language converter in future or people who can communicate in regional languages. I need to have different wholesale price and a different retail price," he said. Rahul hasn't put his ready-to-wear on the website "because there are already a lot of existing retailers in different geographical locations who might have a different kind of pricing".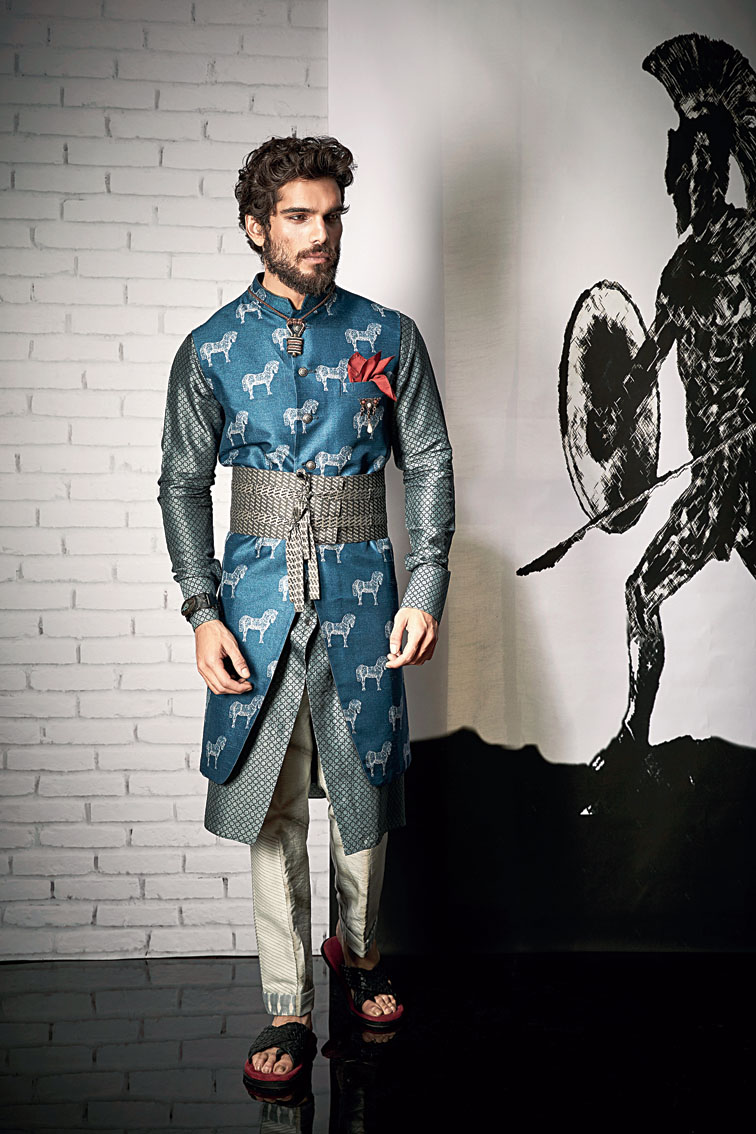 The yays
The world is your oyster! "What digital has done is take a look at a product in the most authentic way… front and back detailed shots, the pricing… in a very honest way. And the person can be sitting anywhere. Now only the serious people are going to come forward, people who are comfortable with the workmanship and pricing," said Rahul. It has also brought down the walls of the "limitations in terms of location and target audience" that plagues a brick-and-mortar store. "Calcutta is a fabulous market with substantial uncaptured demand within the menswear sector. Going online though changes the whole game and widens the scope of the brand on a national and global level. Being on the web is an opportunity to tap any market when the opportunity presents itself at low customer acquisition costs. Other big cities like Bombay, Delhi and the tier-two cities like Raipur, Surat offer substantial consumption potential. Being an exclusive Indian menswear designer portal, I am very positive about reaching out to the NRIs as well. The flexibility of an online portal also makes it very easy to adapt to the changing trends in consumer behaviour, given these uncertain times," said Shilpa.
Rimi never thought her "product could have a market beyond the tier-one cities". "I was pleasantly surprised to find out that a fair share of my online customers were from those locations," she said.
The nays
Rahul, Sanjay and Eshaani agreed that plagiarism was a big concern. "As a design house having an online presence allows people and brands in the space to take advantage of our work through plagiarism. I wish that this platform would be used more organically," said Sanjay. The absence of touch and feel is a major disadvantage for Suman. "I love to feel the fabric before I buy something. So I still can never shop online for clothes myself but the times are for sure changing," she said. Sanjay too felt the same. "I think that with textile and handloom, we do miss out on giving our customers that intimate experience of buying a product whilst being immersed holistically in a physical space, with all senses at play," he said. Shilpa has tried her best to bridge this gap. "We have the WhatsApp feature to try and personalise the experience to a great extent with the help of our stylists," she said.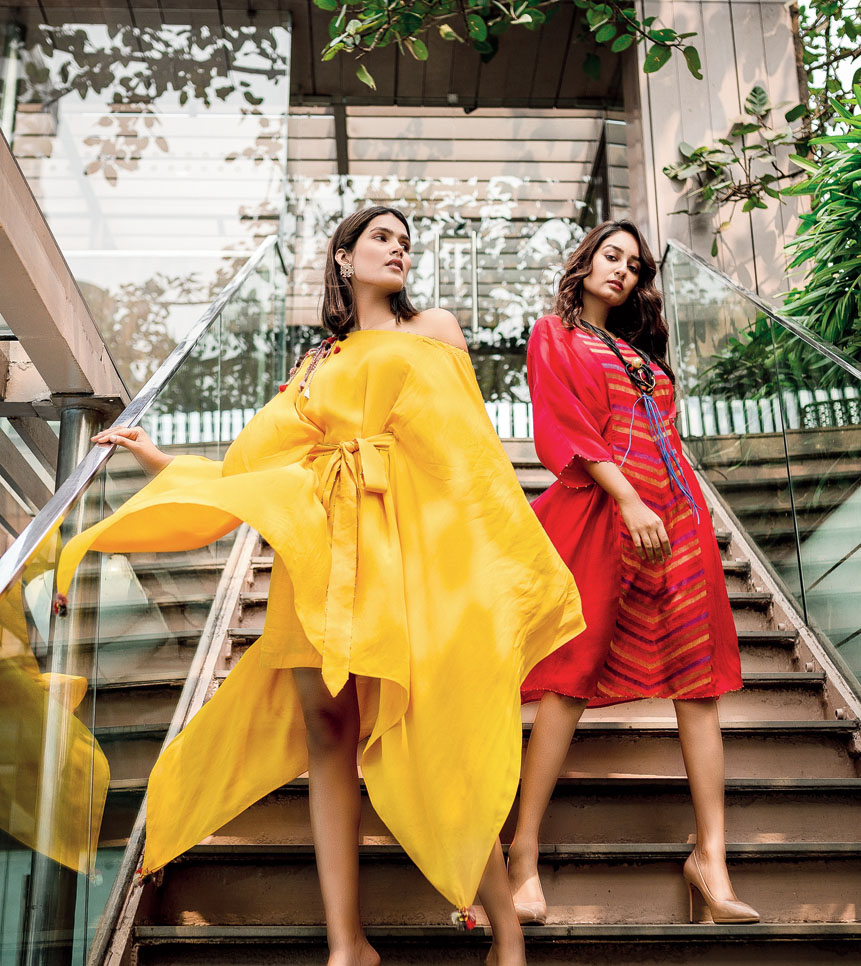 The way forward
Omnichannel (denoting or relating to a type of retail which integrates the different methods of shopping available to consumers — like online, physical or by phone) is the unanimous choice. "With the launch of Raw Mango's e-store www.rawmango.com, we have entered the omnichannel space. In addition to our studios in New Delhi, Mumbai and Bangalore, we are present in select multi-designer stores across India. The e-store adds another dimension to our retail presence," said Sanjay. Rimi will stock a special range of products that will be exclusively available on her website.
Dapper Menswear has added 20 new labels and is launching the portal with 40-plus established and new designers. "The bulk of the ad budget will now be allocated to social media platforms to reach and acquire new customers. We are exclusively looking at broadening the variety of products available at the store and have added new names that specialise in fun accessories, quirky shirts, athleisure products, loungewear and many others who fit into the sub-sector of 'Indianwear with a twist'," said Shilpa. "Easy shopping and faster checkouts" are the mantras. "To ensure personal engagement with the buyers, we have set up the tool to chat with our in-house executives for a second opinion as well as for made-to-measure products. The technology allows us to track user's browsing behaviour and accordingly suggest items based on their tastes, which will make it a very personal experience for the buyer," added Shilpa.
Rahul, however, felt that the importance of human interaction cannot be undermined. "We have got multiple team members answering everyone's queries. The physical world is like a foundation and the digital world is like expanding your reach. People need to realise that the best combination is digital experience and human experience. The setting up of a physical universe becomes important when you grow virtually. Once your clients become familiar, it becomes far more easier," said Rahul, who wants to have a flagship store in every geographical cluster… Dubai, Paris, London.
Bangla band Chandrabindoo summed it up way back in time. Dunia.com dunia.com dunia.com dunia.com!
Come on baby.