Buy one, go free
STYLE COACH | It is about focus and utility and putting our money into quality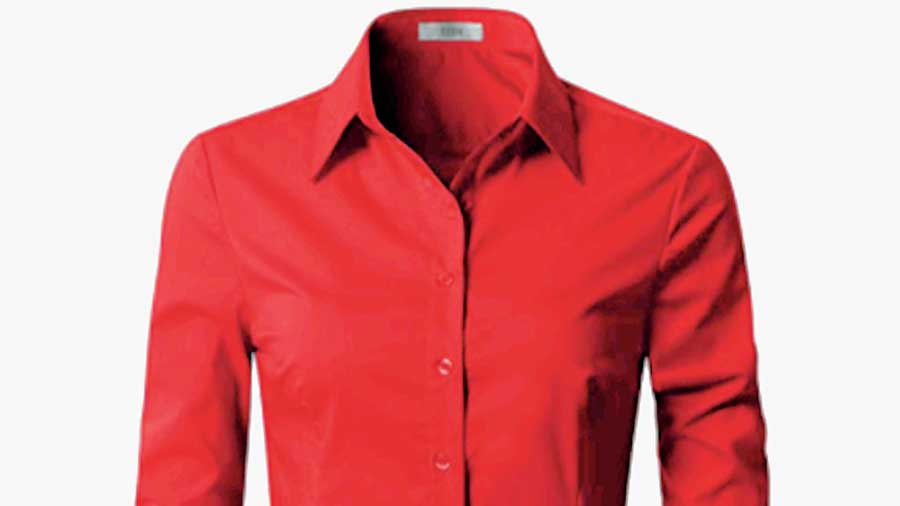 ---
---
Parisian fashion designer/consultant Dryce Lahssan has opened a store that sells only one item of clothing. A black vinyl trench coat with gold buttons from Goossens.
This is the new normal in many fashion circuits. The fact that one needs to have less, but great. It is about focus and utility and putting our money into quality.
What if I were to open a boutique that would sell only one item? I would bet on One Red Shirt.
A blood red button-down shirt, made of stretch poplin, with darts at the back and matching buttons. Fit to give definition to any shape and size, comfortable for easy movement. Finished in a manner that makes the shirt look as good on the inside, as on the outside.
Quality all the way. Here's why.
Red: My favourite colour. Reminds of the beating heart, of all emotions deep and rich. Clothes and energy levels are closely linked. Red in its resplendence makes everything alive. It is Life Force.
Stretch poplin: Soft, luxurious, durable, comfortable and pocket-friendly. Poplin is apt for every weather. It is airy and with a little stretch, it literally lifts up everything, including spirits.
The shirt: Universal.
The store: In a neighbourhood, which is just the right mix of bustling and laid back. The facade will be clear glass. Inside only a red shirt will wait, with an option available for a bespoke piece.
And I will deliver a little lecture on how a red shirt can be worn in at least 50 ways. Here's a sample:
Shirt + grey tweed pants + a long string of charcoal gray pearls , black stilettoes, red mouth.
Denim shorts + shirt knotted up + hair left careless.
Red shirt + dark charcoal blazer + basic blue jeans.
Red shirt + a voluminous skirt.
Red shirt + a solid colour shift dress.
Red shirt + Khakhi chinos.
As we pray for things to turn around, let us live mindfully, be conscious every moment of our choices. The same applies to buying.
Stay healthy and stay stylish.
The columnist speaks her mind on everything about fashion. Contact sanika.kakirde@gmail.com