Art is about beauty
Artist Anita Gopal, who divides her time between Calcutta and London, talks about her charmed childhood in Calcutta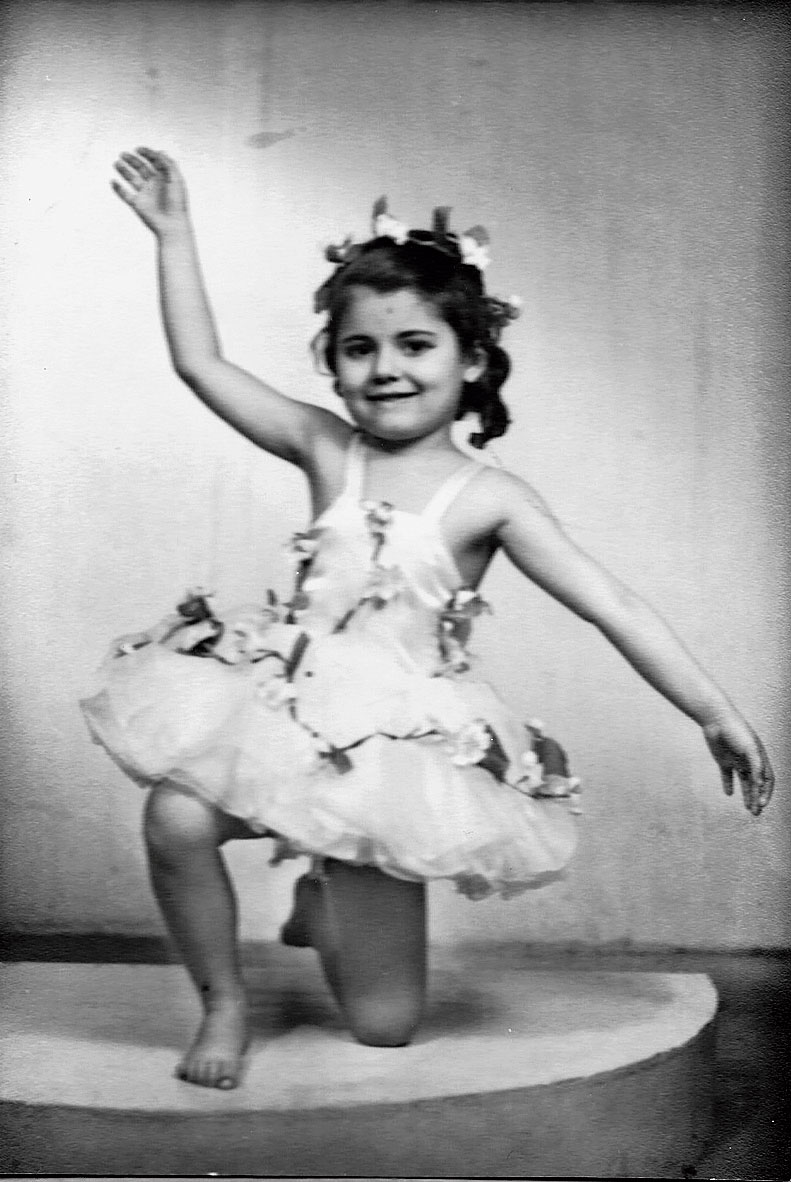 ---
---
In part one of her story, artist Anita Gopal, who divides her time between Calcutta and London, talks about her charmed childhood in Calcutta, a chance meeting with artist David Hockney and her moment of truth
I was brought up in a very visual household. My father Prem was a British Raj dandy. He only wore Chinese silk shirts, sharkskin suits and bow ties that were hand-tied. He scoffed at the American clip-on versions. Never short-sleeved shirts: he considered it too vulgar for men to show their arms.
He dressed me and my brother Paul and my mother. He would take me to New Market in Calcutta and buy me dresses and matching knickers, shoes and bags...often six at a time!
I was told that there was a clear distinction between good and bad taste. It was not a matter of opinion.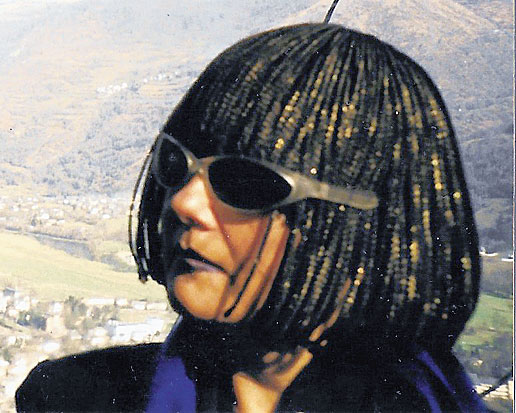 My mother Rosalie was a beauty and glamorous. She was English and came from a family in which beauty was highly prized. My parents met and married in London and travelled to India on a P & O liner in 1947 to land in the middle of Partition. My father's family were Punjabis from Lahore and were Hindus, so they left everything and ended up in Delhi. My grandfather Nand, who had also been a British dandy, followed Gandhi and started wearing dhotis!
Eventually my parents moved to Calcutta where they became a glamorous couple. They went to parties every night. They went to the Grand, the Great Eastern and Spencer's and Firpo's and the nightclub Golden Slipper.
My mother always wore beautiful saris in the evenings. I still remember the smell of Lanvin's Arpege and the rustle of saris when she kissed me goodnight. She gave me a golden slipper charm from the nightclub which I kept for years. My birth certificate states place of residence as Grand Hotel! My parents knew M.S. Oberoi, who kindly let them stay at the Grand for six months.
Later they lived in Ballygunge and my father designed the flat with cream walls and dark red sofas; the verandah with a bar and cane furniture, which later featured in my life.
With this background it was fairly inevitable that I became mad about fashion and glamour and beauty.
My father died tragically young and my mother, brother and I moved to London.
I went to Kingston School of Art to do a B.A. Hons. in fine art. During my foundation course fashion was one of the elements. I was asked to do my BA in fashion but I refused as I thought it was trivial and frivolous! I thought fine art was a much more serious vocation!
I painted from the model for three years, using a method of measuring known as the Coldstream method by William Coldstream, an English painter. It was a very strict and precise way of painting based on the school of philosophy called Logical Positivism started by A.J. Ayer, an English philosopher. This style was not approved of at Kingston School of Art. It was considered reactionary. One was supposed to paint in the house style of abstract expressionism.
After college I lost faith in the idea and stopped painting.
I travelled back to India with my partner for the first time since childhood. We started a small business importing cane furniture from Calcutta to London. It was a successful business, but I also started painting again in a very different way. Whilst travelling all over India I fortuitously met David Hockney, who told me to do whatever I liked, as that was what he had always done.
This was a release for me from the self-imposed Coldstream method.
I started using different viewpoints like Cezanne and local colours like El Greco and rhythms like Delacroix.
I suddenly realised that art was about beauty. I painted again from the model and from fashion magazines like Vogue which are full of beauty and glamour.
So full circle back to my childhood upbringing!
Needless to say I have hundreds of clothes shoes and bags!
I also am very particular and fastidious about the decor in my flat!
This is part one of my art story...the second part is how I came to invent my eventual style, which I call Fractism. It is made entirely of paper and is cut paper relief, but of course it is all cut from glamorous magazines.
(To be concluded next week)