Stitching a sustainable saga
Anita Dongre is on a mission to build a carbon-neutral fashion empire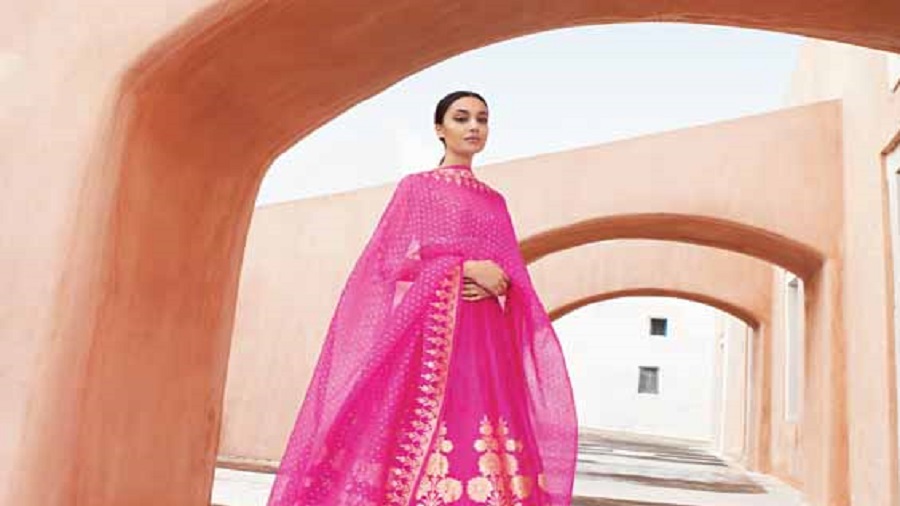 ---
---
For Anita Dongre, perhaps the "designer" prefix is only a brick in the wall of a larger design that she is the architect of — turning her company with a reported annual turnover of over $100 million (about Rs 750 crore) into a carbon-neutral enterprise and uplifting communities from the hinterland by empowering women.
With multiple labels catering to the entire gamut of sartorial demand, the House of Anita Dongre is what it is today due to Dongre's expertise in design, acumen in business and a sagacious tenacity to work towards a sustainable future.
And she has firmly put her money where her mouth is, be it in the form of her HQ that saw the conversion of 100,000sqft of barren land into a sprawling eco-conscious unit in the hills of Rabale in Navi Mumbai, her "heart-crafted" brand Grassroot that strives to be sustainable from the points of view of who makes the clothes and how they are being made, or even taking steps to make her older pret labels sustainable through the use of conscious fabric and packaging.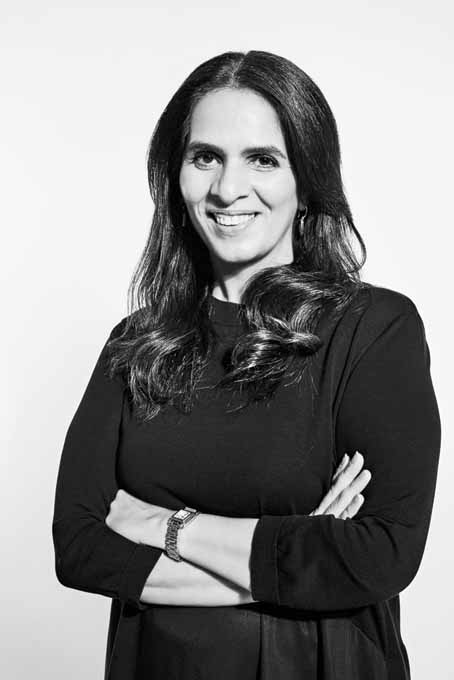 She has a store in New York and recently held her first virtual trunk show over the American independence day weekend. "Professionally, I see my company being carbon-neutral in five years. Caring for your people and the planet have far-reaching benefits to both profit margins and your conscience, so the challenge is to keep at it and continue inspiring yourself and others to make the effort," she tells The Telegraph. Excerpts from the interview.

You are the only Indian designer to join the Sustainable Apparel Coalition. How did your love affair with sustainability begin?
We were raised in a culture that was already extremely sustainable and we were taught never to waste resources and I truly believe that it was this upbringing that reflected and still reflects in my personal belief, day-to-day living, design philosophy and work. In that sense, sustainability is a way of life and not a short-lived, or sudden love affair. I think this is true for most Indians who were raised to conserve, reuse, upcycle and never waste.

To someone who is as invested in sustainability as you are, what does "sustainability in fashion" mean?
Sustainability for me is simply a way of life that also affects your sartorial choices. My idea of sustainability is not very different from what Indian traditions have always reinforced. The Indian sub-continent has amongst the oldest living cultural traditions. Handed down over generations, these cultural traditions held at the very heart of them a celebration of nature.
In fashion, we look at traditional artisans to guide us back into a way of creating art that is respectful to the earth and wastes nothing. While I can't speak for others, sustainability is a thought process and a way of life that recognises the impact of our every action on the planet. It's an approach that has guided my every decision for as long as I can remember.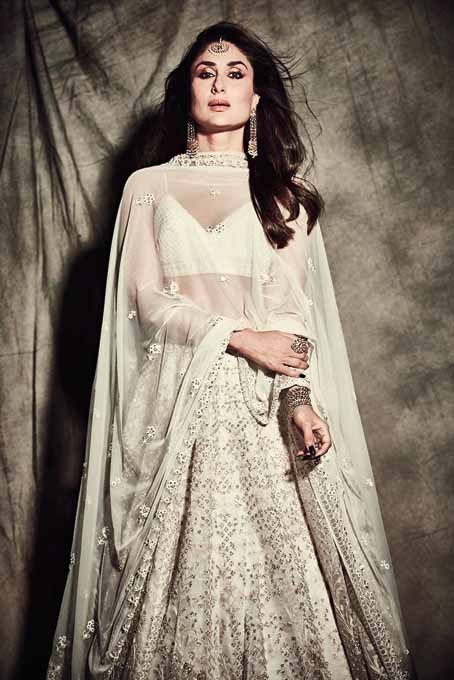 Setting up an office space that harnesses nature's strengths for cooling and lighting, building a compost pit, a biogas plant, recycling water; and, in our product, the choice to work with artisans, to be inspired to tell stories about nature and indigenous practices, and choosing packaging that's earth-friendly — I could go on but essentially, sustainability is a way of life and doesn't work if compartmentalised.

How did you conceive your "heart-crafted" brand, Grassroot?
Grassroot is a 30-year-old dream. What made it happen was meeting the women of SEWA (Self Employed Women's Association) and realising how important this work would be for the villages of India. There is a desperate need to bring steady, sustainable employment back to our heartlands. Through building Grassroot, we have taken the first few steps towards that future while also shining a spotlight on India's rich textile traditions. Through Grassroot and the Anita Dongre Foundation, I have had the privilege of meeting and working with many inspiring women. We work with artisan clusters to take employment back to the villages of India. Multiple studies have shown that a whole community benefits when a woman makes financial decisions and from working with these women's groups, I find that this is entirely true.
Women will drive the economy of this country on the strength of their dedication to lifting communities out of poverty. When unskilled, they're willing to work hard to learn a skill that will empower them financially to make better decisions as a family. In Maharashtra, we have trained hundreds of women across five centres to gain skills and be employed in their villages. With skilled artisan clusters, we make sure to send work to villages to the same end. The result is beautiful craftsmanship in design and entire communities being lifted out of poverty.
All the behind-the-scenes stories are of strong women who are lifting their families out of the circle of poverty and how this ability to bring an income to the household and community have given them a voice at the table. Ensuring dependable and accessible income is the first step towards empowering our highly capable women in rural India.

What are the challenges of turning the House of Anita Dongre with a reported annual turnover of over $100 million into a carbon-neutral enterprise with multiple sustainable ventures?
The most common challenge in building a sustainable business is convincing people that sustainability is good for the bottom line. In the last few years across all our brands, we've started working with sustainable fabric and biodegradable packaging material, both of which felt impossible when we first started discussing it.
Caring for your people and the planet has far-reaching benefits to both profit margins and your conscience, so the challenge is to keep at it and continue inspiring yourself and others to make the effort. With AND and Global Desi, little things make a big impact like having energy-efficient lighting in the stores and working with non-profits to make accessories from fabric. There's so much more to do but such exciting early steps.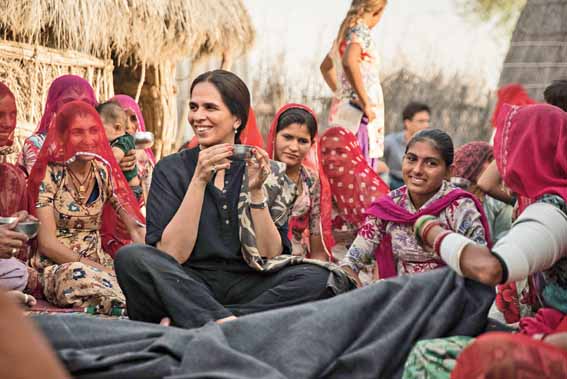 From AND to Anita Dongre, and Western designs in all sizes to gota-patti and bridal lehngas with pockets — how do you define your relationship with Indian craft and the modern Indian woman?
My earliest memories are of visiting Rajasthan over summer vacations to meet my grandparents. While there, I would wander into the markets and spend hours designing bangles and fabric patterns with artisans. On the other hand, I'm an avid people-watcher and spend hours talking to young women who are rewriting corporate India. My design philosophy is a bridge between these two worlds.
My muse is the modern Indian woman who is still rooted in tradition and my partners are Indian artisans who bring my vision alive with their rich artistry. I have always strived to create beautiful designs that are relevant for the modern woman while also keeping craftsmanship relevant in the 21st century. My approach to design is utilitarian, conscious of aesthetics and sensitive to the earth.

Your design HQ in Navi Mumbai is an eco-conscious building. Tell us about some of its features.
Our office space in the hills of Rabale is very special to me. The 100,000sqft property has been transformed from a barren piece of land, nestled between the lush green hills of Rabale. We used the luxury of space to build an ergonomically-designed office that functions on the principle of 'reduce, reuse and recycle'. The walls are designed with air gaps and insulation to optimise energy efficiency and for the hottest days, we have air-conditioners that don't go below 24° Celsius.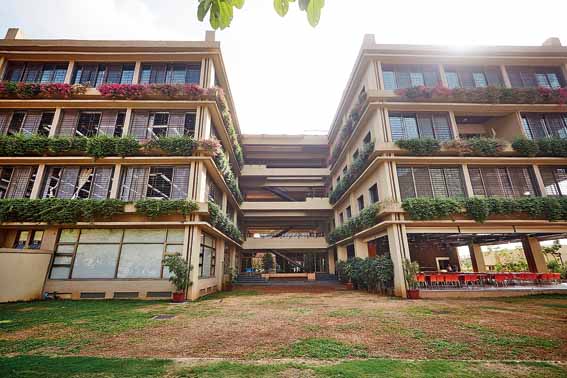 To reduce the environmental impact, our waste is segregated and goes into a compost pit that produces biogas for our kitchens that serve only vegetarian food. We recycle water and have every tap fitted with a device that reduces water consumption. There's a terrace garden, flowerbeds across every walkway and balcony, further improving the air and temperature of the space.

What are some of the biggest hurdles that you have faced in your quest for complete sustainability?
Bringing about carbon-neutrality is a slow process and requires focus. One of those big-picture contributors is keeping family units together in villages by making livelihood accessible. At Anita Dongre Foundation, we have trained 200 formerly unskilled women in rural Maharashtra and ensured employment in these villages. Today, Anita Dongre Foundation runs and advocates for these village production units in six villages and we have its sights set on expanding this impact.
As designers, we must take the responsibility to educate our shoppers and garner support for handmade products — the silver lining of this pandemic has been shoppers weighing their impact on the planet with every purchase decision.

You are also one of the few Indian design houses that have attracted foreign investment and your retail network has almost 1,000 stores. How do you ensure that there is no diffusion of your design DNA and ethos amidst all this?
I started this business with my sister Meena and, shortly afterwards, my brother Mukesh joined us in bringing my vision to life. In recent years Yash, my son, has joined us too. With my family, we share a sense of purpose for this business and a varied set of experiences that have made House of Anita Dongre what it is. It was my vision from very early on when I started the business to professionalise the organisation and my goal was that the brands and businesses had to outlive the founders, including myself.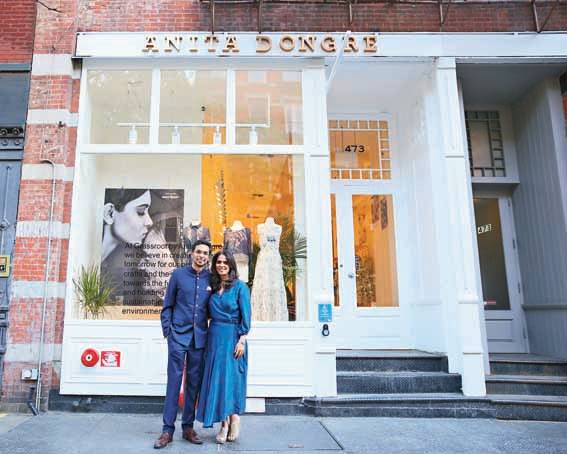 With this in mind and to expand the business, we needed both capital and expertise, which could come from a right partner and, in our case, it was General Atlantic (GA). The team at GA brings in their professional experience while believing in my vision and trusting the core of what we have built.

How has the pandemic affected your plans of making women-driven craft clusters sustainable?
The pandemic has been a bigger reminder of why it is important to continue doing what we have been doing this whole time — creating opportunity for women, especially in rural India. Our plans have been delayed in terms of execution, but we have used it to plan a model that ensures the greatest benefit. Post the pandemic also, we will continue to grow these initiatives and take work back to the villages. We do, however, need the media and shoppers to believe in this vision and support us in making it real.

What are your immediate plans for the House of Anita Dongre?
Professionally, I see my company being carbon-neutral in five years. We have a team that is constantly working on finding more sustainable alternatives to our processes and materials, and we want to encourage more people in the industry to walk this path. The hope is that more and more people understand the importance of the impact their actions cause to the planet and join us in this movement to make the world a better place.