Whatever is born is impermanent
And is bound to die.
Whatever comes together is impermanent
And is bound to run out.
Whatever is built is impermanent
And is bound to collapse.
— Patrul Rinpoche
A fashion designer's collection is more often than not, a reflection of their state of mind. For Anamika Khanna, her collections invariably hold up a mirror to the emotions she feels while conceptualising a particular collection. That her mind is dwelling on the impermanence of life is something I learnt during my recent conversation with Anamika, a few days before she was to open the FDCI x Lakme Fashion Week with a digital showcase. The emotions were reiterated in these lines that opened the four-minute film unveiling the collection, 'Timeless The World'.
Timelessness is something on her mind too, a thought that stems from the idea of impermanence, perhaps. "I felt it (the pandemic) was the time for contemplation. For me, it was the time to realise that I don't want to leave behind a legacy of just clothes, I want to leave behind a legacy of honest design, experimentation. When I am gone I want people to say that these are timeless pieces," Anamika had said. And timeless they are — the pieces that made up the collection she showcased on March 16.
Abstract and floral art fused with varied craft forms and modern design elements such as tassels and fringes to create a beautiful kaleidoscope. Artists Deepak Kumar Saw, Smriti Lekha Gogoi and Amlan Dutta painted live on film, on the canvas of white flowing pieces, with brushstrokes in vibrant colours. Luxurious, ornate, vibrant and opulent are words that the collection brings to mind.
Jackets — lots of them in various shapes and lengths, from floor-length ones to sharp-cut blazers and shrugs — are seen through the line. Flowy, asymmetrical skirts and pants paired with one-shouldered tunics and cropped tops, a lehnga, a shimmering green bodice with a skirt — variety is what defined the collection. The menswear saw jackets, robes and sherwanis, with cropped pants and pyjamas. An abundance of white was noticed amidst bright yellows, greens, corals and metallic hues.
Tassles and fringes were used liberally all over the garments and so were embroidered patches that adorned different parts of an outfit. The extensive embroidery combined with the hand-painting made an exquisite melange to create looks that were truly without boundaries and followed "no rules", once again a reflection of Anamika's state of mind. "You know, I am in the space where I don't know rules any more. I just don't want to have rules and limits any more. I want to push these barriers and boundaries. Like, it doesn't matter to me if it's Indian, whether it's Western... nothing matters," Anamika had told me.
The contradictory yet intertwined thoughts of impermanence on the one hand and timelessness on the other is brought out beautifully through the film, which ends on a hopeful note that says:
And yet,
Reborn we will be,
Together will we move,
Rebuild our lives we will.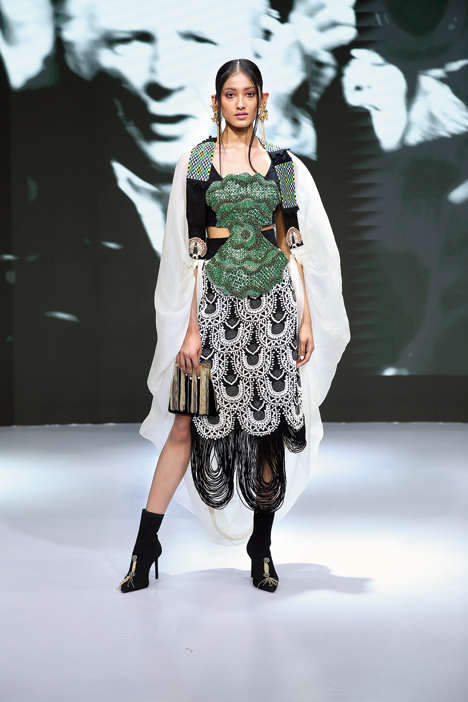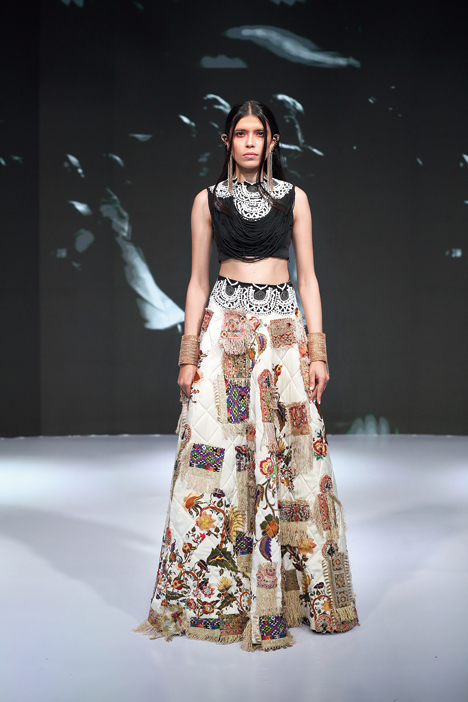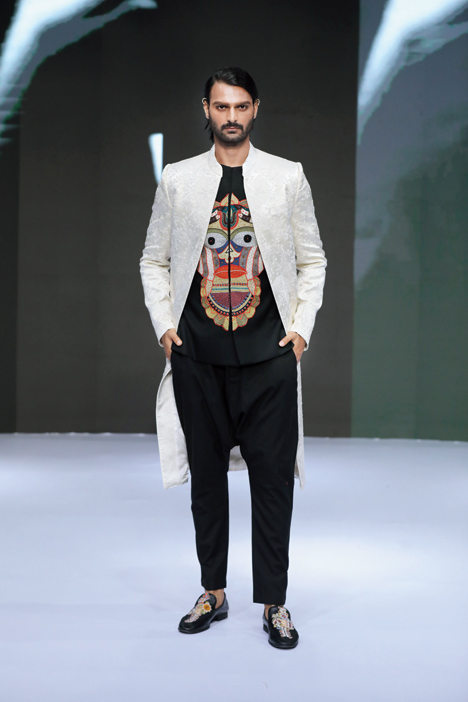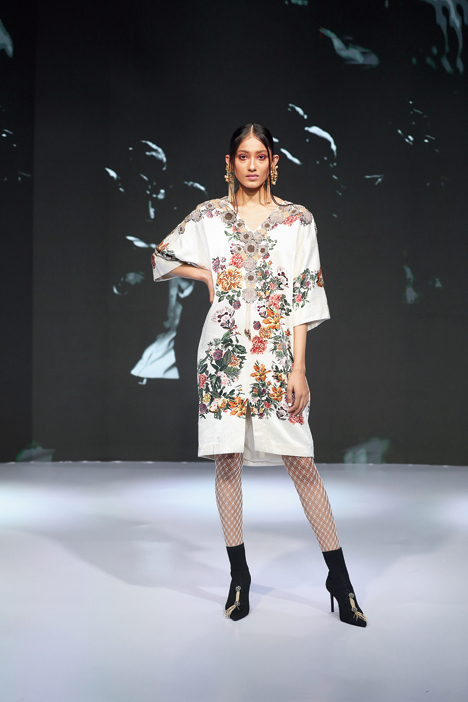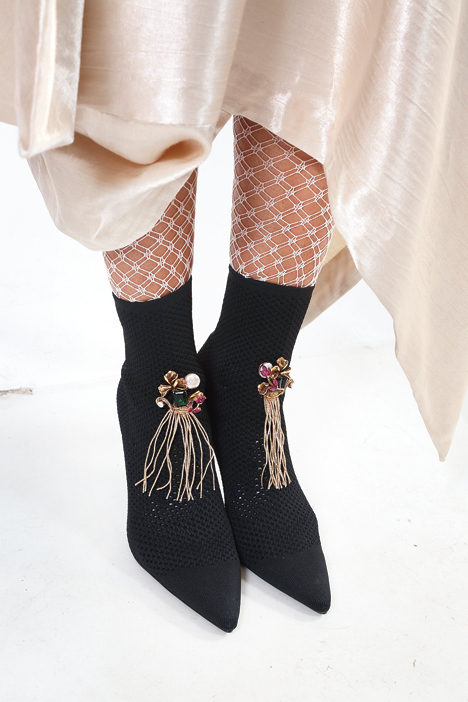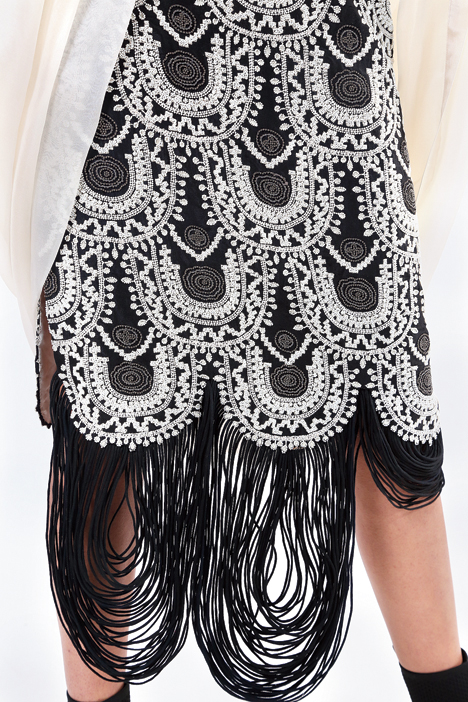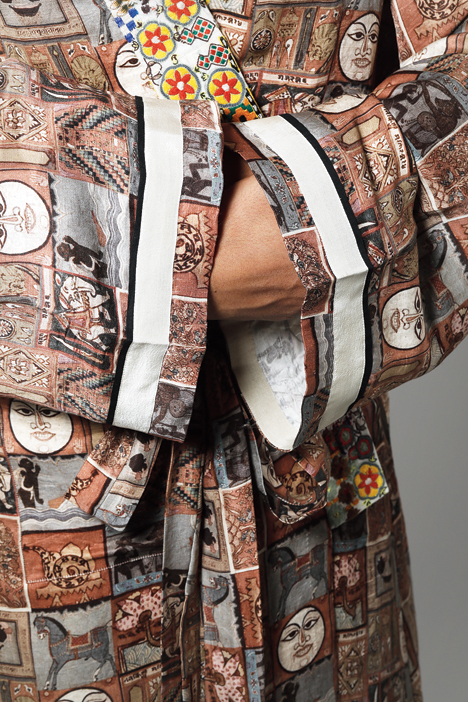 Pictures courtesy: FDCI x Lakme Fashion Week