A tribute to Karl Lagerfeld
Karl Lagerfeld's book of quotes was almost like a lesson in life for designer Anamika Khanna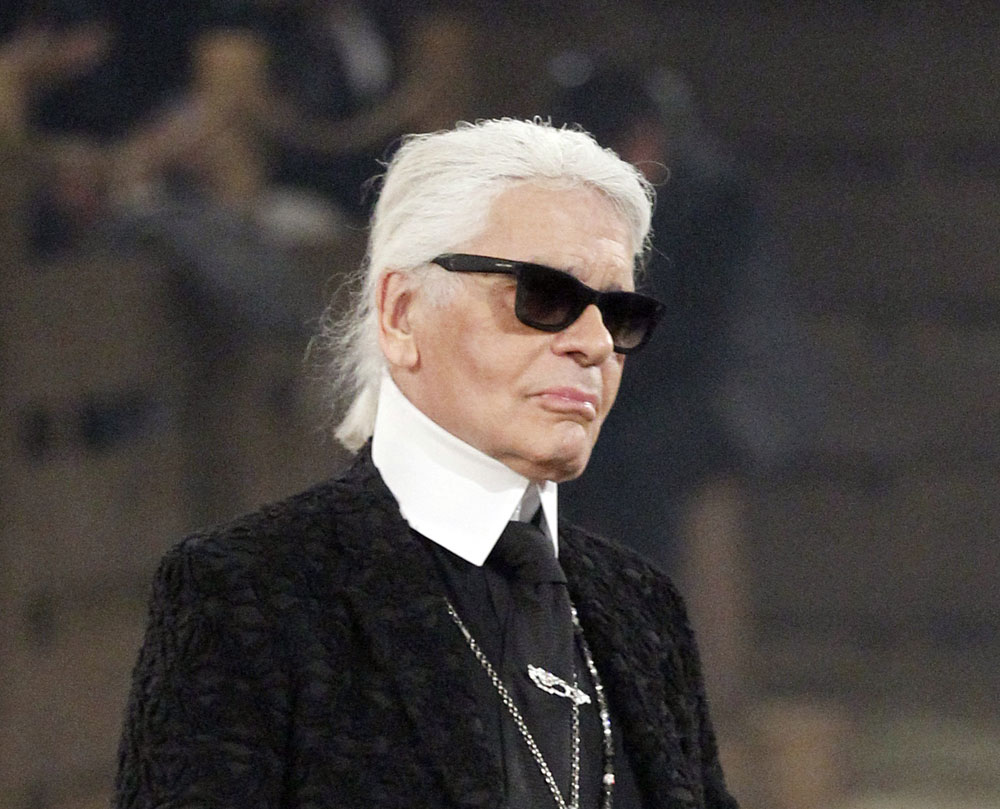 ---
---
My lesson Number 1
"I'm arguing in favour of the 48-hour day. I can't manage with just 24 hours"— Karl
Then he said: "I hate holidays! That's for people who always do the same thing in the same place. I spend my time running from Milan to Paris to New York. I work 20 hours a day, on my own initiative. I'm the definition of the independent professional."
This has been and will be a personal lesson in my life. One knows that to achieve heights, that extra mile needs to be walked and there are no excuses.
My lesson Number 3
"To be distinguished: It's dull, that expression, not modern at all, something a clerk would say: 'The lady is very distinguished.' I don't want to be distinguished at all. But I don't mind if people distinguish me"— Karl
This quote somewhere resonated with me and my life in fashion where on an everyday basis we have attempted to break away and do our own thing. Many a times, we have been told on what we must do, what my colleagues are doing, and we are not. Lesson in life… it's okay to do your own thing. Thank you Mr Lagerfeld.
My lesson number 4
"What is a 'style'? It starts with breaking away from convention, smashing accepted reality"— Karl
"The clothes don't have to suit you; you have to suit the clothes"— Karl.
Many times I have been asked to comment on what style is. I have no authority to comment on anyone's style quotient but I know for sure that style is personal. It is a way of life and a spirit. An elegant mind and a sense of ownership, to your sense of dress and life itself.
I could carry on, but at this moment with complete respect, RIP Mr Karl Lagerfeld. It is true about being ageless for him and as he said himself that he did not belong to any generation. He will live on, a force of nature, illustrator, photographer and an inspiration that will remain.
My greatest luxury is not to have to justify myself to anyone"
— Karl Lagerfeld
Hearing the news that Karl Lagerfeld, at the age of 85, remained no more, I felt somewhere a personal sense of loss. A legend of a man that influenced the fashion industry for almost a century and the creative force behind giants like Chanel, Fendi and his own eponymous label, a face that one recognised from even half a sketch, a face that one hung on bags in the form of pom-pom charms, with pride. It was on a trip that I had bought this book The World According to Karl. Going through his own quotes I realised this was not just a legendary designer, he remained a giant of a man with an unapologetic take on his life and the way he chose to live it. This little book of quotes was almost like a lesson in life and with extreme humility I am sharing a few that have influenced me immensely.
My lesson Number 2
"There was a time when so-called 'high society' people would phone each other's servants. Now they're the ones being phoned non-stop and they think they have to pick up that second if possible, as if they were working on the switchboard of a big hotel during high season at rush hour"— Karl
True that. Personally for a while I have felt that creatively I am only half as efficient with my handphone around and being available all the time. Where is the concept of deep work? For a fashion show we recently had, I realised most people hadn't really watched… they were only recording with their phones.