Phrases like 'Chowringhee nights', 'Jadavpur joplins', 'the Ray heroines', 'the hipsters of Sudder Street', 'the Chatterjee sisters of Karnani Mansion', 'Uthup and Mrs. Sen', 'the nerdy bookstore girl at College Street'… stare at you from Sabyasachi Mukherjee's latest campaign video showcasing an eclectic kaleidoscope of colours and silhouettes. 'An amalgamation of cross-cultural influences seen through the lens of a Calcuttan' is how Sabyasachi often describes his work. The latest campaign announces a landmark moment for brand Sabyasachi that has been invited by New York's prestigious Bergdorf Goodman for a pop-up showcasing the entire repertoire — clothes, accessories, jewellery et al — to be held from February 20 to March 15. "What I am most excited about is rather than going as an Indian designer who has to fit into a new customer base, they are actually acknowledging the power of the Indian customer base. They are inviting us to sell clothes to our customers. I think this is a little bit of a historical moment for Indian retail in the global fashion arena," said an excited Sabya when we dialled him for details.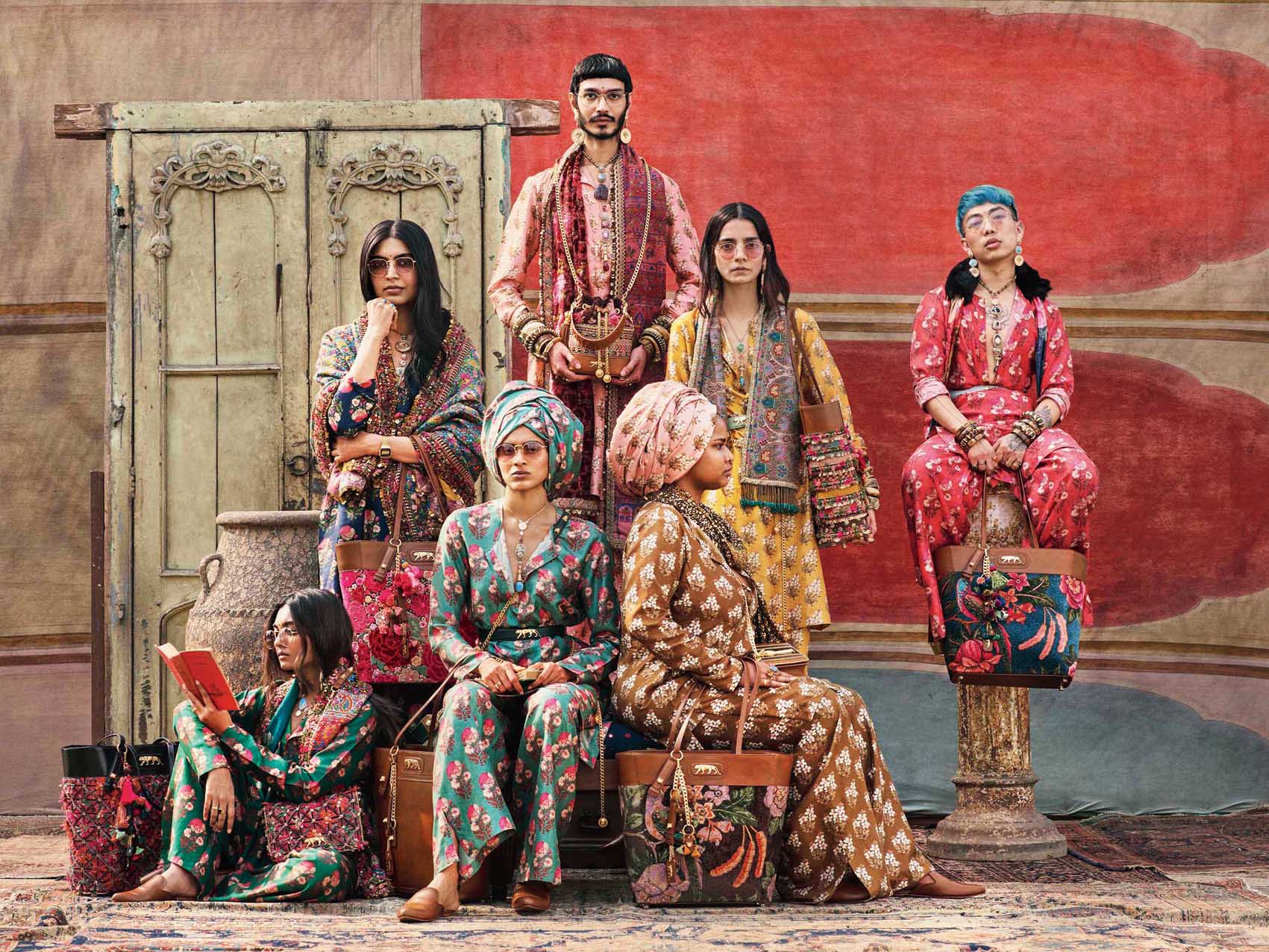 Tell us about the Bergdorf Goodman pop-up and how it came about…
We had a very successful exhibition in Bergdorf Goodman where we sold over 2.5 million dollars worth of jewellery, and they were very happy with the brand. The second thing that had happened was when Bergdorf was completely shut down, there was a very unique moment… an Indian couple called up Bergdorf and tried pestering them to be able to buy some Sabyasachi jewellery for a wedding. As a very first time, Bergdorf actually set up a shop on the sidewalk and sold fine jewellery to her… with a desk and a mirror and a security guard and this was reported by Vogue and New York Times. So they understood that the brand has a lot of staying power in America and they invited me to do a showcase at Bergdorf during New York Fashion Week and they gave me one of the most important spaces next to the Dior shop-in-shop. And they asked me to create a world of Sabyasachi… in which we have ready-to-wear clothing, scarves and shawls. Plus, we have a new global line of handbags that we are launching… apart from that we have bridal wear, both European and Indian… and we have saris. But for me the biggest story is that as an Indian designer I can go to one of the top fashion stores in the world and sell clothes to my customers.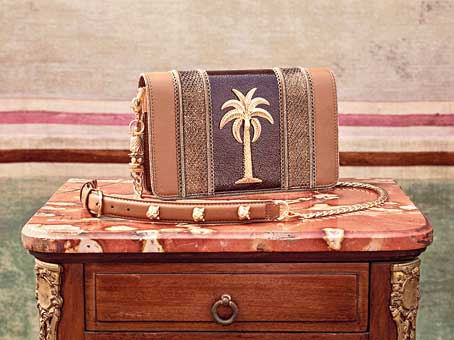 Can you share some details about the collection you will be showing?
So we are doing Benarasi saris, embroidered pashmina saris, some cocktail gowns, we are doing a modern bridal outfit an Indian bridal lehnga, two very bohemian bridal lehngas, then we have a lot of beautiful scarves and stoles. We have a lot of lounge wear, ready-to-wear, we have trench coats, jackets, men's sherwanis for women, like very gender-fluid sherwanis. Apart from that we have our usual bridal and fine jewellery. And we have a new line of handbags and belts that we are launching in Bergdorf… it's a global launch for the first time… So it's a very large collection, it's over 250 pieces.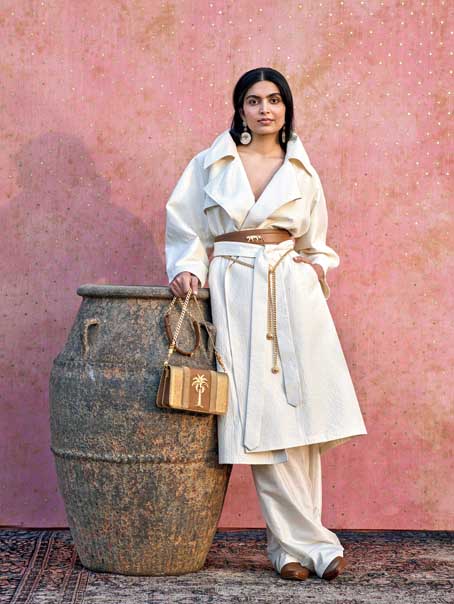 Taking your jewellery to Bergdorf was quite a dream-come-true moment. Now you are taking the entire world of Sabyasachi to Bergdorf. What are you most excited about?
Yes we are taking everything... clothes, accessories, jewellery. More than taking all of that I think what it means for me and for India is that we no longer have to go to the West and sell clothes for them. Earlier when people used to go to the West and do fashion weeks... they used to always say this is too Indian, that is too Indian.… You know how the Japanese designers made an invasion into Paris during (Yohji) Yamamoto and Issey Miyake and they brought the Japanese sensibilities into Paris, what I am most excited about is rather than going as an Indian designer who has to fit into a new customer base, they are actually acknowledging the power of the Indian customer base. They are inviting us to sell clothes to our customers. I think this is a little bit of a historical moment for Indian retail in the global fashion arena. Because it is fine to do fashion weeks in the West where you show couture clothes that are meant for their society, but imagine going to a fashion week abroad and actually showing clothes for your own community. So for me this is like breaking the glass ceiling. And today when I look at Kamala Harris, when I look at Biden's cabinet full of Indians, I just think that America is waking up to a new Indian resurgence and is wonderful.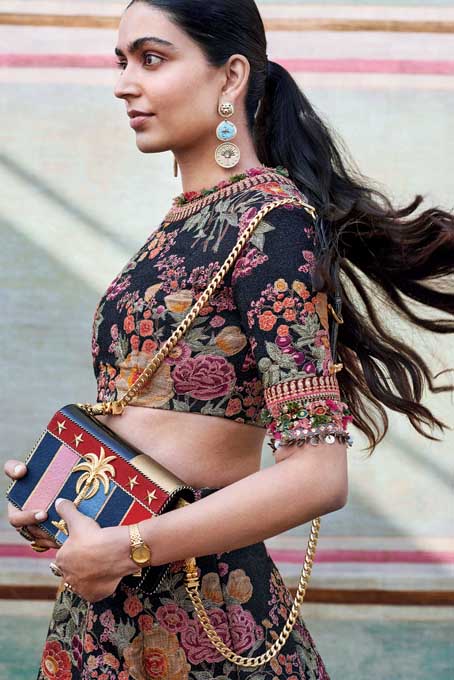 Now, I have to ask you about the big news of you selling 51 per cent stake of Sabyasachi Couture to Aditya Birla Fashion. I know you have chosen to be mum about it…
So Mr (Kumar Mangalam) Birla and I have been talking for a very long time about this. One of the reasons why I did this is because you see, I don't have any children, and many designers don't have a future plan for their brand and the brand dies with them... but I wanted to create a legacy, I wanted to corporatise my business while I was still at my prime. I wanted to do this while I was at the top of my game so that I could spend the next 15-20 years building continuity of my brand... and building the future and creating a global brand out of the country.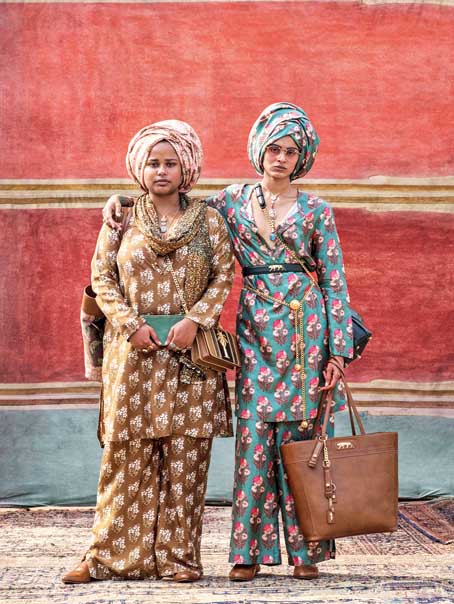 There are speculations that you will shift focus more to your jewellery now…
No, we will do jewellery, we will do a lot of things that are going to happen in the next two years... so I would say wait and watch. The brand is going to remain as it is... just because an investor comes doesn't mean that the brand is going to change. There are many brands all over the world with investors... investing in a brand doesn't mean it has to change a brand's DNA or operations at all.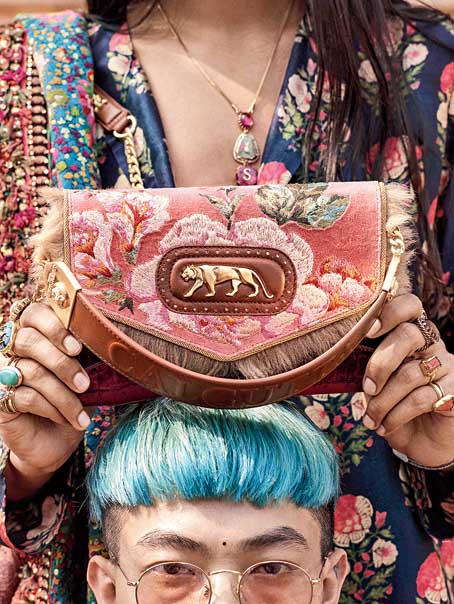 Now that things are opening up and we are almost back to normal, what activities are you planning with your brand after this long lull?
We are finishing this, then we have a few global exhibitions in jewellery, also I am going to be shooting my bridal campaign at Taj Bengal... with all safety precautions. There are many more shoots coming up and this year we are going to go all out. I think after one year of resetting the business, it's time to show a new perspective. I will do physical show only when everybody is vaccinated and it is safe for us to do a show, otherwise we will do a virtual show and people can watch it on Instagram. Because I have been very very responsible about the way I have handled the Covid socially… I had kept my stores resolutely shut till November because I did not want to infect either my consumers or my staff. But right now as we get into a better phase with Covid, slowly and slowly we will start opening up but we will act with full responsibility.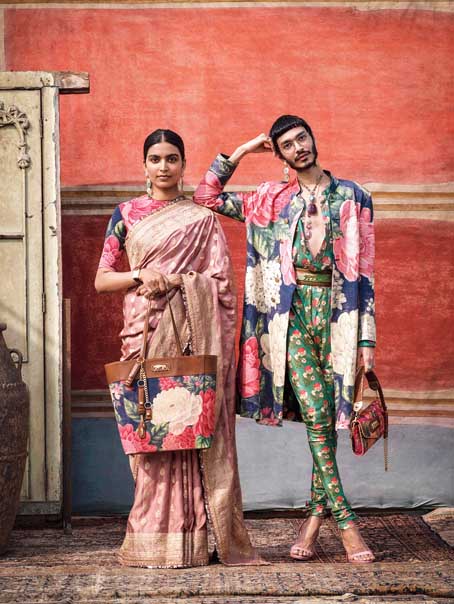 How do you look back at 2020?
When I look back at 2020, I think it was a great year for me. I spent the entire lockdown at home with my parents. I had a lot of me-time — I read, I gardened, I learnt how to cook, I introspected a lot, I realised what was necessary and what was not necessary, and it also made me a lot more confident about who I am, what my brand represents. Sometimes you need to be able to take a back seat from the universe that you are in to be able to understand what you have built, and how you need to protect it and value it... I think it gives you a better perspective of who you are as a human being and what you want to do in your life. What's your perspective of your brand vis-à-vis the larger fashion industry in the current scenario where the industry has taken a massive hit owing to the pandemic?
I don't want to sound arrogant about it, but we are a recession-proof brand, because we sit at the apex of the bridal industry. And even during Covid a lot of people got married. And you know what happened with the bridal industry, weddings didn't shrink but the number of functions shrank and the scale shrank. So people probably cut down Sangeet and Mehndi but they still did the wedding. So a lot of customers who might be buying other designers for the other functions but we are a popular choice for the wedding day. So our business was very robust inspite of our stores being closed because we operated out of WhatsApp and people bought us through virtual calls and everything. Also you know, I have built a very financially solid business as you have seen in our valuation over the past few years. So I had told my staff that we will not damage the business by flouting safety protocols... we will do what is necessary to do. So if one year it means that we take a hit, we take a hit, it doesn't really matter. You have to understand that this is an exceptional year. One year cannot change the way you address your business. I am quite proud to say that even during Covid we managed to sell our clothes at full price... the brand did not go on sale like most other brands did... and we held our own and I am happy that I am in a position to do it.