Actress Madhumita Sarcar slips into a monsoon lookbook
Designer Jyotee Khaitan's 2021 monsoon collection reflects moods that are flirty-fun and romantic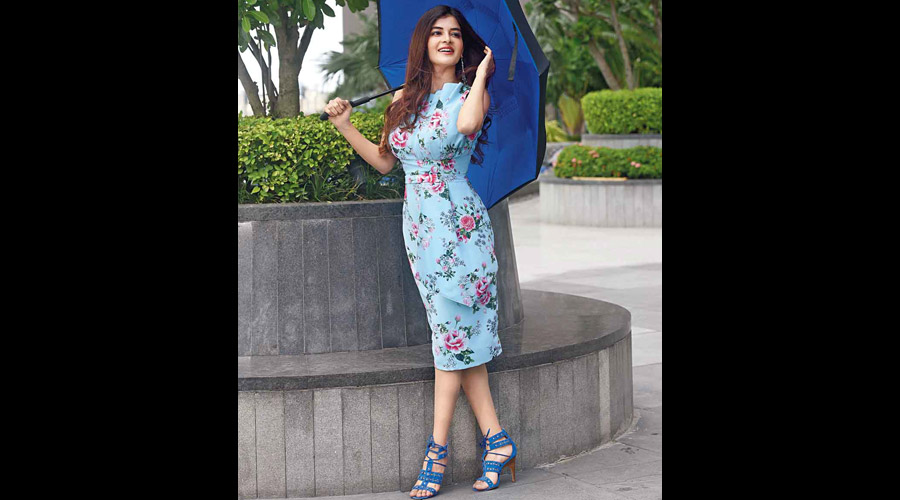 ---
Published 31.07.21, 04:15 AM
|
---
Designer Jyotee Khaitan's 2021 monsoon collection reflects moods that are flirty-fun and romantic. Asymmetrical cuts and flowy silhouettes make up the range. The collection has outfits for various occasions and in a diverse colour palette, ranging from the quintessential monsoon blue and green to the classic black and classy plum. Actress Madhumita Sarcar plays the muse in this The Telegraph special shoot at JW Marriott Kolkata.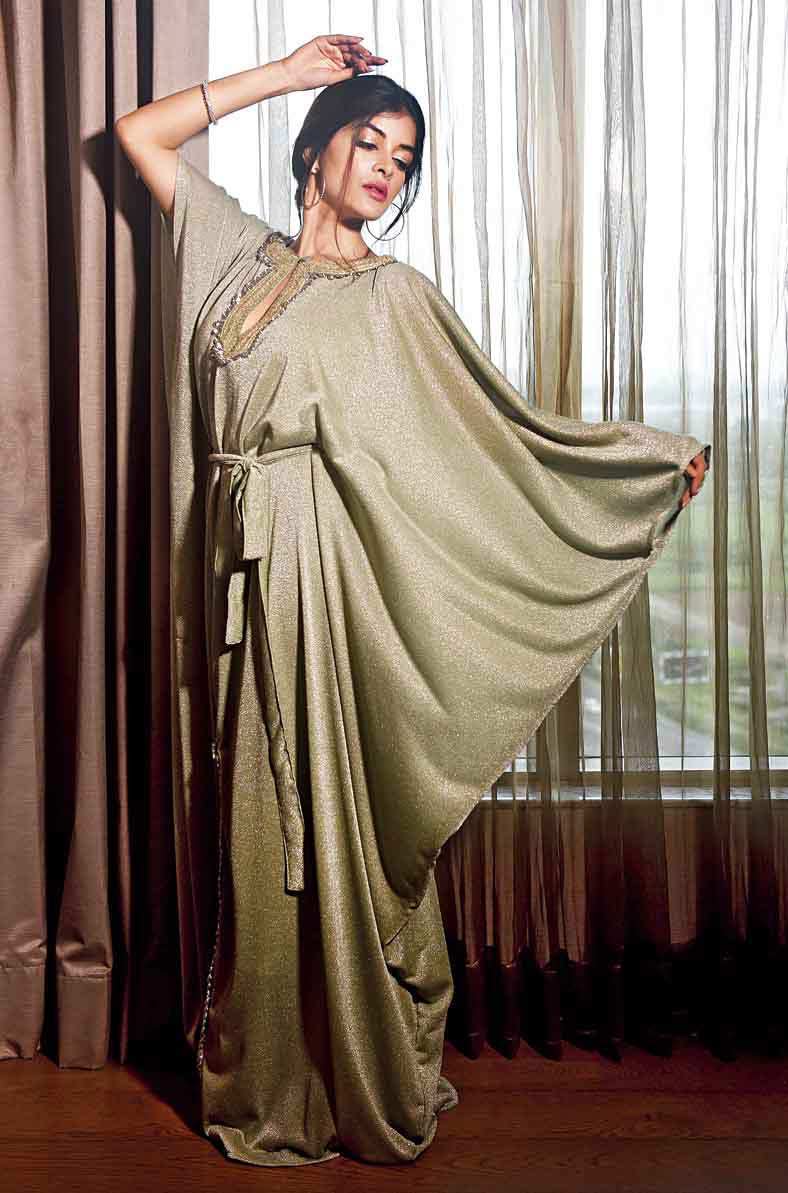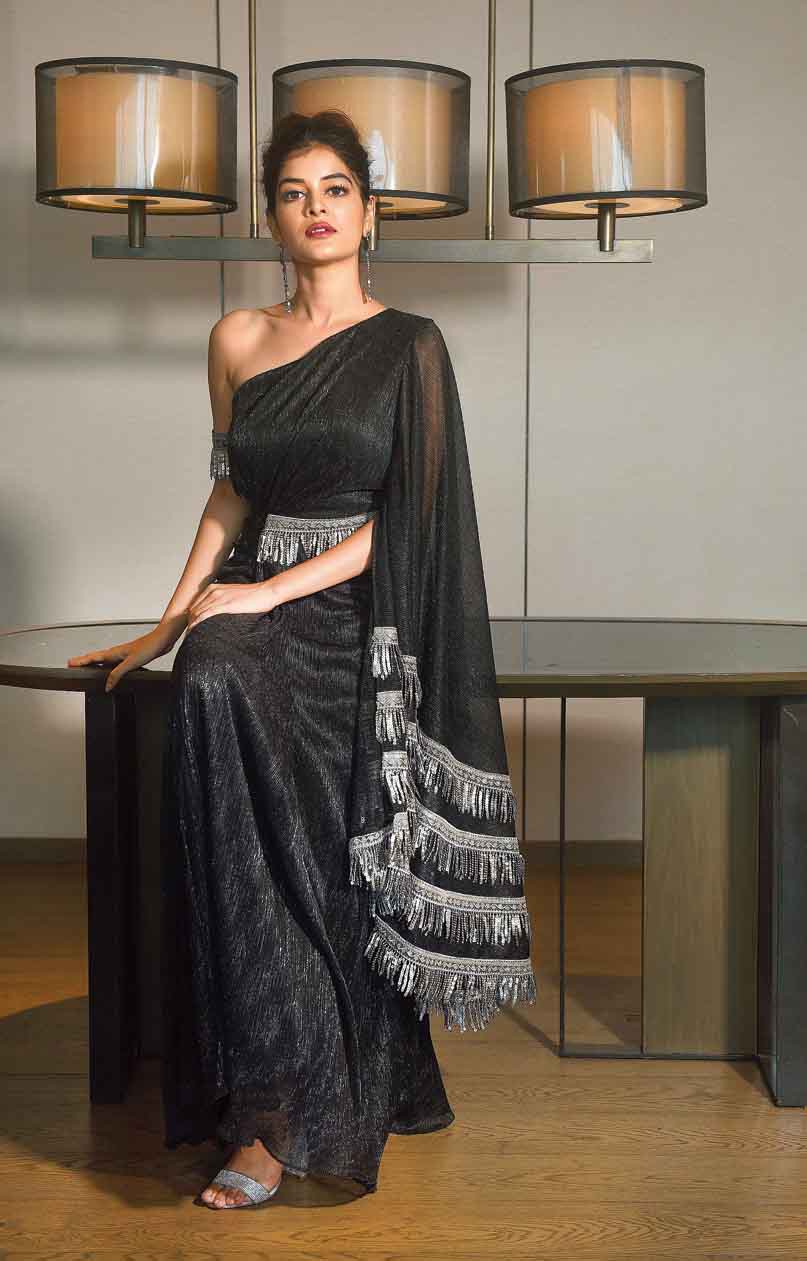 Madhumita's monsoon loves...
Of course! It is one of my favourite seasons after winter.
What are your favourite monsoon memories?
My schooldays and my childhood memories. I used to come back home walking after school and most of the time I used to prefer not to take the umbrella with me so that I could get drenched. (Smiles) My mom used to scold me so much. Once she even beat me up asking me not to do this because I could fall sick, but I didn't care.
What are your earliest memories of monsoon?
Staying in Ballygunge and facing the waterlogging! Apart from that, I used to wait for the school to announce a rainy day. (Laughs) 
What is your monsoon fashion like?
Anything that is above the knees. A tunic or a frock.
Your monsoon occasion lookbook would be like...
A black churidar.
What kind of a colour palette do you keep for your monsoon looks?
I prefer darker shades because of the mud and the splashes....
What kind of accessories do you choose during this season?
I am not a great fan of accessories. I like to keep my looks simple.
What is a must in your bag while stepping out during monsoon?
I don't carry my umbrella. Nothing monsoon-friendly really, only my car keys.
One beauty product you keep handy during monsoon...
Hair serum. I use that a lot.
What is your monsoon skincare and haircare routine like?
I take frequent showers and I apply moisturiser. I mostly follow whatever I maintain throughout the year.
Speaking of the monsoon, we can't miss the food. What's your rainy-day favourite?
Khichuri, dim bhaja (fried egg) and begun bhaja (fried brinjal) any day.
If you find yourself free on a rainy day, how do you like to spend it generally?
With my family. I ask my mom to cook me some khichuri and I spend my time with my brother listening to music with my headphones on. I like looking out of the window, looking at the rain... I feel nostalgic  when it rains.
What are your favourite monsoon films?
Mausam, Raincoat, Jab We Met.
One person you like to spend the season with...
My mom any day.
One celebrity you would like to spend the season with...
The Korean actor Lee Min-ho. I am a great fan of his.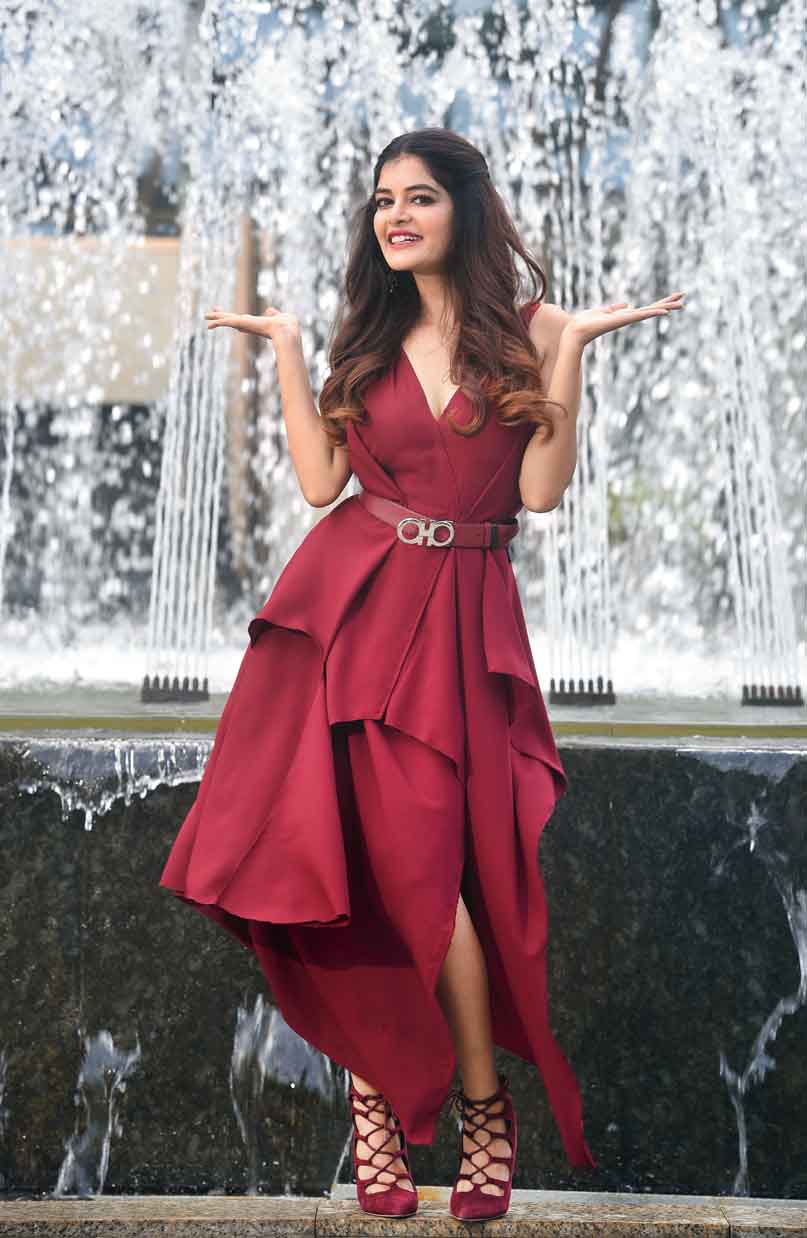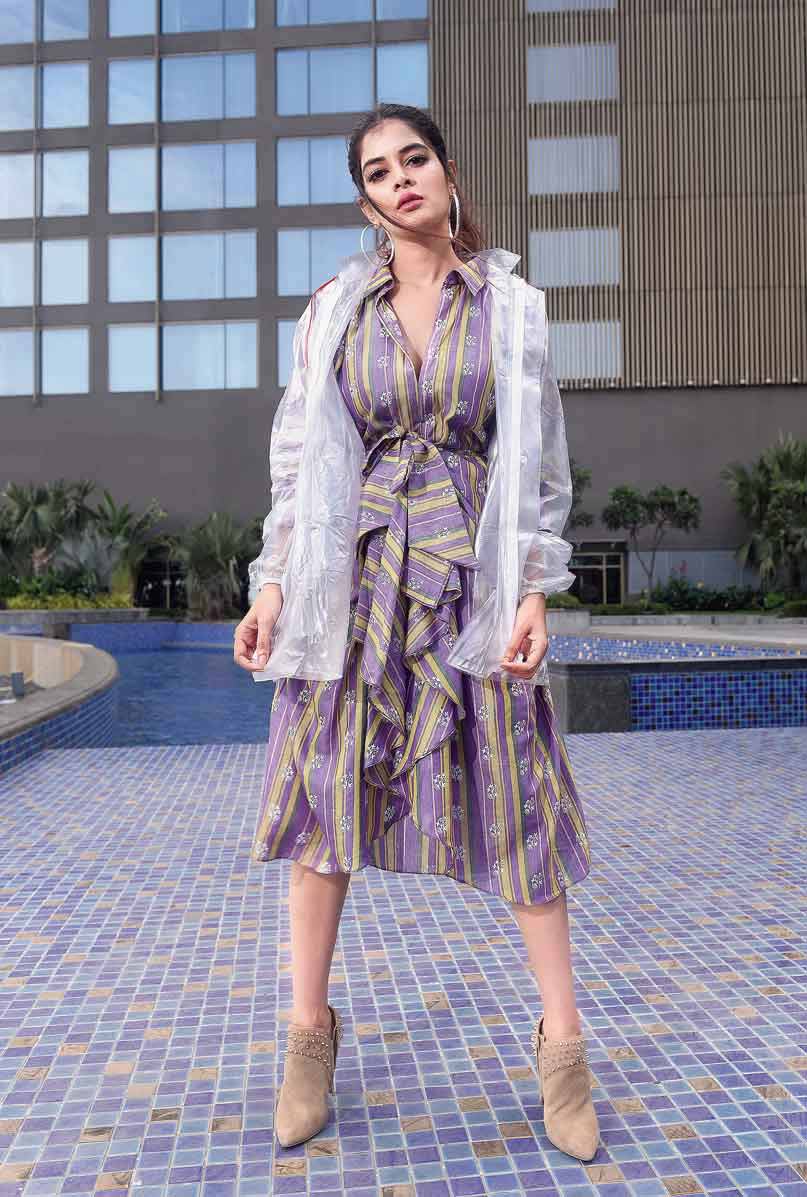 In this season's collection, Monsoon Love, romantic silhouettes meet contemporary and eclectic details, creating unique designs. There is a perfect play of structure and fluidity with soft pleats, asymmetrical cuts and hemlines and sensuous drapes. The silhouettes are contemporary with high-octane designs. It is a collection that transports you to a world of romantic playfulness and instils a sense of love and joy within you — Jyotee Khaitan
Pictures: Pabitra Das
Location: JW Marriott Kolkata
Hair and make-up: Suman Ganguly