A talk on sustaining fashion, and its future in the wake of the pandemic
A recent all-encompassing webinar on fashion titled Reweaving Fashion, where relevant members of the industry chipped in with their inputs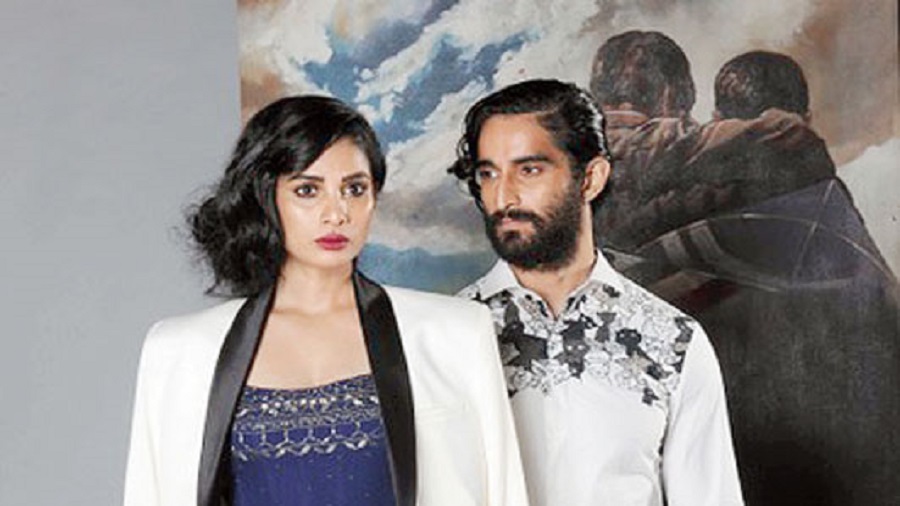 ---
---
The Calcutta chapter of the Indian Women Network (IWN) under the aegis of the Confederation of Indian Industry (CII) held an all-encompassing webinar on fashion recently, titled Reweaving Fashion, where relevant members of the industry chipped in with their inputs.

Handloom & sustainability
Comprising two sessions, the first one saw Mayukhi Basak of Biswa Bangla, Malavika Banerjee of Byloom and Siva Devireddy of GoCoop.com weigh in on the handloom aspect of the industry and what they are doing to make the weavers and looms benefit from their sales through a combination of help from the state, private marketing and techno-commerce. While Basak praised the weavers for staying in touch with them via WhatsApp through the pandemic and therefore, accentuated the importance of technology in the industry and the need to educate all stakeholders in it, Malavika emphasised on the importance of communicating to the public facts like why a handloom sari in person might look different from its picture. Devireddy added value to the conversation with his expertise in the field of connecting craft clusters across the country with technology.

The future of luxury
The second session saw designers Kiran Uttam Ghosh and Nil (of DevRNil) talk about how they, as designer labels, dealt with the crisis and the future of luxury fashion as they saw it.
"After April and May, June was better but when I say 'better', it's a fraction of a fraction of what we are used to. I don't think we are going back to the kind of sales we had for a long time," said Kiran, giving a perspective on how business has taken a hit. "Any fashion brand is completely dependent on their workforce and we had to make sure that they were taken care of, which was a big ask from private entrepreneurs," said Nil. Kiran also acknowledged the difficulty of ensuring awareness about the pandemic amongst members of the workforce who are from the hinterlands. Both agreed that the need of the hour was to put their respective people before profits to sustain their communities and to de-stigmatise Covid-19.
Faced with the twin problems of a pandemic and economic depression, the most important question that the fashion industry is plagued with at present is whether there will be buyers. "One of the ways in which I like to take control of my situation is to dress the way I usually do. I am not saying I will dress in a gold cape or something but just in terms of putting in the same efforts as I would if I had to go to office or meet a friend. I feel my small wardrobe that I have built and curated through the years has become my luxe armour. We are not talking about fancy clothes but clothes that remind you of who you used to be because life has changed and I like to believe that all women will feel like that at some level or the other. I am not talking about rushing out to buy new clothes but to buy good clothes," explained Kiran. She also drew from her experience of recently seeing girls in a remote UP village dressed rebelliously in simple contemporary clothes amid a group of women in saris and ghunghats, while she was driving down to Delhi. "I feel that a woman who probably rebelled against her family to wear that pair of jeans and top, maybe after watching a Bollywood film, will continue to buy those clothes because they symbolise a sort of hope for her."
Nil laid emphasis on the importance of pricing as he said that products needed to be toned down so that they can enter everyone's wardrobes. "The pricing has to be competitive, justified and the designs need to be toned down to fit those budgets," he added.
Both designers were of the opinion that physical retail vis-a-vis its online version was still very, if not more, relevant, even under the present circumstances, especially beyond a certain price point that demands the product be seen and felt.
Kiran pegged this time as a turning point forcing "designers and their audiences alike" in changing the way fashion is presented and consumed. "I don't think physical fashion shows on the scale, numbers and magnitude that we have seen will return and I don't think they should. It's a good thing that this time is forcing people to sit up and rethink certain scales," she added. Nil felt that an online showcase of fashion makes it "a bit more democratic" as it substituted the pomp with more relevant details.
Nil also addressed the lack of a helping hand to tide over the choppy waters as he said, "There was no response from the authorities for any direct help to the small businesses. So I'll have to tell all entrepreneurs to set aside some rainy-day funds from every pay cheque because you are on your own." He expressed hope for the younger generations to address it, perhaps in the form of a parallel body that could be more localised in their efforts to help the industry. Kiran, however, while agreeing with the need to set aside money for difficult situations, felt that it was a difficult time for everyone involved and not just the fashion industry. "It's not like nothing is selling but buyers are more interested in value-for-money so we, as designers, have to innovate," she said.
"At CII–IWN, West Bengal, it was imperative to have a discussion on the fashion sector amidst Covid-19 and its trajectory beyond because IWN is an organisation of women who are in the workforce or intend to be and the fashion sector engages a substantial number of women in its entire value chain, right from the artisans to the end consumers. Having said that, this sector is also certainly gender agnostic and we at IWN are always striving towards inclusion and diversity," said CII-IWN chairperson Sucharita Basu, who was behind organising these sessions.