Minimal with a sense of aesthetics, the curation on Nykaa Fashion Home looks new-age and cool. You will finds brands like Portico, D'Décor, Meyer, AA Living, Mason Home, Ellementry, Rosemoore and The Decor Remedy on the e-commerce platform. The Telegraph caught up with Adwaita Nayar, CEO — Nykaa Fashion and Founding Team, Nykaa, to know more about this latest offering from Nykaa Fashion.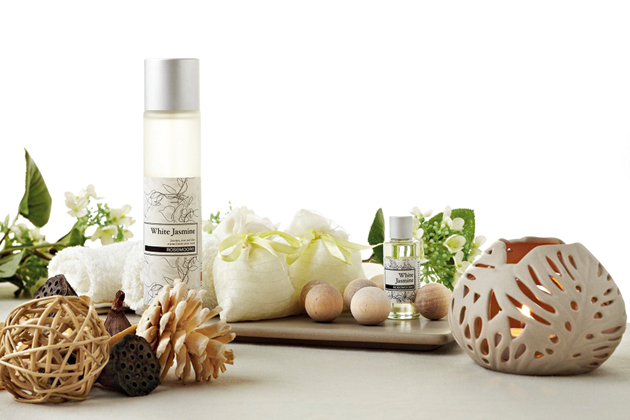 Rosemoore
Was a home line always the next thing on the roster or was it expedited by the pandemic?
At Nykaa Fashion, we are committed to presenting elevated and curated solutions to shoppers as they continuously seek inspiration to uplift their lifestyle. With the Home category, we are now extending our offering to another important aspect of their everyday life while ensuring the same seamless shopping experience they enjoy on Nykaa Fashion, led by curation, discovery, inspiration, and convenience. The speedy adoption of a hybrid work culture in recent times has also forced our relationship with our homes to evolve. There is a greater expectation for homes to be spaces of comfort as well as productivity, to be both creative and practical. At Nykaa Fashion Home we hope to enable shoppers to discover a whole range of decor elements with ease and inspire them to create living spaces that they love, through our thoughtful and on-trend curations.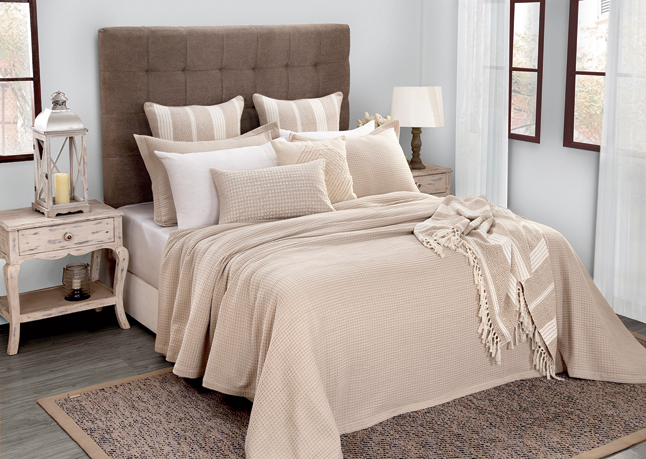 Maspar
What kind of homework did you do? What were the trends like?
Our study of the market depicted a deep interest in the category, especially as people were spending more time at home, there is increased experimentation with decor, a rising interest in creating comfortable nooks and a conscious effort in uplifting the home space to bring more productivity and joy. We especially invested time in understanding what consumers were missing while shopping for their home needs, their expectations, and the gap in current offerings. It is this insight that shaped the final catalogue and curation that you see on Nykaa Fashion Home, aimed at guiding shoppers to make elevated choices to create spaces they are proud of.
Our Home offering represents a good balance of established and growing brands across masstige, premium and luxe categories. The team has curated an extensive list of brands and categories across kitchen and dining, bedding and bath, decor, and storage. To shoppers and to us, the joy in discovery is an important part of the experience and to ensure this, we enable shoppers to search items by room type, top brands on the site, everyday essentials, top deals, current trends and more. To further make it a delightful shopping experience, we have included filters so that customers can quickly find what they need. We have also introduced buying guides for customers who seek expertise on certain categories such as bedding, glassware etc.
The trends of the season reflect in our collections such as fashion-forward prints in bed linen, minimalistic serveware, utility-driven products, eco-friendly brands and interesting accents and decor enhancements that tell a story.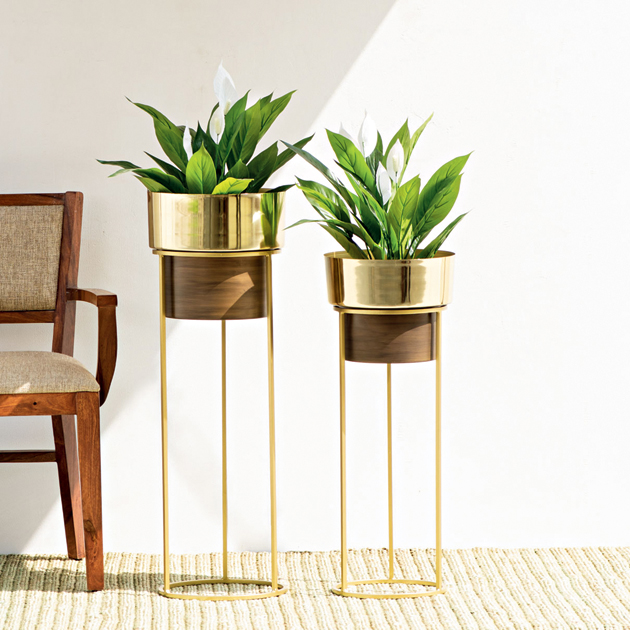 The Decor Remedy
The designs look sleek and modern. What kind of consumer do you have in mind, a regular Nykaa Fashion shopper or a slightly broader base?
Our current discovery-led curation presents an experience that resonates strongly with both existing and new customers who enjoy shopping at a destination store where they can easily find what they've been looking for. The categorisation on our platform ensures ease of search and brings the joy that comes with discovering the "right" products and styles, making shoppers keep coming back to us for more.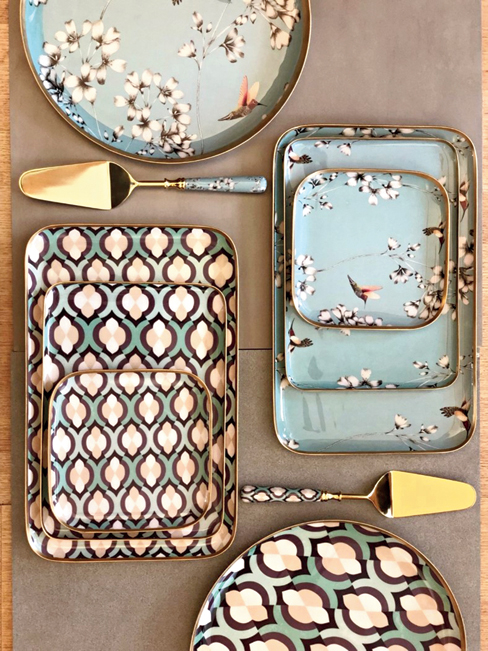 Faaya
Work from home has become synonymous with our lives now. Is that a category which will get prominence in the product range?
Yes absolutely, we believe the current hybrid work scenario is here to stay! We already have a range of products that ease the WFH experience like lap tables, desk organisers, accent furniture and solutions that will help you spruce up your home office. We will continue to build this category further while paying close attention to the needs and demands of consumers.
What does Nykaa mean? In Bengali, it means a heroine!
The name Nykaa is derived from the Sanskrit word 'nayaka', meaning 'one in the spotlight', and it's inspired by a message to all women, that one must pursue their dreams.
What are your personal work-from-home essentials?
I strongly believe that spaces can influence your thoughts, well-being, and sense of self, so I ensure that my work corner is very soothing, grounding and yet energising -— identifying a space filled with lots of natural light, to infusing greenery through a lot of indoor plants around me, and an organised desk with a comfortable chair. You'll always notice lots of coloured pens and notebooks on my desk (I still take notes the old-fashioned way!) and an endless supply of green tea, thus making my personal workspace, cosy and warm.
How has your relationship changed with your home in this one year?
The past year has given me the chance to set up my new home in Delhi, and I couldn't agree more when people say that the joy of doing up your first home is unparalleled! I put in my heart and soul into every little corner and thoroughly enjoyed every minute of putting together a space I proudly call home! I've set up a gallery wall with our old family pictures and carved out a cosy reading nook where one can curl up with a book. I've paid attention to the tiniest of details when decorating my home and this has truly brought me so much joy.
As Nykaa inches towards the 10-year mark, how do you look back at the journey?
From starting the business from our home in 2012, to literally packing boxes and answering customer calls ourselves in 2013, from a small team of five to now a team of over 2,000 and a brand that Indians nationwide recognise and love — it has been a journey full of highs, lows, adventure, and discovery — and something that we feel very blessed to have experienced.
Nykaa has really seen the evolution of virtual space in beauty and now fashion. How long ago did you anticipate the boom in these categories?
I have always felt very confident in the consumption journey that lies ahead for India. It is still early days and almost all forms of product and service businesses will have a promising trajectory from here.
What else do you see Nykaa Fashion explore?
At Nykaa Fashion, we are driven by curation, discovery, inspiration and convenience. We will continue addressing the evolving lifestyle needs of our customers through unique curations of Indian and global brands across categories, and our portfolio of owned consumer brands, making Nykaa Fashion a holistic portal offering end-to-end lifestyle solutions. Rich, personalised and engaging content that provides inspiration, education and guidance will continue being an important part of our offering.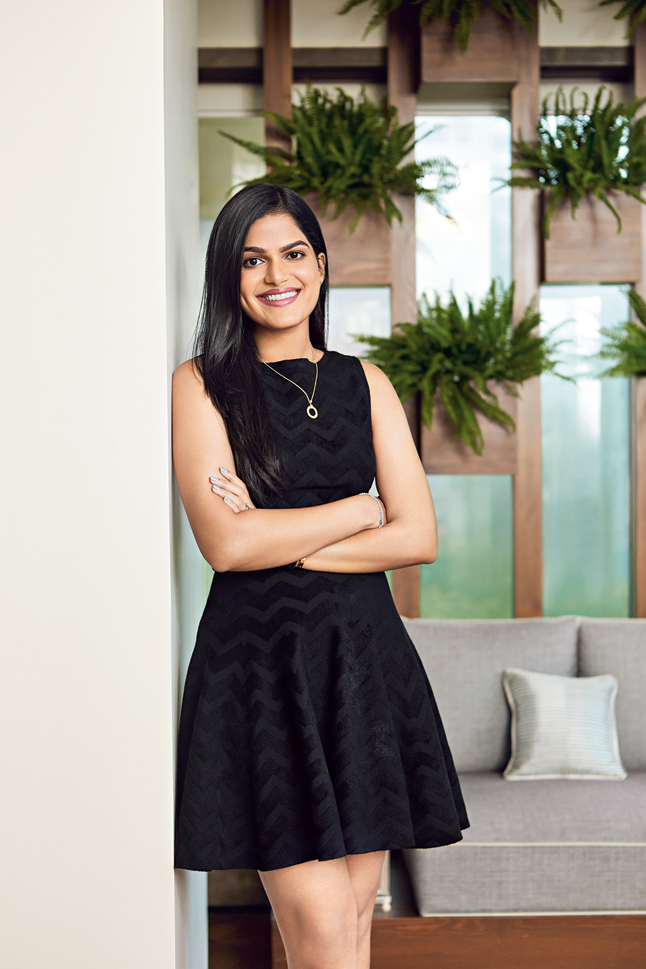 We believe the current hybrid work scenario is here to stay! We already have a range of products that ease the WFH experience like lap tables, desk organisers, accent furniture and solutions that will help you spruce up your home office. We will continue to build this category further while paying close attention to the needs and demands of consumers —Adwaita Nayar, CEO — Nykaa Fashion and Founding Team, Nykaa