A sneak peek of Nusrat Jahan's "baby"- Youve
It is important to think right, but it is also important to wear the right things: Nusrat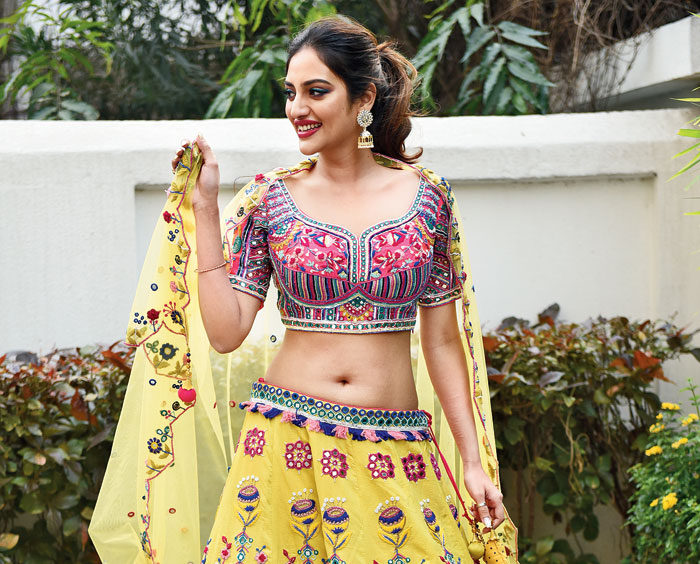 ---
Published 24.01.20, 03:19 PM
|
---
Actress-MP Nusrat Jahan wants you to be a head-turner. All the girls reading this, that is. Head-turner in styles curated by her for Youve, a clothing brand under the umbrella of sari and apparel brand Rangoli, that is owned by husband Nikhil Jain and his dad. "I am excited more than nervous… if I like all the designs, people will like them too," Nusrat told The Telegraph ahead of the launch on January 25, at a special preview shoot only for The Telegraph.
Congratulations! Tell us about Youve.
Thank you! I have been trying to encourage the youth in the right direction… the way they want to think. It is important to think right, but it is also important to wear the right things. So, you think good and you look beautiful… that's the new mantra for 2020. We are trying to introduce a new brand which is completely by the youth, of the youth and for the youth… which is why the name Youve. We were going through the dictionary thinking we'll find something and then we thought, we'll create something.
Today's youth wants vibrancy, today's youth is independent, enthusiastic and at the same time very experimental but with less time on their hands. Like, I cannot do without my stylist (Sandy). I don't know what to mix and match. I cannot style myself well. So, I thought why not create something where people do not have to think too much… 'What do I wear if I am going somewhere?' Everybody cannot be having a stylist running after them to put together everything for them on a platter.
We have started with womenswear. The 'O' in Youve looks like a bindi. So, the first thing you think when see Youve is women. I came up with the name. It has a little twist. In the clothes also, you'll see a lot of fusionwear. This is for everyone who loves designerwear but don't know where to shop from.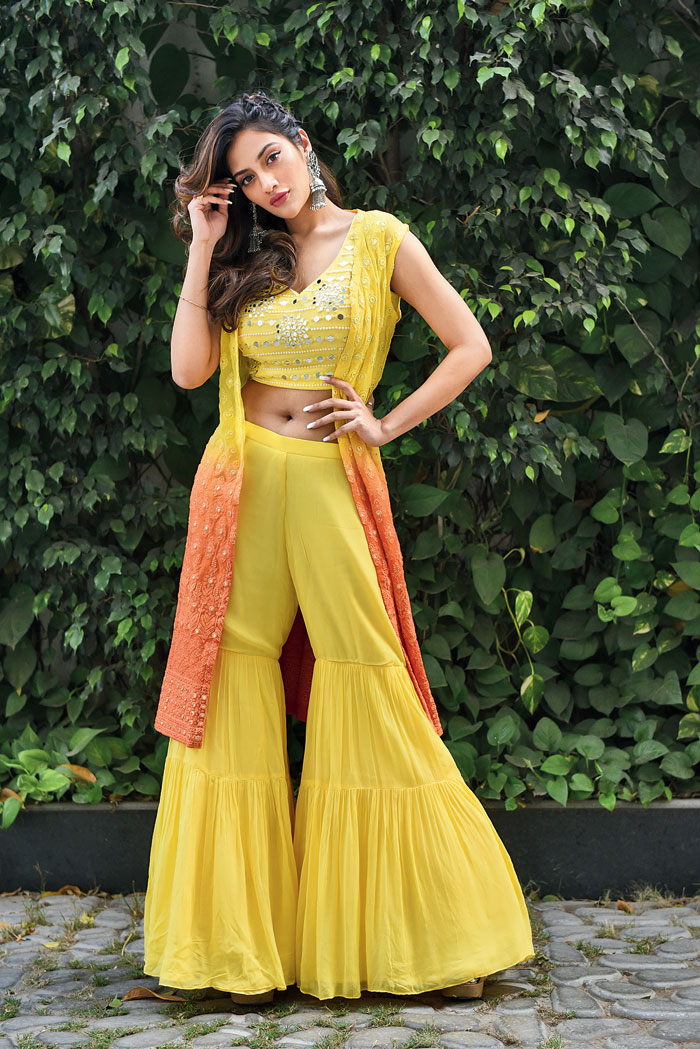 Since when have you been planning this?
The concept behind this is, I cannot be having a stylist everyday in my life. One day I was missing Sandy a lot… I didn't know what to wear for an important family function. That day I realised that we need something like this… that way it is easy for people to go buy and wear it. I have been thinking about this for more than six months now. It's Nikhil and my baby. He has been extremely supportive. I have been going all around the cities in India and curating the best possible styles for young India today. Everybody likes to look good in today's times. When you feel good about yourself, you feel confident and think better.
Why not design too?
(Laughs) It is impossible for me to design but if there is something in my mind, I surely tell the designers that I want it this way. The emphasis is on styles which will not need a lot of people to assemble it for you. We have multiple designers on board. We have young designers from Delhi and Benaras. The fabric we have used is very classy and if you look at the saris, you'll find pre-draped saris. We have the traditional ones also… there are beautiful Chanderis. A lot of girls cannot drape saris… so, we'll probably drape it for them… pre-drape the traditional saris… so that it's easy to wear.
Where will you be selling from?
It is a brand under Rangoli, so it will be available at all Rangoli stores across India. We'll customise. This is a litmus test for me. If Youve catches the interest of the youth, then we will surely have Youve separately as a brand. We'll have it online as well. We have tried to retain the best possible quality at an affordable price. I am the first customer of Youve. I have not kept designs I don't like. We will start from Rs 10,000. We are not keeping anything below Rs 10,000 because these are all exclusive pieces.
How does it feel to be an entrepreneur?
I am not at all an entrepreneur. Yes, I have conceptualised this but Nikhil will always be the entrepreneur. I am an artist so I will only contribute on the creative aspects.
What are the styles that have made their way into your closet, thanks to Youve?
I hardly wear colours. All of my life, I have been a subtle colour person… either pastels or greys and blacks. My entire wardrobe is full of blacks. Now, you'll see a lot of happy colours. It is springtime after all. The youth is so vibrant. Your clothes represent you. Nowadays they say a yellow looks more stunning and powerful than a black or the orange is the new black. I have changed as per people's needs and wants. They want to see me in more colours. So, I am providing more colours to them in return. It will brighten up your mood instantly when you see the clothes.