A fair place to drop in
Sasha in Free School Street is adapting to the new normal with its new range of handcrafted products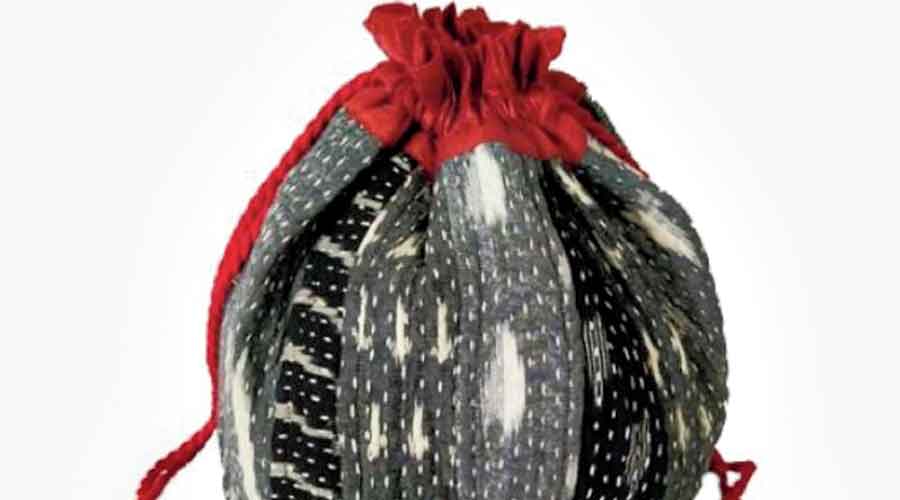 ---
---
One of the pleasures of walking down Free School Street — or should we call it Mirza Ghalib Street? — still remains. It's Sasha: the little shop tucked inside a lane near the Fire Brigade headquarters. Sasha faithfuls love to just drop in there. The air inside is gentle, and much of it because of those who look after the shop. You are greeted in like an old friend.
The products on display, beautifully handcrafted, act like a balm on sore eyes. Sasha's business practice is gentle too. It is a fair trade shop, a not-for-profit craft development and marketing organisation working with marginalised artisan and women producers. And it's not a small shop really. It's quite spacious.
The good news is it's open now, 10am to 5.30pm, Monday to Saturday. Once there you will find your favourites, such as the caterpillar leather-embossed purse or the neat and colourful coir boxes. And if you can't drop in, you can browse through their catalogue online at https://sashafairtrade.shop. Their list of elegant jamdani hand-painted stoles and woodenware "made only from fallen trees" has made it to my WhatsApp inbox.
Adapting to the "new normal", Sasha is reaching out to its clientele in a more personalised way. "As more people would be keeping away from retail spaces, we have created our own online e-commerce platform with a range of products from our core producers. The webshop, once activated, will showcase the best of Sasha products, will host events fortnightly and offer a platform to our social projects," says Sujata Goswami, executive director, Sarba Shanti Ayog, a Sasha initiative. "We are reaching out to our customers through mini catalogues, WhatsApp messages and an active social media presence," she adds.
On National Handloom Day, August 7, Sasha celebrated the gamchha weavers of Basirhat, introducing the looms from the Ichhamati riverbanks. Saris and scarves handwoven by the gamchha weavers make an interesting display of red and white stripes, ivory and pale green stripes, and ivory and yellow stripes. Sasha is training the gamchha weavers to transform their skills so that they adapt to contemporary fashion styles. There are also jamdani cotton dupattas with tassels from the weavers of Phulia.
Responding to the needs of the pandemic, Sasha, under its Rasa wellness line, has launched the Rasa Hygiene Kit. The Rasa range has also been launched online.
"In Sanskrit, rasa means a response of the mind, a vital feeling. The emphasis is on naturally-inspired products using traditional recipes from age-old Ayurvedic wisdom," says Goswami. The Rasa range includes skin and body care products and spices.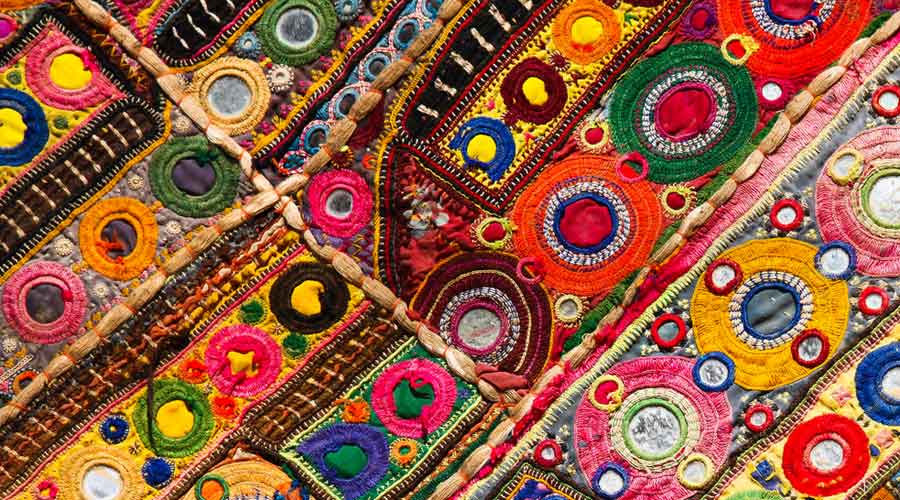 Blanket boom for Indian brand
Not everything is bad news. An Indian brand of clothing is doing well globally during the pandemic. When businesses have collapsed and production chains broken down, 11.11 / eleven eleven made it to UK based e-tailer matchesfashion.com's international edit with a collection of patchwork blankets. With fast fashion getting bad press, now more than ever, ethical labels like 11.11/ eleven eleven are being greeted in as practitioners of sustainable businesses. Blankets and quilts also help you to snuggle up in these times of trouble.