The bell that tells
A phone call that seeks to set right missed classroom opportunities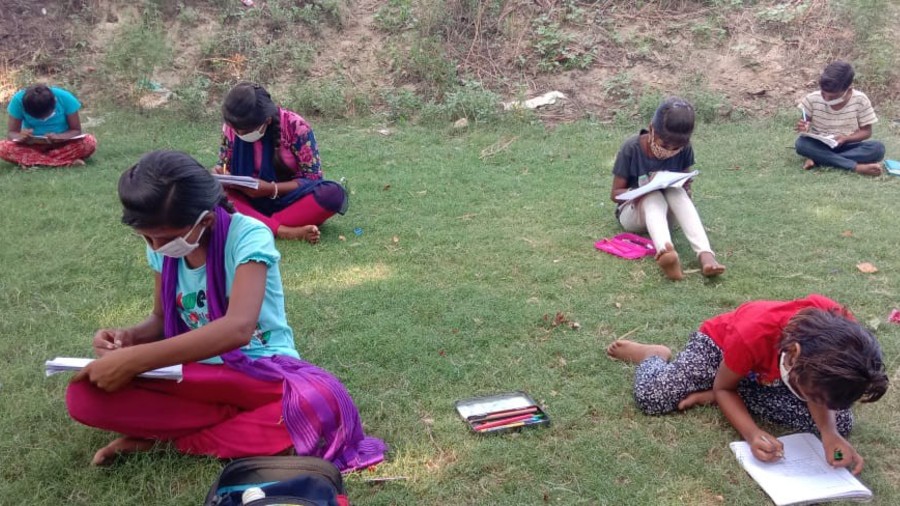 ---
---
The ghanti in School Ki Ghanti might be the ring of a mobile phone, but it does the job of a shepherding punctuating school bell. It is the call to study for more than 700 students across seven states of India.
"We prepare learning modules — in audio format — record them with sound effects to appeal to children. The pre-recorded modules are then uploaded on a voice broadcasting dashboard where the contact numbers of students are uploaded too. At a set time the networked mobiles start to ring. When the receiver accepts the call, the lesson starts," explains the founder of School Ki Ghanti, 23-year-old Vedika Lall.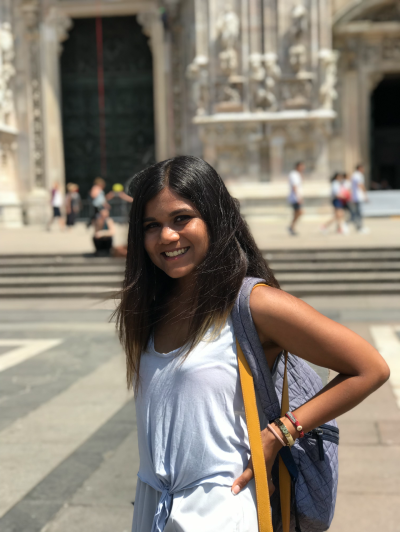 School Ki Ghanti is programmed to cater to six to 12-year-olds on weekdays. Vedika, who graduated from Bangalore's Srishti Institute of Art, Design and Technology last year, tells the story of the first knell, her own wake-up call. In 2017, she was recording the story of activists Aruna Roy and Shankar Singh in Tilonia in Rajasthan for a radio broadcasting project. Roy and Singh were interacting with the Mazdoor Kisan Shakti Sangathan and talking about the idea of democracy and how the Right to Information Act came into being. Says Vedika, "They would protest through songs and poetry. I realised how powerful radio and the power of sound are. I also understood how important it is to raise your voice and do something to change things around you."
In her final semester, Vedika chose to write a thesis on merging traditional community radio with new media practices. "That is how I came to have an idea about IVR (interactive voice response), broadcast and radio," she says.
Vedika returned home to Patna's Rajendra Nagar after the pandemic outbreak. By this time schools had shut down. She started talking to NGOs and children's welfare groups to see what was happening in terms of education. "Back in May, most were focusing on providing food and essential things. They weren't focusing on education," Vedika recalls.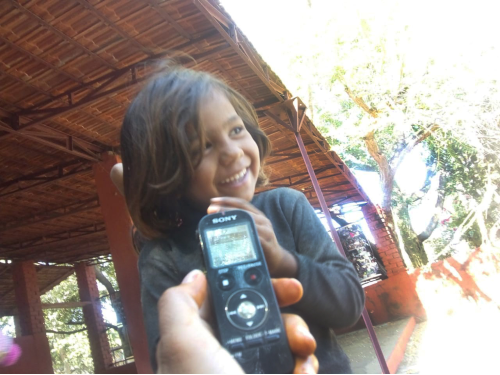 School Ki Ghanti is a free service powered by crowdsourcing. Says Vedika, "Instagram really helped me expand my outreach as people started sending the contact numbers of those they knew personally who had young children and could not afford digital education. People would send contacts of their house helps and drivers."
Next, she got in touch with Sarv, a private IVR providing agency, which helped her make voice calls with the pre-recorded message, basically automated voice calling.
As for the modules — initially, School Ki Ghanti narrated stories from Pratham Books and Story Weaver, both open online sources with digital libraries. Over time, they collaborated with other organisations for stories and services of storytellers.
Each day of the week is earmarked for a different subject — Monday for science, Tuesday for maths and so on. The lessons are mostly in Hindi and are aligned to the CBSE and state education board modules. They have started a venture in Kannada too for those in Bangalore.
"We are trying to make them understand concepts. We want to instill the idea of creative literacy too, so we make sure there are a lot of art-based exercises," says Vedika.
"Akash Neela Kyun Hai" is a science lesson based on a conversation between a child and his sister where they explore the hows and whys of the colour of the sky. "Chalo Ped Lagaein" is at once about the environment as also an exhortation to protect it. "Ladoo Bantna" is really a lesson in arithmetic. "Aao Bachchon, Samay Dekhein" familiarises children with the concept of time. "Sabse Accha Ghar" introduces the concept of kutcha and pucca houses. "Rohan Cries" is an attempt to melt social taboos; it explains why there is no shame in boys shedding tears. "Arre Gullak Mein Daalo" teaches children the importance of money. Then there is "Yellow Door", a fun activity-based story where young minds create an artwork that speaks their dreams. Says the young information designer, "Research says that till the age of 10 a child's listening capacity is 9-10 minutes. We usually keep our stories 4-5 minutes long."
What started with 20 listeners from Patna on May 4 has now expanded its reach — Hajipur across the Ganges from Patna; Hazaribagh and Ranchi in Jharkhand; Lalbagh, Mansarovar Park, Jai Hind Camp in Delhi NCR; Jaipur and Tilonia in Rajasthan; Bangalore in Karnataka; Raipur in Chhattisgarh; Pathankot in Punjab and many community radios such as Tilonia Radio, Gurgaon Ki Awaaz and Radio Awaj in Dahod, Gujarat. School Ki Ghanti now has 20 partner organisations, 42,060 calls sent in Hindi and Kannada, and 52,203 minutes of engagement created.
Radio Awaj in Gujarat, which is also associated with the Blind Welfare Association in the state, has tied up with them, and community radio Gurgaon Ki Awaaz broadcasts their story-based lessons. It seems in the NCR region there are some NGOs that teach students who don't have access to even regular phones. Says Vedika, "While they are learning other things, they enjoy this complimentary phone call on the loudspeaker."
One thing Vedika seems clear about — she never intends to have School Ki Ghanti replace classrooms or schools. She says, "I just think these children should be in the learning loop."