Rendezvous with Priti Jana
'I am proud of myself for not losing hope when everyone around me was telling me to look for a job and get married'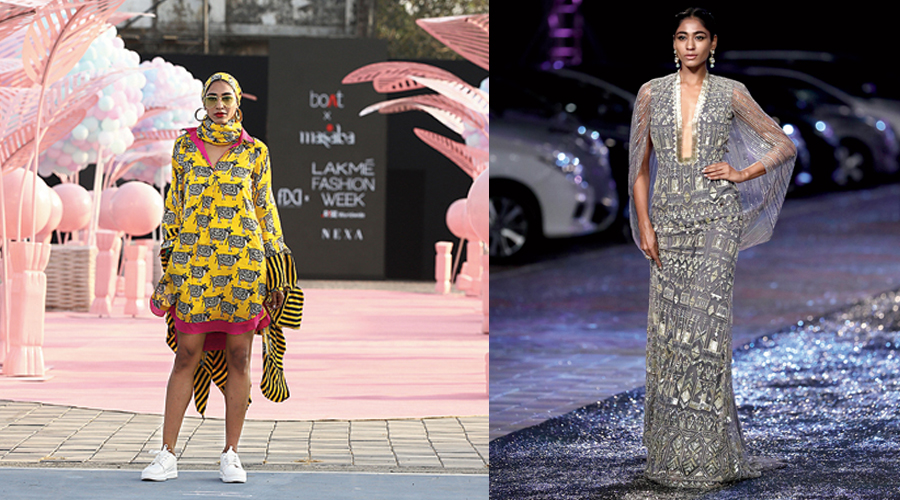 ---
---
Tall, curly-haired with an innocent smile and eyes that talk. Priti Jana was a favourite right from her days at Sananda Tilottama in 2009. Over the years, the Noapara girl has walked for most designers in the city but that big Mumbai moment was eluding the 5'8.5'' stunner, but she knew 'apna time aayega'. Priti now has names like Tarun Tahiliani, Neeta Lulla, Masaba Gupta and Manish Malhotra on her CV. She chatted with us from Himachal Pradesh where she is currently staying, in between making butter, dahi, rabri and rosogolla from fresh milk. "Banachhi mostly!" laughed the girl who loves her rosogolla, pizza and mangoes. Oh, the sweet aftertaste of success!
Congratulations for such stunning work! Things have been really looking up on the work front since 2018. What has the journey been like?
My journey in Calcutta started with Sananda Tilottama, 2009. Within a couple of years I went for Miss India and then I have worked in Calcutta extensively. The city has been good to me. Right now, girls are leaving the city within a year of starting work. It took me a good four years to move to Mumbai, leaving my parents behind, in 2015.
When I went to Mumbai, I realised that the work culture was very different. I was a bit overweight and that created a lot of issues for me to crack a new job. They liked my face and personality, but they wanted me to work on my body. And, it was getting really difficult to lose those last few kilos.
I did theatre for two-three years because I wanted to correct my Hindi. Getting ads was difficult because of my Hindi. I helped my friends in art direction or to style people. These helped me pay my bills, but they were not exactly what I had shifted to Mumbai for. A friend knew the owner of Runway Lifestyle (modelling agency that currently represents her) and he suggested I meet them. I wasn't very confident... but I knew Lakme (Fashion Week) was starting. They asked me to go and meet the IMG people (IMG Reliance now known as Rise Worldwide) and I was an extra for Lakme that year. A year later I auditioned and then one thing led to another.
I had never thought of a time when the runway won't happen and when things shut down last year, I realised I hadn't done too many campaigns or editorials and didn't know enough people in the industry to switch from runway to editorials. When things opened up in June-July, my first shoot was for Summer Somewhere. Then I shot with this talented photographer called Maddy (@madetart on Instagram).
Getting a normal campaign where people are looking for pretty faces and fair skin, it was getting a bit difficult for me initially. Since last year, when Fair & Lovely became Glow & Lovely (and a dialogue on inclusivity started), I have been getting a lot of good brands.
So, patience has been the key...
Oshombhob patience. There was a time when my family, who have been a strong support system, felt that maybe I am trying too hard. Nayana (Nayanika Chatterjee), has taught me everything (as a Sananda Tilottama mentor). I met her when I was walking for Tarun Tahiliani, in Delhi. She was seeing me after five-six year and she said she was proud of me. I am proud of myself for not losing hope when everyone around me was telling me to look for a job and get married. I wanted to fight for it and I think it was my time.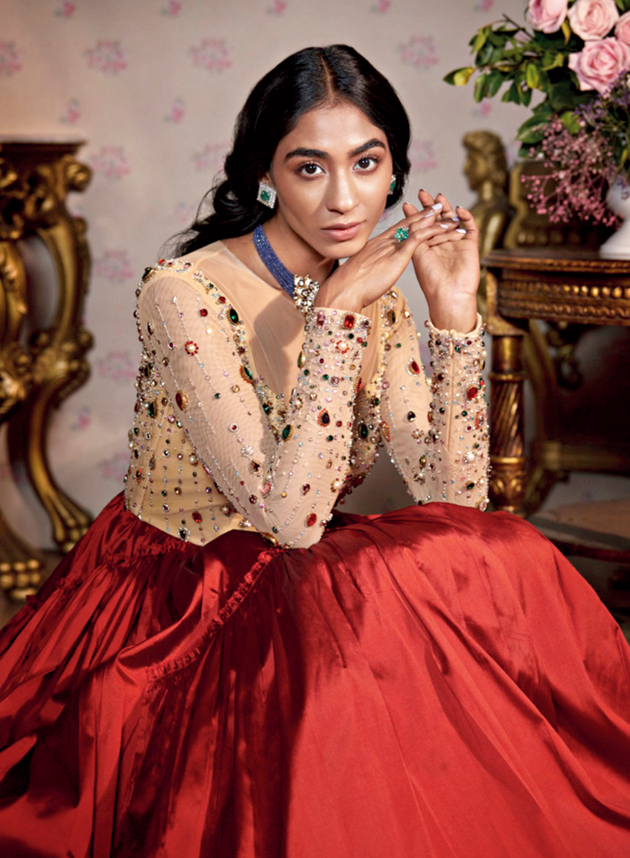 A lot of people can't handle the pressure. How did you handle it?
Initially the rejections made me feel that I am worth more than my face and body. There would be no other conversation. They would just look at me and say: 'Sorry Priti, this is not what we are looking for. But try to lose some weight and come back in three months'. It pulled me down in a way where I had started looking for jobs. I knew I wanted to become something for which my waist, hip and bust sizes needed to be of certain measurements. It felt wrong, but things are changing. There's Tarun Vishwa, Farhan Hussain, Ashish Shah. They are shooting a cross-section of people.
How much weight did you lose?
I was around 62-63 and right now I am 52, but I think when I stopped my medications for my lower back issues and resorted to home remedies, that my diet and exercise which I was anyway doing, started showing effect.
During fashion weeks I become 50-51. Healthwise I feel I am much better and fitter. I was always into yoga, gymming and eating healthy, but pushing myself a little bit extra, say before a fashion week or a shoot, I don't mind. We all have our homeworks to achieve the best. Eating good and feeling good. If I am not feeling positive mentally, my shoots have often not gone well.
I sleep by 10pm max and even if you call me at 4.30am, I am up. This lifestyle has been with me for the past 10 years. At 60, I want to be self-sufficient, grow my own vegetables, farm and be happy.
So, you didn't feel the pressure to lose weight?
Honestly if you ask me, there is a little bit of pressure in the whole industry of being a certain way, especially for models I would say. I am 5'8.5" and that is not enough for the ramp. They would prefer to take girls who are 5'9" or more. I really had to give my best, walk really well and be so fit so that they are bound to select me.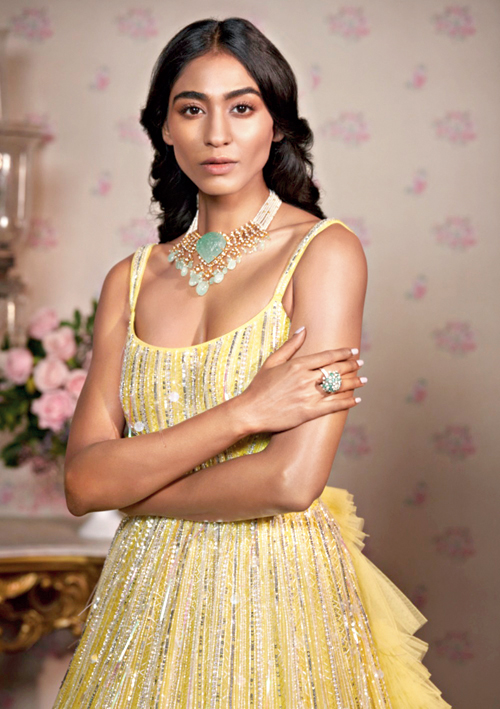 So, no regrets for giving into a bit of pressure?
No regrets, but for the future, I hope that one day people will see models as more than their bodies and faces. We are on that path.
The Indian supermodels have never been stick thin, though...
There were no Insta filters then! Right now I feel every guy has a six pack! Social media has set off a never-ending race, but we will look beyond this.
What has changed in you in the last 10 years?
I didn't know how much patience I had when I started. I am happy and peaceful. The race I was running when I started was to achieve something and starting from Calcutta, Lakme Fashion Week and Amazon Fashion Week seemed so far to reach. Having achieved (those milestones), I feel my life has more to it. When Covid hit us last year, I realised the future is not in our control. If we try to be in the present, then the future will fall in place.
Walking for Sabyasachi Mukherjee is a dream, right?
It's been a dream since Sananda Tilottama days. Do you remember we wore a Sabya outfit during the Sananda finale (classic Sabyasachi creations)?
PRITI'S DIET
Early morning: A litre or a litre-and-a-half of water on empty stomach (4.30am)
Prior to workout: A cup of black coffee, a habit that I really want to change, but it wakes me up for my workout at 6am. I keep aside two-two-and-half hours for my workout
Breakfast: Banana pancake or eggs or a vegetable smoothie with kachchi haldi
Mid-morning: Nuts
Lunch and dinner (by 6.30pm-7pm): Either dal-chawal with lots of saag or khichri with vegetables. I try to avoid maida or atta and even dairy, except ghee
Evening: A fruit