Mira Rajput Kapoor on motherhood
She also talks about health and going back to the roots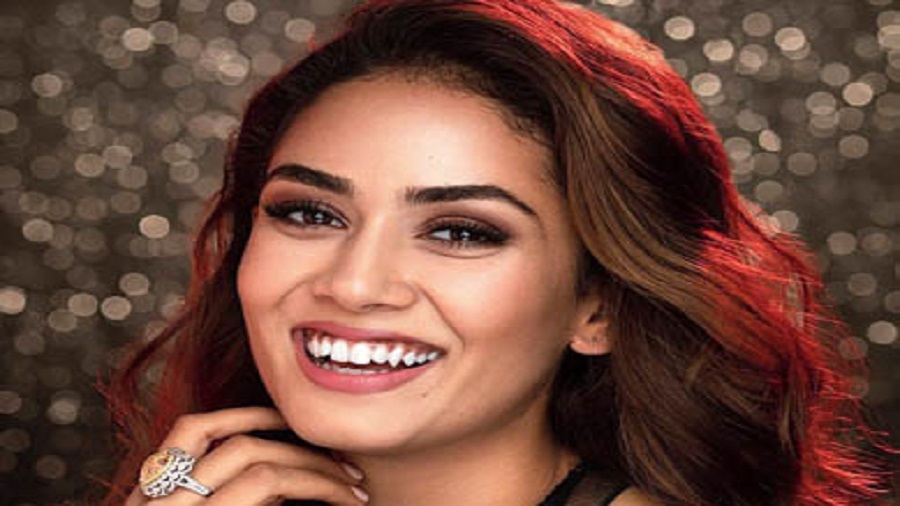 ---
---
She stepped into the spotlight the day she tied the knot with Bollywood actor Shahid Kapoor. Having become a mother at a young age of 22, Mira Rajput Kapoor with her girl-next-door sensibilities, paints a picture of a cool, young-age, millennial mother… someone who seems to take interest in the Ayurvedic way of life. Mira was part of a Zoom session, organised by Tata Sampann, where she spoke about how she spices up her health, before telling us about life in lockdown and her favourite all-in-one ingredient — turmeric.

What is "me time" like for you, especially keeping the current scenario in mind?
I really started doing and enjoying yoga and it is something that I have discovered I am very good at. It's a skill that I want to learn. I have also taken some Ayurvedic courses and I am very passionate about it.
I have also realised that there are a lot more things that I want to learn because once you are done with regular duties and responsibilities for the day, you realise what you missed out on. The lockdown has given me some time to take on courses, read books that I have missed out on.

Are there any changes that you have adopted in your lifestyle?
I have always been interested in health, wellness, and now recently with the whole Ayurvedic way of cooking. It is not just about the cuisine but it's more about what is the produce that is being used to cook our food — whether it's organic, is it in season, is it sustainably farmed. My choices regarding food have become more mindful now.

What is your favourite Indian spice?
We actually associate spices with taste but don't realise the number of medicinal benefits spices have. My favourite is haldi (turmeric) because it has so many benefits and there are so many different ways you can use it. You can use it in your tadka (tempering), you can add it to your kadha (Ayurvedic decoction) you can add it in your milk and even apply it on your skin. The second most important thing for me is the seasoning, salt and nothing is more essential than adding salt to your food. Also, I prefer salty food over sweet.

Is there any tip and trick that you learnt from your mother that has come in handy since you became a mother?
When I used to have a cold, especially during the monsoons when we used to run out and come back completely drenched and wake up the next morning with a runny nose and sore throat, I remember my mom used to prepare this kadha which she picked up from my naani and it used to have haldi, black pepper, some crushed ginger, tulsi (holy basil) and kalaunji (Nigella seeds) all mixed up, and I remember I hated it. But it was so effective and now I think life has definitely come a full circle because I give the same to my kids.

Are you a strict mother who makes sure her children are having their greens?
Our Indian food has always been wholesome. It consists of grains, spices, seasonings, vegetables, dairy products for protein, and some pickle or chutney which makes our food automatically balanced and one does not need to pay a lot of attention to ensure that the food is nutritious and tasty. I also give my kids things like amla (Indian gooseberry) juice and haldi doodh (turmeric milk) regularly and we started all this when they were really young....

You are married to one of the fittest actors in Bollywood. What does being fit mean to you?
For me, fitness is important in all aspects — mind, body and soul. It is a combination of working out, going for a walk, playing with kids, meditation and yoga. All of these things I think make you physically and mentally fit and sound.

You seem like someone who is really comfortable in her skin. What are your tips for young mothers?
Do everything that you can along with your partner. Nothing is better than doing things together. Ups and downs in life will always happen but getting through them with your partner by your side makes the experience even more joyful.
Include some sort of physical exercise that is doable after the 40 days are up, whether its yoga, Pilates, or anything you are comfortable doing. Make that a daily one-hour of your me time. Include all of these age-old remedies that we have like saunf-ajwain ka paani (fennel-carom seeds water). I had a lot of methi (fenugreek) in my food, I had a lot of jeera (cumin) in my food, and vegetables like ghia (bottle gourd), torrai (ridge gourd), rice and jaggery. These things really helped me and you know you really don't need to know a lot. My advice for all mothers would be to inculcate natural remedies that you may have and those that our mothers have taught us and start early because when they (children) grow up and get into school and start seeing their friends making faces, it gets more difficult.

You embraced motherhood at a young age. What are some of the things you learnt that you want to share with women who want to have children when they are young?
Listen to yourself. If you are feeling hungry, eat. If you are feeling sleepy, sleep. You don't have to go on the Internet that tells you how many hours to sleep and when to eat. Go with your body and follow what your body tells you.