Lou Majaw — the 'Bob Dylan of India' — in his hometown Shillong
72-year-old is rightly the pride of Shillong and of the Indian music scene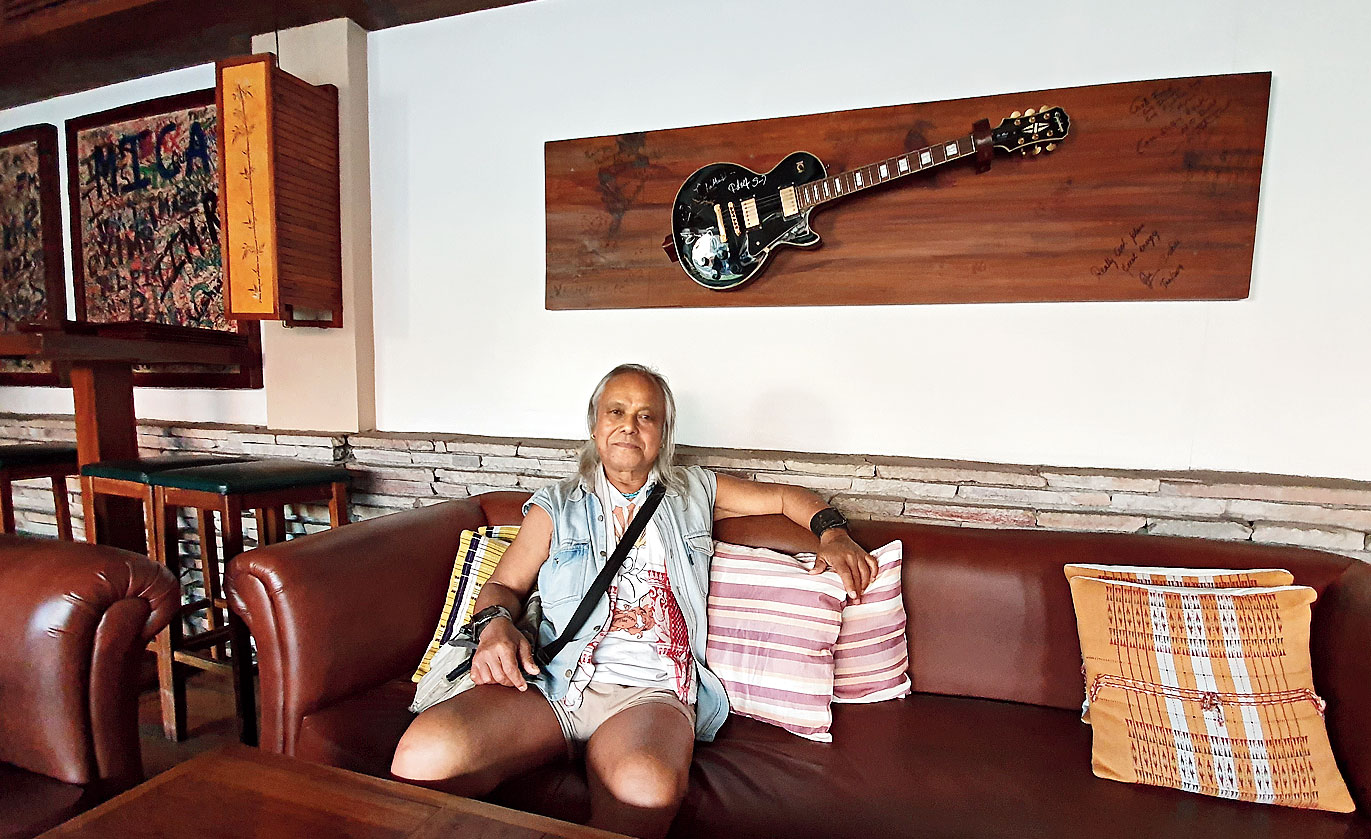 ---
---
In Shillong, every day I wake up blessed," says Lou Majaw while looking out from the balcony of Cafe Shillong. Adjectives are in plenty when it comes to describing the man who wears his grey hair and short-shorts with pride. For some he is the Bob Dylan of India. For many he is an institution. And everyone agrees on one point — he is a man who has dedicated his life to music. The 72-year-old is rightly the pride of Shillong and of the Indian music scene. What was supposed to be a meet-and-greet moment with an eight-year-old Calcutta girl, turned out to be a short chat over things caffeinated and fizzy.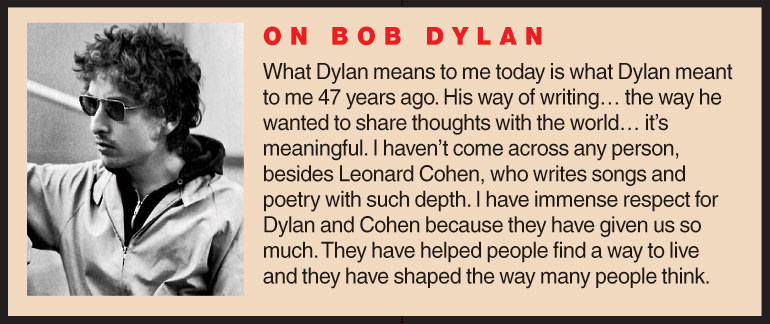 What are you enjoying about the music scene now?
There are people who are into blues. There are people who are into rock 'n' roll. There are people who are into jazz. Then there is metal. Every state has a following for different genres in small patches. That's what's important.
What about the music scene here?
In Shillong, in our little town or in our little village… whatever you call it, there is a buzzing music scene. Here we are in Cafe Shillong. I invite new talent — not necessarily young — to give them space to express their emotions. And there are other places that have opened up, like Dylan's Cafe, The Evening Club… almost every eatery has one or two singers performing folk or country or blues or simply pop songs that are selling at the moment.
Do you like the music that's popular now?
You have to listen to new music. It's something like food. Some food may not be digestible to you, so you don't take it. But you can still keep it on your plate, maybe leave it aside. Yes, you are into folk, you are into jazz, you are into rap, you are into metal but it doesn't mean you have to look down on any genre of music. There is no point playing God with others. If you like a particular kind of dish, why should you tell people to have the same or why should you look down on what they are having. People need to have their areas of expression, which can arise from their surroundings or from the age factor.
You could have lived in Delhi or Bangalore but you decided to stay put in Shillong….
This is where I was born, buttered and battered! For me, to be able to get more people into performing music is what matters. I encourage the people I meet — boys, girls, men or women — to perform with conviction. There can be a singer or a songwriter you look up to. Some people use the word 'influence'. I suggest another word — 'inspiration'. If you look at music from that point, things become more meaningful and there is more depth. So if you listen to that songwriter and that one song touches you at some level, you will definitely share it with the world.
Many musicians talk about the power of social media. Is it important?
I guess it matters to quite a lot of people now. Nine out of 10 people I come across are into social media. If it makes them happy, so be it. The idea is to make proper use of the tool; not to misuse or abuse it. Use social media as a way to get across to people but if you use it wrongly, that would be bad. Nobody wants to hear a foul note. I still don't know what's Instagram (laughs).
And then there are trolls….
Facebook is supposed to be a social media but some are making it anti-social. There are some people who slander this, slander that and talk bad about people. Facebook is not meant for that; it's meant to share the good things in life and of life. Why give a bad apple to your brother, sister or your friend. Share the good things of life so that life can be meaningful. India is being modified. But the way I look at things is that people of India should be electrified with the good things of life. Music and other art forms make India more colourful. It translates into more prosperity.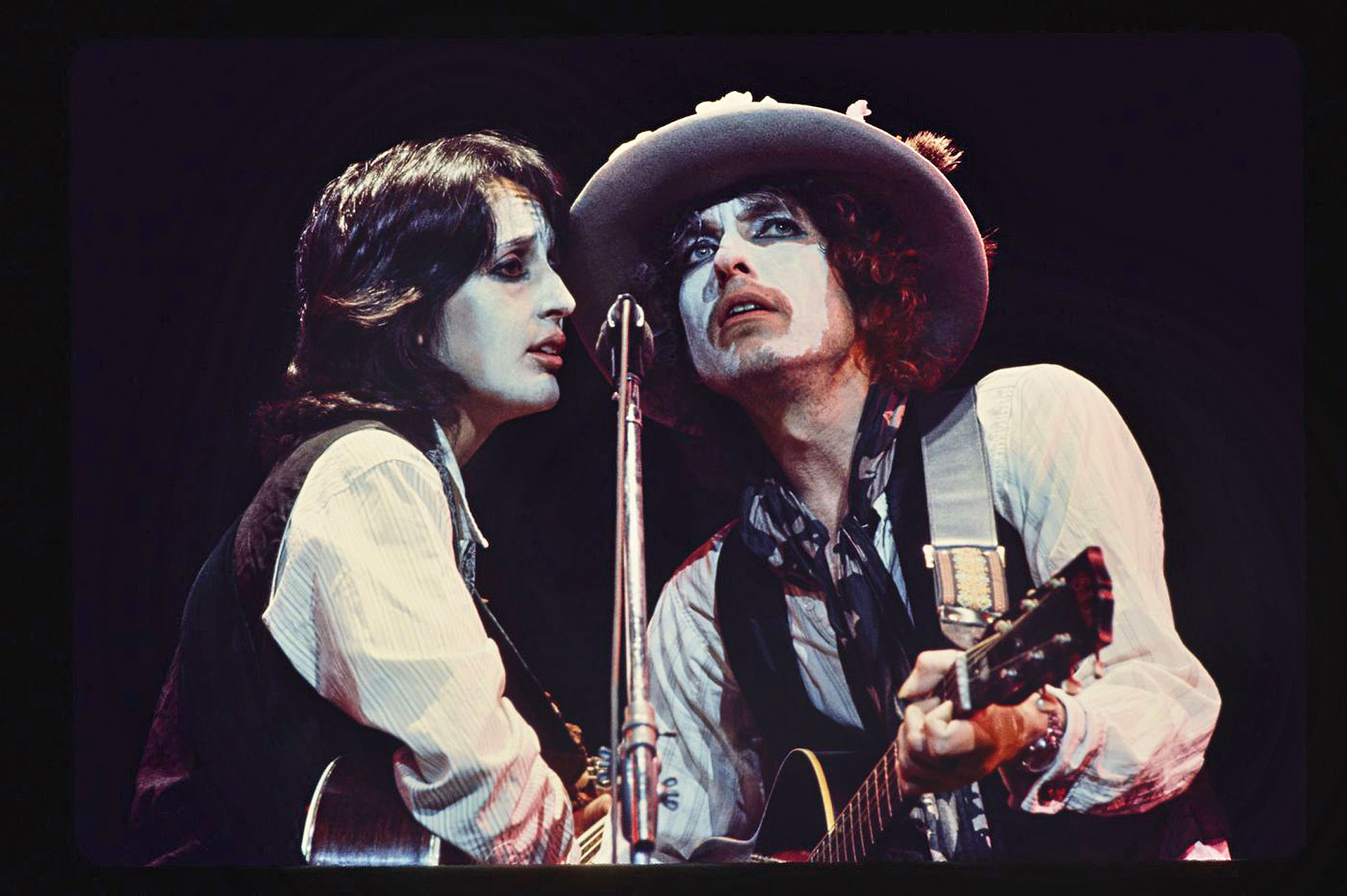 Snatches from Martin Scorsese's Netflix doc, Rolling Thunder Revue
Mask and the truth: Bob Dylan started the 1975-76 tour singing in a mask, and for most of it he performed in whiteface, a kind of mask itself. Recalling the tour in the film, the 78-year-old says, "When somebody's wearing a mask, he's going to tell the truth. When he's not wearing a mask, it's highly unlikely."
Bob Dylan-Joan Baez moment: "We could sing together in our sleep. As a matter of fact, a lot of the time I was asleep, I could hear her voice," Dylan says in an on-camera interview. "Joan is so courageous. She always seems like she's just come down from a meteor." Baez echoes Dylan's praises, saying, "The charisma that he has, I've never seen before or since."
Sharon Stone crying: When Bob Dylan took his Rolling Thunder Revue on the road in 1975, one of the fans who came to see it was a 19-year-old model and would-be actress, Sharon Stone in a Kiss T-shirt. She was there with her mother and Dylan invited her to his dressing room where he played at his piano a song he said he had just written for her — Just Like a Woman. Later, she burst into tears when she discovered that the song was not based on her!
Playing small venues: The film dives into the significance surrounding the tour. Instead of playing 20,000-seat arenas as his label wanted, Dylan chose to play smaller and less-expected venues, including a Mahjong parlour in Massachusetts and a Native American reservation. The goal was to connect with everyday Americans, many of whom were disenchanted with their government post-Watergate and the Vietnam War.