Long wait to get carried away
Wingless in times of corona; stuck between home and own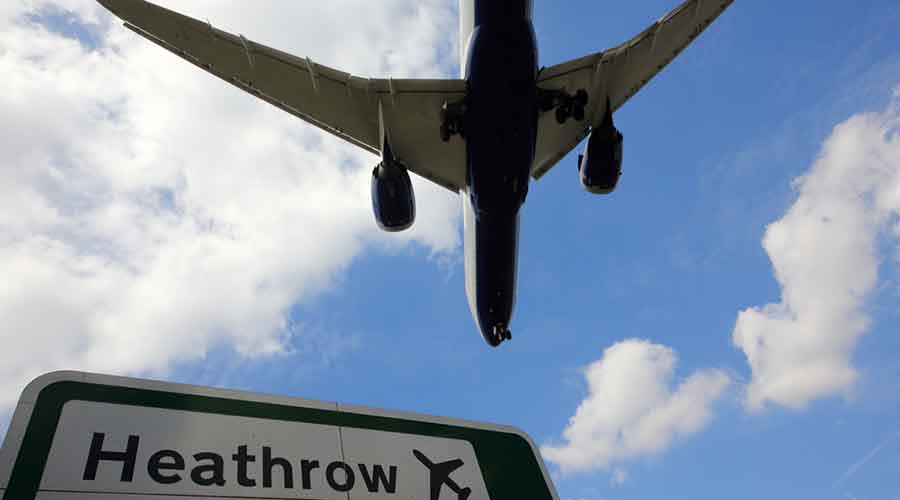 ---
---
Even though the welcome was cold and wet, I have never been happier to land at Heathrow Airport than I was that day in end-September. Since June I had been desperately trying to go home but thanks to the chief minister of West Bengal, Mamata Banerjee, and the national carrier, I was stuck in Calcutta despite holding not one but two fully paid-up air tickets to London.
I had flown down to Calcutta last winter in an UAE-based carrier. I had booked my return to London for June 2020. When all international flights were banned in March, thanks to the Covid-19 lockdown, I was not worried as I was not due to fly for another two months and surely by then everything would be normal.
But how wrong I was!
In April, the British government had organised a handful of evacuation flights. There was only one that took off from Calcutta sometime mid-April. With a comfortable home to spend the lockdown in, I decided to wait for the next flight. Except, there wasn't one.
Soon enough, the national carrier announced its Vande Bharat mission to bring back Indians from across the world and to ferry foreign nationals out. I had a confirmed seat for June, so I decided to wait it out. However, when Unlock 1.0 was announced, it became clear that commercial flights would not resume anytime soon and my only option was a Vande Bharat flight.
This was when my nightmare began.
There were a couple of flights from Calcutta to London through June but they were booked within minutes. Not wanting to miss out again, I scoured the website every day for the next lot of flights.
Finally on June 30, after spending three unsuccessful hours trying to book a flight online, I went to their office in central Calcutta and bought a one-way ticket from Calcutta to London that cost me more than a return ticket. I would have to hang around for 16 hours at the Delhi airport in these dangerous Covid-19 times, but I was excited as I was finally going home.
My plans, however, were shattered when the Modi government announced that it had complied with the Bengal CM's request to ban — for close to a fortnight — all flights coming to Calcutta from Delhi and five other cities where the coronavirus cases were increasing rapidly. The airline I had opted for offered to reroute me to Delhi via Guwahati. It involved an added eight-and-a-half-hour wait at the Guwahati airport making my journey more than 40 hours long, but I agreed. But one day before I was supposed to fly out, I got a call informing me that my flight to Guwahati had also been cancelled.
After that, I rebooked my ticket three times but each time the ban was extended.
Over the next two months, passengers desperate to get out of Calcutta got around the ban by taking multiple flights on private airlines to reach Delhi, and from there they took the Vande Bharat flights. A friend's daughter paid close to Rs 90,000 and booked herself on five different domestic flights to Delhi to ensure that she could catch her flight to London. While younger passengers could afford to make the arduous journey on multiple flights, with all the added increased risk of catching the coronavirus, there were many who couldn't.
Tired of the emotional roller coaster — oscillating between hope and disappointment — I cancelled my ticket. The ban was supposed to be in place till August 31 and my ticket was for August 20. I was just not destined to go home yet, I told myself.
Suddenly, at the beginning of September, the national carrier announced that from the middle of the month it would be running two flights a week directly from Calcutta to London.
Pleasantly surprised, I tentatively bought another ticket, not even daring to hope in case I jinxed my trip again.
Intuitively I didn't book the first two flights expecting teething problems and was proven right with the first direct flight going via Delhi and the second one via Mumbai.
The last five months, every time my flight got cancelled, my friends sympathised with me saying, "God has something better in store for you." And they were right. Instead of travelling all over India to get to the UK, I took the first direct flight from Calcutta to London in 11 years — on September 24 — and got home in a little over 10 hours.