Krishna Bose did what she thought was right and honest
TRIBUTE: She saw cherished values and the spirit of Indian civilization being destroyed all around her… she raged against the fading of the light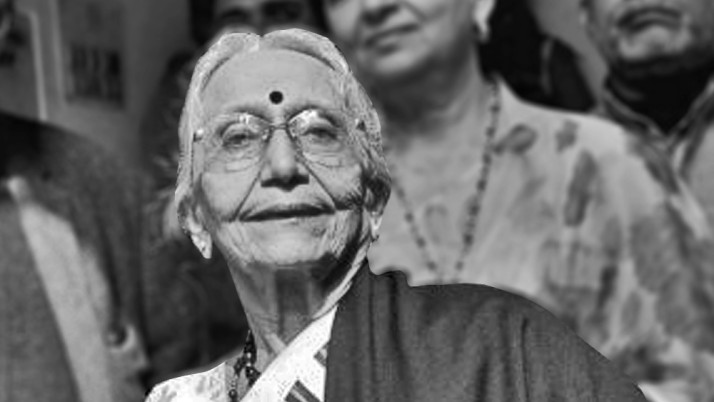 ---
|
Kolkata
|
Published 22.02.20, 03:29 PM
---
Krishna Bose was always Mashima to me. This was because of my friendship with her eldest son Sugata, who was a few years behind me at Presidency College. Mashima had also been to Presidency in the early 1950s when the college had just opened its portals to girls. She had a fund of stories about her days in Presidency. This was one of the most memorable things about Mashima: one had only to spend a few minutes talking to her and one would come away with some delightful anecdotes, about friends, family and others.
She married into arguably the most famous family of Calcutta — the family to which Bengal's most popular icon — Subhas Chandra Bose — belonged. But this should not obscure the fact that she herself came from a very distinguished lineage. Her father was Charu Chandra Chaudhuri, an eminent expert on constitutional matters who set the rules and protocols on which the West Bengal Legislative Assembly is still run. When Jyoti Basu as firebrand revolutionary leader first entered the Assembly, he was tutored on parliamentary procedure by Chaudhuri. The redoubtable Nirad Chaudhuri was Mashima's uncle. Mashima was very proud of her paternal lineage though if the truth be told the legacy of Netaji tended to overwhelm her till she came into her own as a member of the Lok Sabha.
Mashima studied English at Presidency and then went on to become a lecturer in City College. Looking at her petite appearance one would not think so but Mashima was a lady of indomitable courage and energy. Her courage was manifest when she edited and published the letters between Subhas Bose and his fiancée and then his wife, Emile Schenkl. When she published a Bengali translation of some of these letters in Ananda Bazar Patrika, the edition that contained the translations were burnt by blind adulators of Bose who couldn't — probably still can't — accept the fact that Bose had fallen in love and married. But this kind of blindness could not stop Mashima. She always did what she thought was right and honest. She never restricted herself from speaking the truth about even Subhas Bose.
Her energy was evident during election campaigns and on the floor of the Lok Sabha. She travelled deep into the rural and semi-urban interiors of her constituency, Jadavpur. She had been born into and had married into relative privilege but this did not prevent her from smilingly bearing the hardship of election campaigns. Mashima took her responsibilities as a parliamentarian very seriously; she was hardly ever absent from the Lok Sabha and served with great dignity in parliamentary committees.
I began with Mashima as a raconteur. It was this quality that she brought into the writing of her memoirs of which she published only sections. As she saw cherished values and the spirit of Indian civilization being destroyed all around her, she wrote against it. She raged against the fading of the light.
I, like many others who received her affection, will miss her — her grace, her courage and the infectious smile with which she greeted people.