Armaan Malik bares his heart
'For me, the dream has always been to be a pan-India singer and not just a Hindi singer'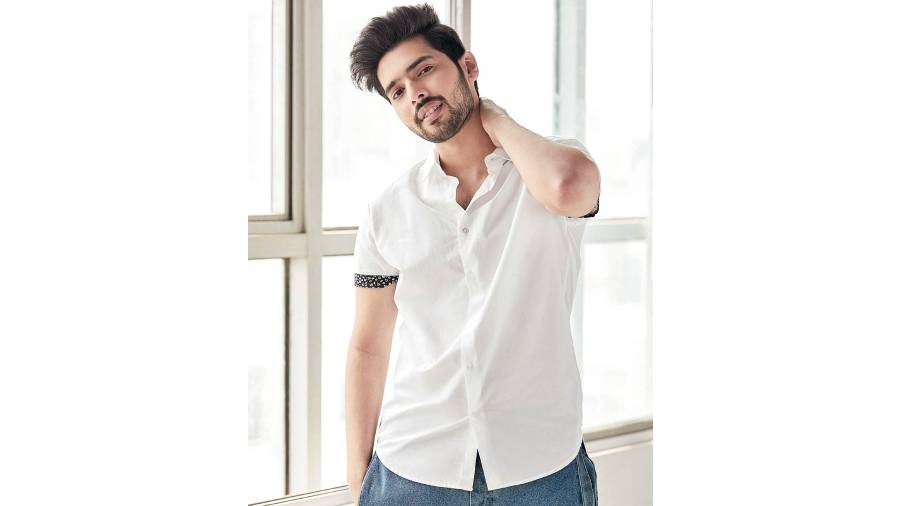 ---
Published 28.09.21, 05:44 AM
|
---
Armaan Malik speaks with a confidence and poise that's well beyond his 26 years. The versatile singer has been experiencing a purple patch over the last few years, not only striking out as a global artiste with his foray into English music, but being rewarded for it late last year with the MTV Europe Music Award for 'The Best India Act'. With a few of his recent Indian tracks also hitting pay dirt, we caught up with Armaan for a chat.
Even in these gloomy times, it's been quite a good phase for you, and deservedly so. You've been mixing it up well, both here and internationally. Your latest number Mujhe pyaar pyaar hai from Bhoot Police is getting a lot of love. It's also an Instagram Reels hit, which has become a barometer of sorts these days for the popularity of a song. Would you agree?
Yes, for sure. On social media, there's always something new that one has to keep up with. Reels on Instagram have blown up over the last one year and as you said, it has in a way, become what TikTok used to be at one point. It's become a place where people get to know about trending songs and new sounds. So if a song does particularly well on that platform, it does mean that it's travelling and is being heard and consumed by a lot of people.
In a way, it is an indicator, but it's not the sole indicator. There is YouTube, which is the primary platform where videos are consumed. But Reels, since it's user-generated videos, is clearly a sign of how well a song is doing.
This has come as a bonus for performers in the absence of live concerts. Live shows are definitely a forum to assess the strength of your song first-hand. You see your song travelling literally in real time and how far it's penetrated into the audience. Pre-Covid, when we would have music tours, some songs would become popular while on the road. It was about singing it on multiple shows, and then it would trend on its own. That has stopped. There would be so many songs I would introduce on stage and they gradually caught on. That aspect may not be in play right now, but everything has become so digital these days that your song often reaches places where you never thought it would. A lot of focus has now shifted from on-ground to the virtual space.
With Mujhe pyaar pyaar hai, the audience feels I have come back to my romantic form after a long time. In the last two years, I have experimented with doing a lot of English pop music and a variety of international collaborations. And with this song, I feel like I have finally come back to my home genre (smiles). The genre that people identify 'Armaan Malik, the Bollywood singer' with.
In a way, I feel the audience misses this vibe from me. It's my first collaboration with (music composers) Sachin-Jigar and a good duet with Shreya Ghoshal. Audiences have been craving for good Bollywood music for a long time now, so if a decent enough melody drops, it does well.
You've also just sung a song for the Tamil film Annabelle Sethupathi, starring Vijay Sethupathi and Taapsee Pannu. You have sung in many languages, including Bengali. How important is it for you to be versatile, not only in terms of genre but also language?
I have always wanted to sing in multiple languages and not just be restricted to Hindi or English. As Indian artistes, we tour the whole country and it's not necessary that the crowd in every region will know your Hindi songs. Wherever I go, I always want to connect with the audience in their mother tongue. In Calcutta, I love singing Bengali songs. That's the kind of artiste I have always been... I don't know how other people function. I always want to connect with the audience on a deeper level.
When I started out, I sang covers of popular regional songs when I was in that particular part of the country. And then over a period of time, I started singing my own songs in various film industries. I sang songs in Bengali, Kannada, Telugu... and now I have a discography of songs in various languages.
For me, the dream has always been to be a pan-India singer and not just a Hindi singer. Even though Bollywood is the biggest industry, a true representation of India is incomplete if we don't include the other industries.
The south Indian industry is huge in itself, and so is the Bengali film industry. A lot of traction for me comes from Bengal... a lot of my fans come from West Bengal and also Bangladesh. It's a whole-rounded approach. I have never wanted to restrict myself. I have always wanted to be an Indian singer, in the true sense of the term.
Are you quick to pick up languages and accents?
I am, actually! I have a strong ear and I am able to hear something and replicate it. Even if I don't know the meaning of a song, I can hear it and sing it back in the required accent! (Laughs) It's a skill I have polished over the years because I have done voiceovers and ad jingles in different languages since the age of eight.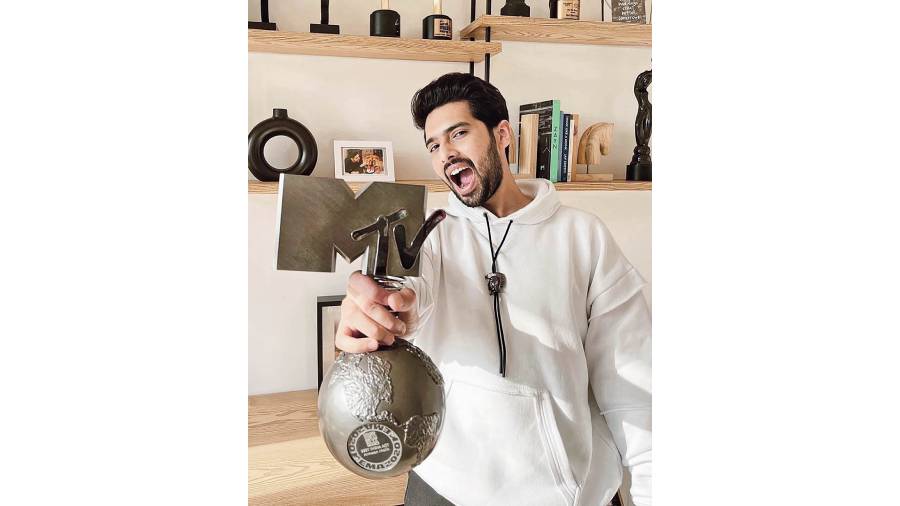 In the last year alone, your debut English single Control happened. The MTV Europe Music Award for Control happened. A string of international collaborations happened. What's been most special?
These last two years have been phenomenal for me, it's been life-changing. As an artiste, I have been able to position and push myself as a global pop artiste and a global singer-songwriter. That was something that was out of reach for a lot of Indian artistes, just the thought of it. The fact that it happened to me in 2020 is something I am really grateful for. Ever since Control released, I have been building on that. I have released almost four songs in English, the fourth being a collaboration with the K-Pop artiste Eric Nam and American DJ-producer KSHMR. I have consistently been able to build on that trajectory. And then Bollywood and non-Bollywood songs have been happening. What has had me most excited is this whole transition to that of an English pop artiste. That's something I have dreamt of since I was a teenager, and finally it's come true.
Indian artistes are supremely talented. We have just not had the right opportunities and the right gateway to go after those dreams. I feel that's opening up for a lot of us now. It's a good time and I am excited about what's in store.
Does it feel overwhelming sometimes or does it feel organic since you have dreamt of and worked towards it for such a long time?
I am not overwhelmed. If I can bare my heart out, I feel like I was always destined to do all that I am doing now. It took a long time because obviously I had to set up a foundation here in India as an artiste. That was a time-consuming process, but it was required to push me out into the global scenario. I feel that if I wasn't the artiste that I was in India and wasn't doing playback singing here, I wouldn't have got the initial push for Control. To be a recognised Indian artiste was important for that international launch.
I have been planning this for quite some time. Just the way it's happened has been unreal. I wouldn't have expected all this to happen just in the first year of me releasing English music. But even though so much has happened in such a short time for me, I feel there is so much more to happen (smiles).
You seem to be working all the time! What do you do for fun?
Ninety per cent of my childhood went into me making a career for myself (smiles). It's only in the last three-four years when I have kind of let my hair down and started enjoying life... more (laughs). I think Michelle Obama wrote that it's important to plan your joys in advance. I now have a balance. I do take out time to go for vacations. It's important to take breaks and come back fresh to make music. Especially in the last two years when I have sat at home and made the major part of my music. It's been really stressful because I have had to work with teams across the world and in different time zones. I have felt more tired working from home than if I was in a studio or travelling the world! (Laughs)